The beauty that makes people say "Wowww.."
Market the only place that make people to see many things. Frankly saying whenever i goes to market area, i try to follow and observe many things around. From people to product, from traffic to street food. There are many things around to explore and hardly you get bored.
During one such visit today to our market area... Wooww.. sound in quick interval pulled me to look around. I did not notice anything strange . Within few min Woowww.... again falls in my ear...these were saying by morning school going kids...I turn around again to find the reason for such curiosity and excitement. Then I found out a very colourful reason. It was the beautiful flower bicycle cart standing along the roadside that makes kids quite excited.
---
![image](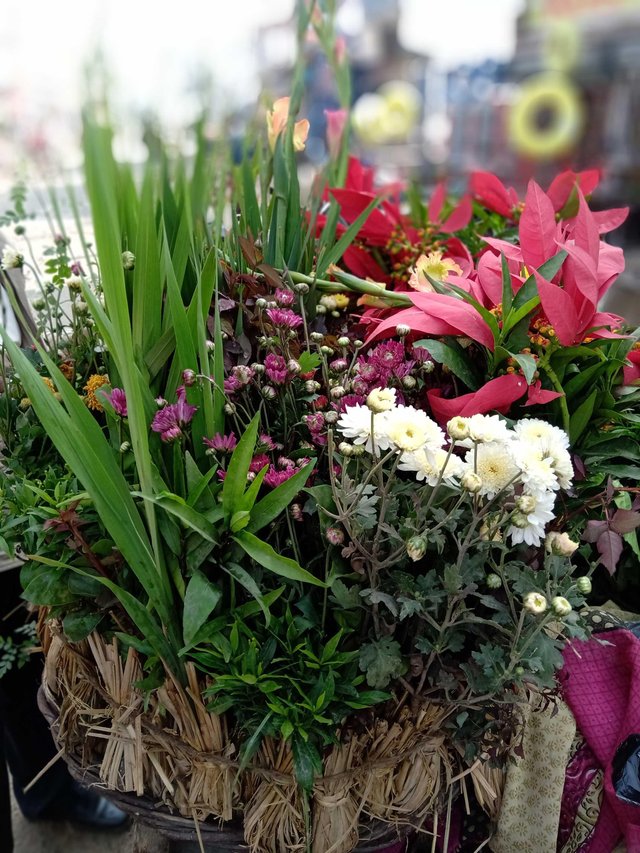 )
---
It was a flower vendor, who is selling some beautiful flowers in his bicycle cart. The cart is full of Yellow marigold flower and few other plantz. The carts full of flowers look was very attracrive and beautiful.
---
![image](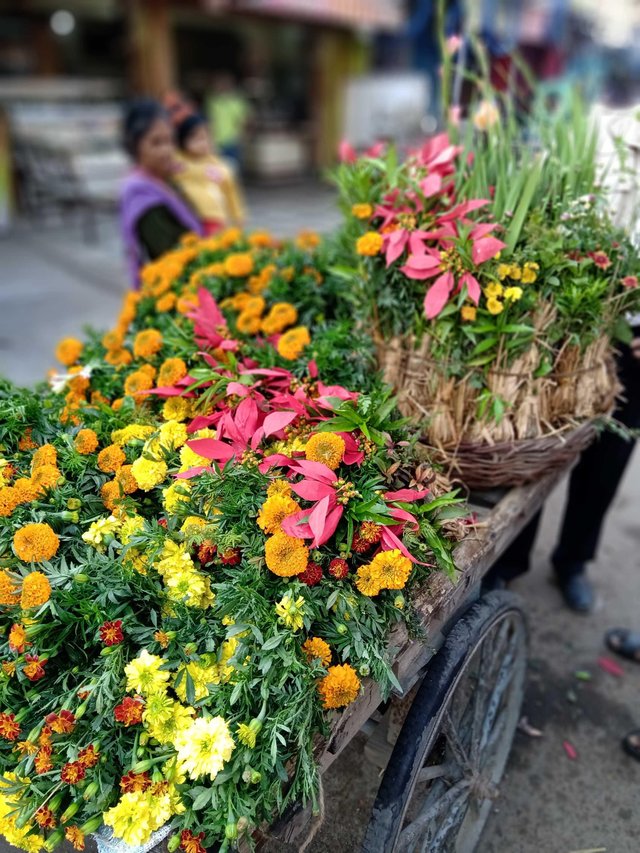 )
---
Standing right on the edge of the main market square, it was a good attraction for morning walker and other peoples. People were visting the cart and was vwry curious to enquire about the rates.
---
![image](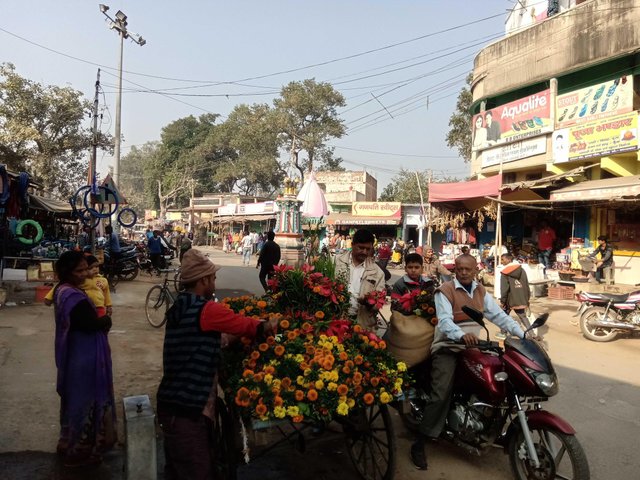 )
---
The hand pump along the bicycle cart also helped to give the flower and plants a good and fresh look. As the vendor is using the water from the water pump to spray on those flower.
---
![image](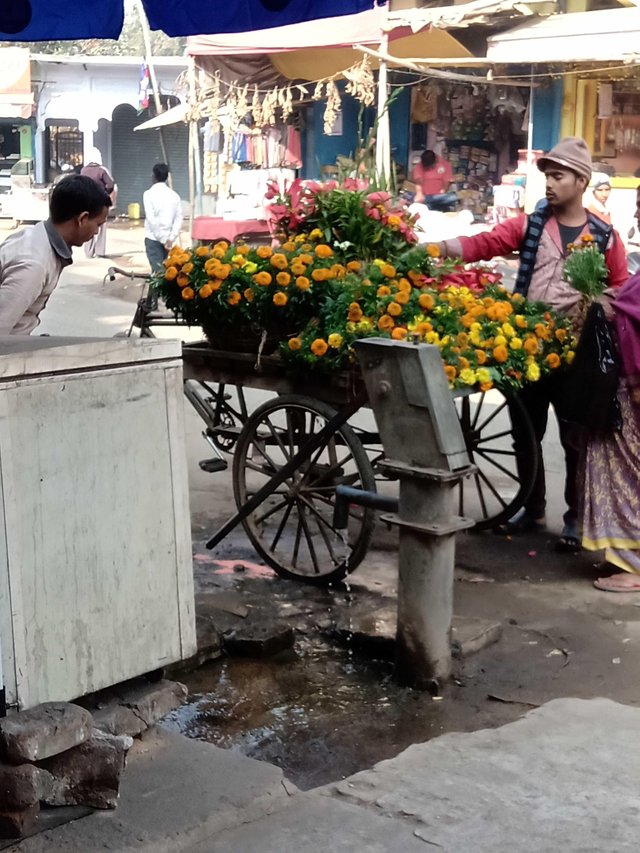 )
---
Actually it was not a bicycle, it is good if we say it is a big tricycle. The cart have three wheel and the cart is made up of wooden cart, kept at the back side on top of the two wheel.
---
![image](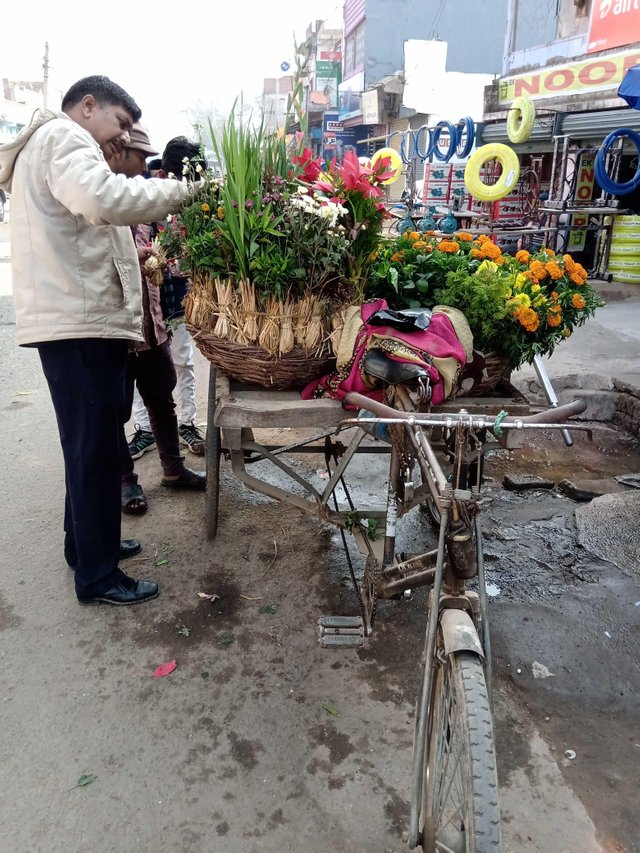 )
---
The vendor is quite busy with his cart and also entertaining the customer. I stood there only for few min and notice people were eagerly coming to the cart to buy the different flower. In India the most important thing while shopping is always negotiate, as there is always a room for bargain. Here too people coming around bargain and get their favourite plants sapling at minimal affordable rate.
---
![image](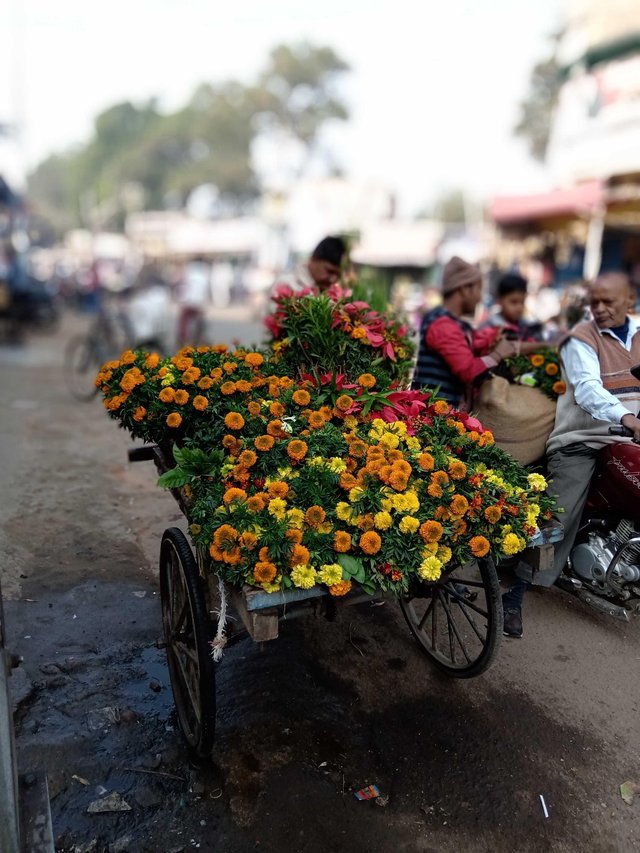 )
---
Quite interesting to found out the colourful flower seller on the road. In big cities , we used to have seperate nursery garden , who keep such plant sapling. Here in small town we get this interesting plants on wheel kinda vendor.
---
![image](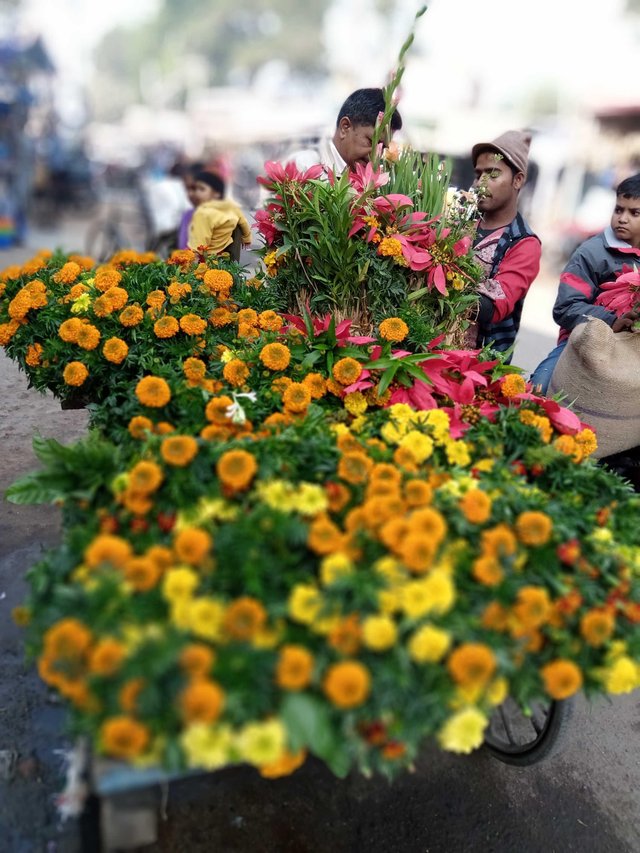 )
---
I keep taking the picture of the cart, and soon I realised that I went to picture for some other purpose. But the beautiful flower does not stop me from taking more photos from a distant.
---
![image](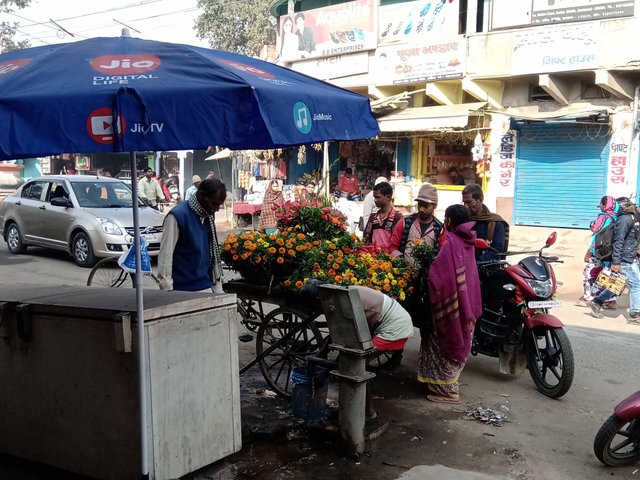 )
---
A perfect picture collection during Christmas season for all my dear Steemian family.
Stay Calm....
Keep Steeming...Steem On !!!
---
Vote for Witness I have given mine to,
@firepower , @enginewitty, @blocktrades , @gtg , @abit, @fulltimegeek , @utopian.io @bobinson, @jatinhota, @curie, @adsactly-witness, @therealwolf @patrice @reggaemuffin @c0ff33a @thekitchenfairy @drakos @roelandp @good-karma @yabapmatt @partiko @steemcommunity @qurator are in my list.
---



...........................................


..............................................