Ulog 22: Lunch Date A Success - Vehicle Collision A Fail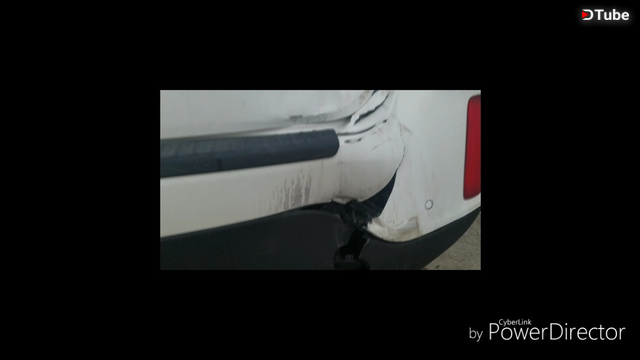 ---
Yesterday I was a little preoccupied and never had a chance to post to steemit... or be in Discord... it was an unusual day to say the least. And the final EVENT of the day had me rethinking life... re-evaluating important things and people in my life and even be forever grateful to God for watching over me.
Yesterday I went to have a long-awaited lunch with my youngest daughter and my middle granddaughter. The lunch was freakin' fabulous and we had so much fun! She (my daughter) is officially a stay-at-home-mom now and we will have much more time to be able to rebuild our strained relationship...
That's the good and great news!
The bad news... is what happened after the lunch while I was on my way home...
While at a red stop light on a small two-lane highway, I was rear-ended by a semi's trailer. How is that possible to be rear-ended by a trailer you ask?
Simple...


The truck driver saw me at the last moment or knew he was unable to stop safely, so he attempted to pull over onto the right shoulder. I watched this all happen in the passenger side mirror. I saw as the front of the truck... the grill of a BIG red semi tractor/trailer was to the right of me. I heard him blowing his horn; which I assumed he was blowing to alert the traffic at the intersection of his impending not being able to stop... little did I know, I believe it was meant for me. As I watched the tractor of the big rig slide past me on the right... he stopped just shy of the intersection and I breathed a sigh of relief... AND THEN it happened...
The loud boom and pop... he had hit me...
My vehicle was pushed forward into the intersection.


The next few minutes are a blur. Luckily this is a fairly rural location and intersection so there were only, maybe, two other vehicles there. I have no clue what happened to them, if they waited for the police to show up to give witness statements and I have no idea how many police cars, fire trucks or ambulances were there. All I can say for sure is...there were a lot of people in uniform milling about.
This is an intersection infamous for car collisions, bad accidents and vehicle deaths- So I am assuming the excess of emergency personnel were called to the scene just in case
Fortunately I was NOT a just in case incident

Looking To The Brighter Side Of Life & Contest
With me being ok... I have decided to make a little contest about the collision.
As I was being evaluated in the hospital emergency care... Mr Golden D and I were discussing "how much damage was done to the SUV", as neither of us actually saw the rear-end of it. We were just passing time for my CT-SCAN and chest X-ray results and awaiting discharge.
It is a 2015 Kia Sorento (best little SUV I have ever owned) watch the video for all the visible damage I/we could see to make your guess.


EDITED
The back up camera IS NOT working


So as I sit here writing this post, my head is throbbing and my upper back and neck are tender. No airbag deployed as I was hit from the rear... but the seat belt did work and buckled.
I am waiting to hear back from the claims' department of our automobile underwriters, our AFLAC supplemental insurance policy and the injury claims' adjuster.
Good grief... this is giving me MORE of a headache
---
▶️ DTube
▶️ IPFS
Contest Winners
In the comment section write you guess of how much damage you think the insurance claims' department will tally up for this collision. Use dollars and cents (in USD amounts)
Closest to the actual amount (I will post a picture of the bottom line of the repairs) WITHOUT going over the actual amount will win half the steem earned from this post at payout time in seven days
In the event of a tie (which I find to be almost unlikely because you can see others guesses and you probably won't guess a duplicate amount) I will divide the winnings in half for each winning guesser.

Interesting Question I was Asked By Emergency Care Attending Doctor
She asked me if I ever use peppermint essential oil...
Why?
Apparently this can cause thinning of the blood and while they needed to do some X-rays of my chest (cause I was wearing my seat belt) they needed to check for internal injuries or bleeding. And peppermint essential oil can excel blood thinning.