SteemApp 2.0 update - Feed functionality is more than 60% complete
What is SteemApp?
SteemApp is a completely free mobile application for iOS an Android currently in the App Store and Google Play with slick design and comfortable UI and UX. You can read full article about the released version here
In the current 1.0 version you can publish your posts on Steemit with SteemApp, and our devs are hard at work to make new functionality in version 2.0. Right now they are working on Feed functionality and we are thrilled that it is more than 60% complete! I really can't wait to use this app every day!
We are expecting the update SteemApp 2.0 to come out somewhere in 2 weeks. We are happy to see the development going well for both iOS and Android. They are expected to come out at the same time.
iOS updates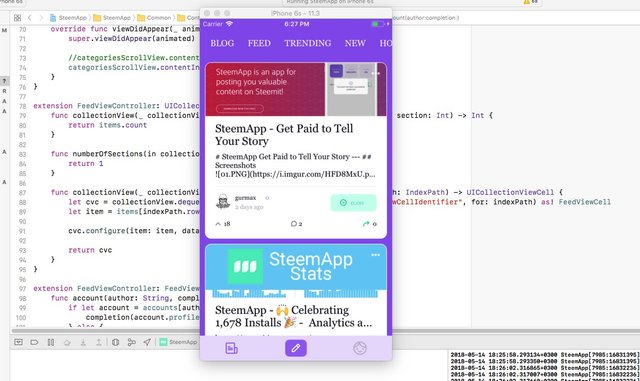 What has been done
Feed view User Interface design has been implemented
Database structure
What needs to be done
Inner article view
Commenting functionality
Image ratio like in Steemit
Upvote, resteem, flag requests
Testing
Android work in progress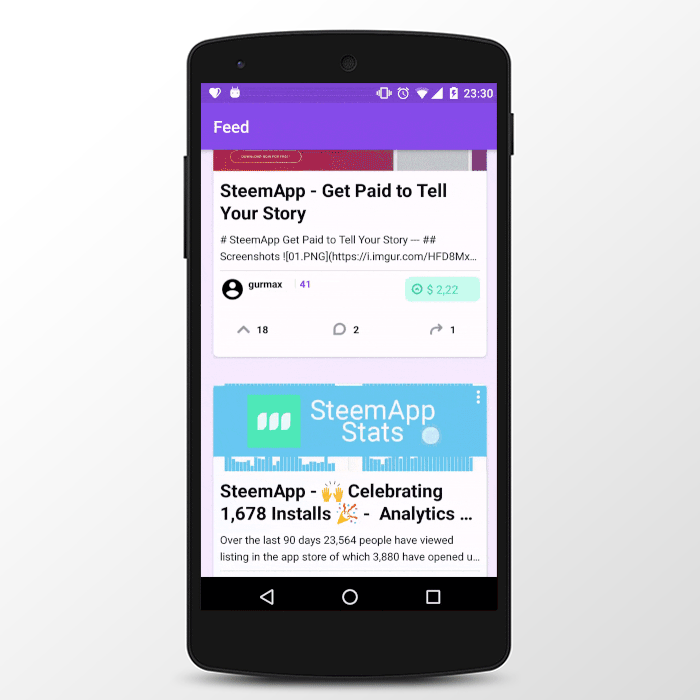 What has been done
Feed view User Interface design has been implemented
Feed database architecture
Post information (number of resteems, number of upvotes, title, post body, main image, username, number of comments, author reputation, payout)
What needs to be done
Feed caching
Image ratio like in Steemit
Inner article view
Commenting functionality
Upvote, resteem, flag requests
Remove image and urls from text body of feed preview
Testing
What is next after SteemApp 2.0?
We don't want to stop there. We would like to make the app functional, simple to use and with good modern design. Here is a list of functionalities we will be working on in later releases after 2.0:
Ability to add custom beneficiaries for your posts
Ability to delegate Steem Power through mobile app
Make custom footer templates for your posts
Make and save drafts of your posts for later use
What we are doing for Steemit?
Helping minnows - we currently have a Discord channel where minnows can get their post promoted an curated. We usually upvote 5-20 well written posts daily submitted by our followers. With every upvote we provide guidance on ways to improve the post. Right now there are a lot of people from Indonesia and Argentina who write well written posts, which don't receive a lot of support by the Steemit community. We try to change that, and with more Steem Power from being a witness we can help even more people.
Build applications on Steemit - After making a good version of SteemApp for our loved Steemians we would like to continue making application based on Steemit blockchain. For example, our friend @darrenclaxton is a song writer and he wants to be able to sell his songs online through Steemit with a click of a button. That is a very great idea and we want to help him achieve this.
Attract new users - applications such as SteemApp, Dtube, Dlive Steemit build on top of Steemit will help to attract more traffic and more users to the ecosystem. That is our goal and we want to make more valuable apps for our fellow community.
Easy sign up with mobile - we have an idea how we can make Sign up process much easier with mobile phone. In-app-purchases will help us to register users faster. New users will have an option to either Sign up for free like it is already done in Steemit and to register for an account for $1 through us. Of course we will need a lot of Steem Power to delegate to new users for at least a month. That is why we are planning to make this available after we become to 20 Witness. With the community support we believe that this is very easily achievable.
@yuriks2000 a soon to be a top 20 Witness and a CEO of BoomApps developing SteemApp, a completely free app for Steemians

Clickable images below


---
We would love it if you could support our project and our Witness so that we can further improve the app.

Or vote for us through steemconnect

Supported by ADSactly
Click on the image below to join ADSactly Discord Channel. Post about my experience joining ADSactly and who they are can be found here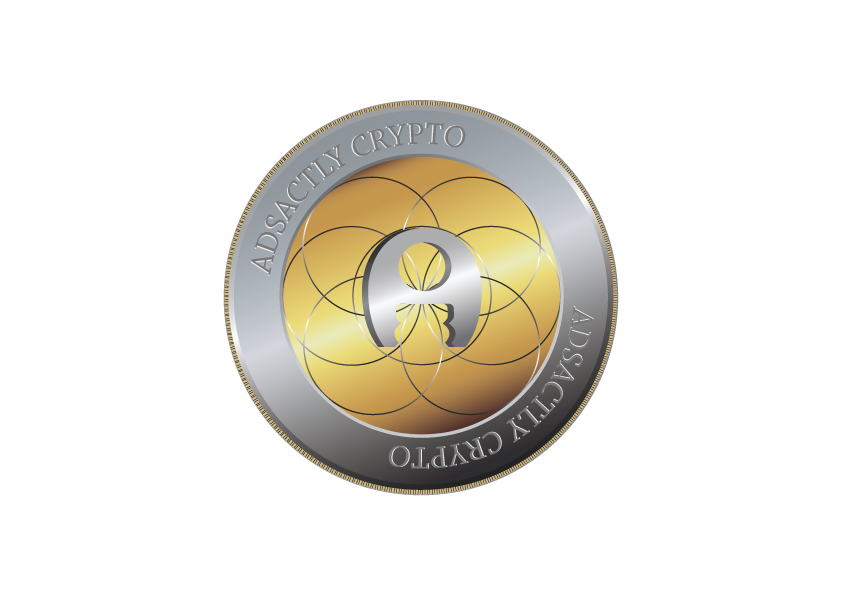 Contact information
Email: [email protected]
Website: https://steemitapp.com
Steem.chat: https://steemit.chat/channel/steemapp
Telegram: https://t.me/SteemApp
Discord: https://discord.gg/X4QZfy2
Have a lovely day!