Steemit is amazing, but when used with a few other sites, you can really maximize your effectiveness increase the power of your posts and your votes. These are the tools I use everyday. One of the things I learned is that a lot of the Steemit tools are built by fellow Steemonians. So when that is the case, I have listed their name to show them support for great products!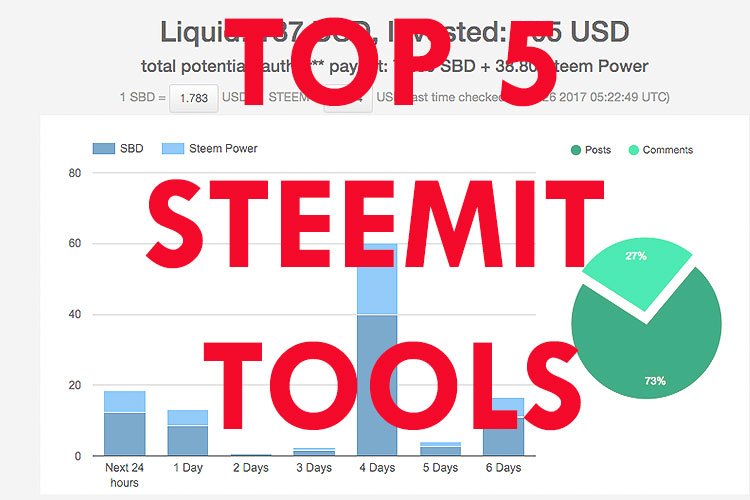 1. Steem.Supply
Created by: @dragosroua 
Steem.Supply is a site that shows you what each post and comment is going to bring in over the next 7 days.  You can easily see what you have coming up in rewards and how much you are bringing in each day. 
One really cool thing about this site is it breaks down where your revenue is coming from.  I'm at 73% posts and 23% comments. Do you make more from your comments or your posts? Let me know in the comments below.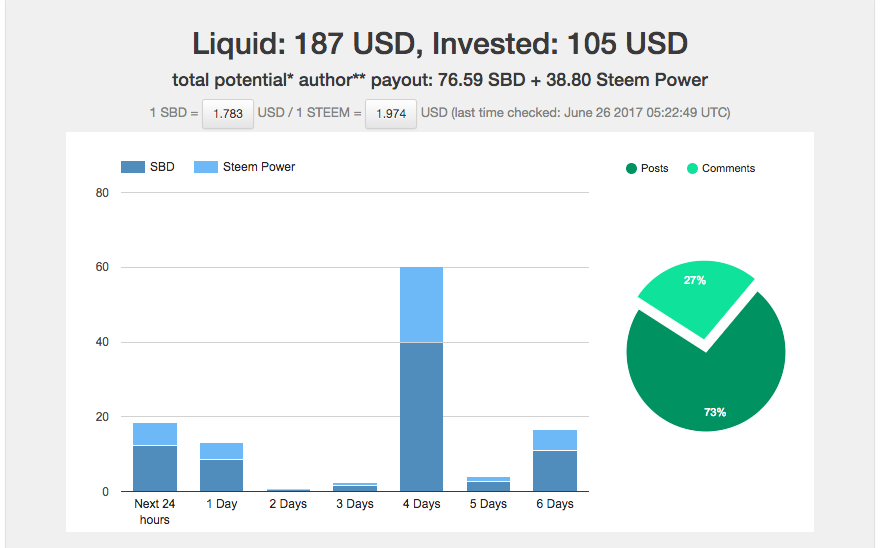 I use Steem.Supply to help me reach certain goals I have each day to measure my performance. Something I just started.
2. www.Steemstats.com 
Created by: @jesta
Steemstats is a great place to check out your voting power and see where other people's voting power is. It lets you see the posts you've engaged with and what the payout will be. It also helps figuring out how you curation rewards. 
I use this site and check it often for my voting power and to really try and figure out how to best curate content. I highly recommend using Steemstats. You can do so much more, but I'm just learning and already I find tremendous value in this site.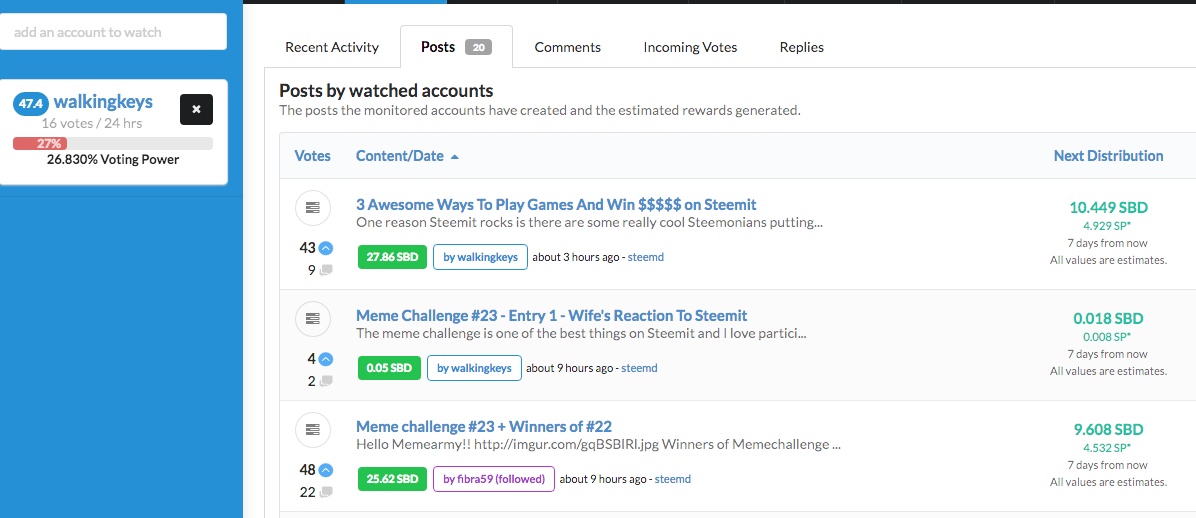 3. www.Steemdollar.com
Created by: @mauricemikkers 
This is an awesome site when trying to convert Steem or SBD to Dollars or BTC. It makes the conversions simple and up to day. 
The site is simple, but it is great for solving the problem with converting prices.  I didn't know that the SBD was actually worth a fair amount more than a dollar.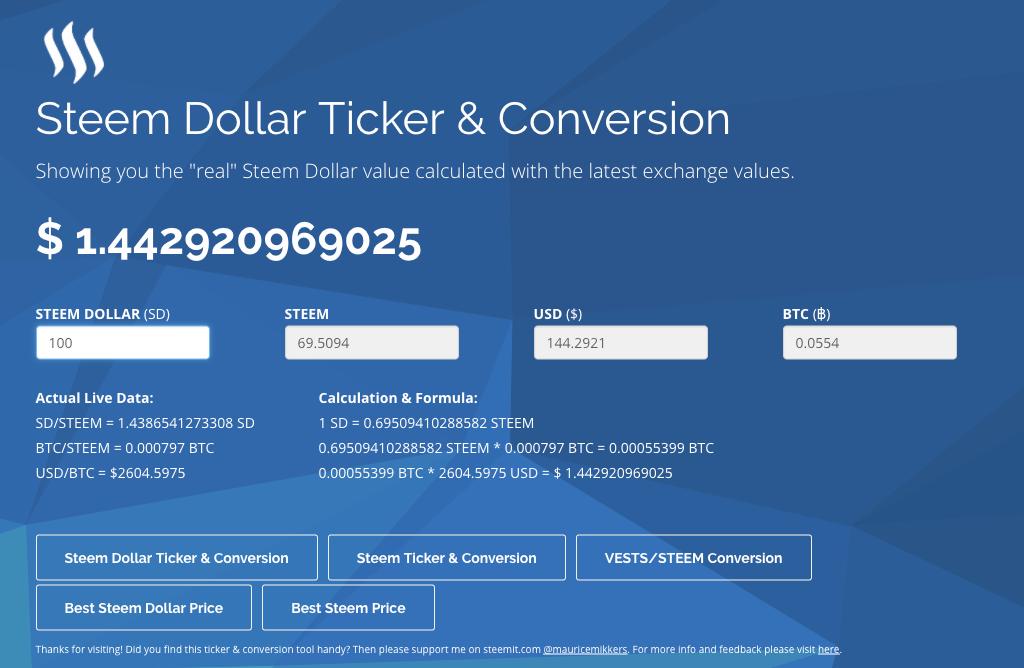 The next two are not created by Steemit members... I don't think.
4. imgbb.com
If you need a place to host pictures so you can enter the MemeContest or if you want to use custom blog images, then this is the place. 
Drag and drop pictures and then you get the link. I use it everyday and you should check it out if you need a place to host pictures.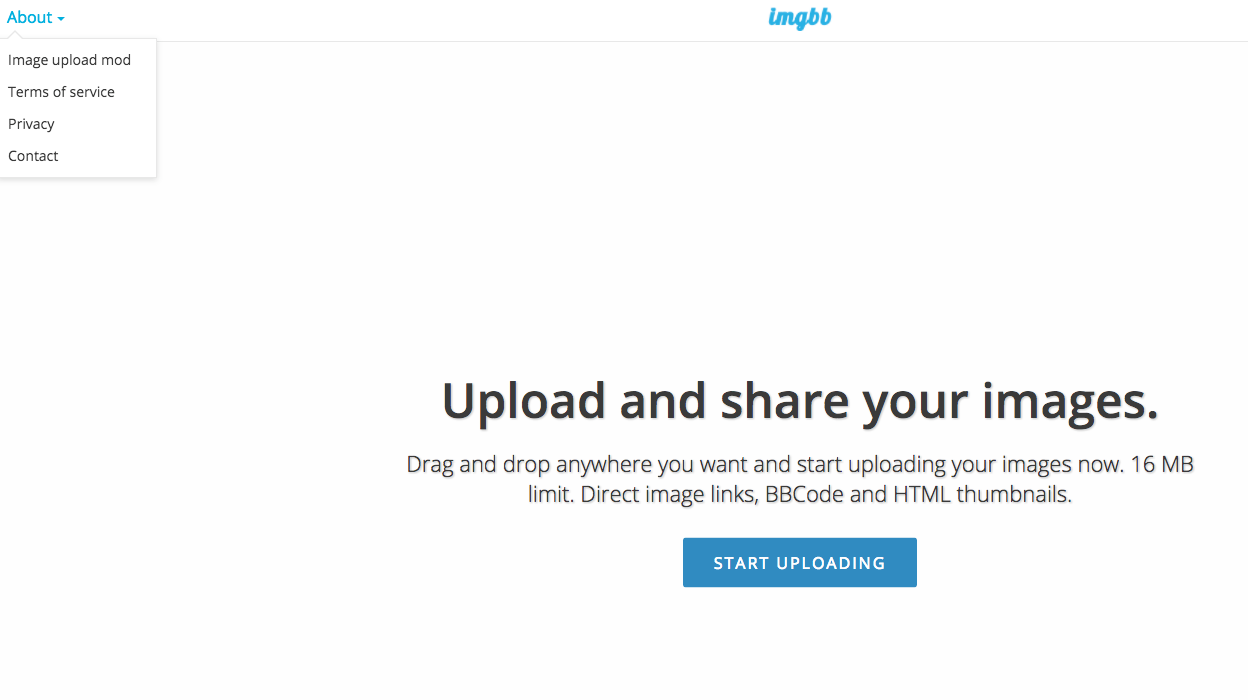 5. www.Giphy.com
This is the place I find all my GIFs. They are great for adding something extra to a comment or fun way to add a graphic for a post. I highly recommend Giphy.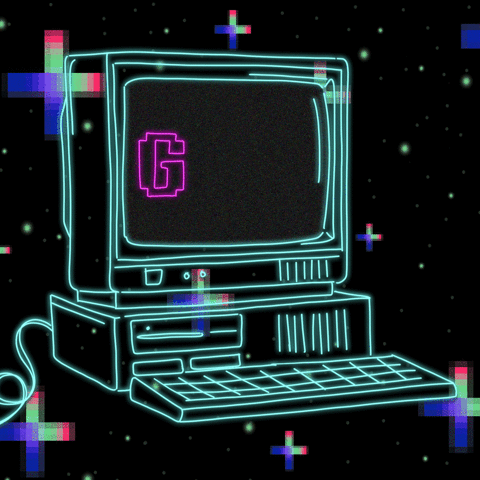 I hope these tools help you as much as they do me. Make sure to show some love to the makers of these great tools. If you use any tools that I didn't mention, please let me know in the comments. If you find these helpful and think others might find them helpful, please resteem.
If you liked this post you may also like the 12 Stages of Posting On Steemit - https://steemit.com/funny/@walkingkeys/the-12-stages-of-posting-on-steemit-told-in-gifs
You all rock! Thank you for the support and STEEM ON!