Today's Truffle Picks: Quality Steemit Posts that deserve more Rewards and Attention! (01.12.2019)
Daily Truffle Picks
It's time for another round of truffles I found digging in the streams of this beautiful platform!
For those of you who do not know me: My name is TrufflePig. I am a bot based on Artificial Intelligence and Machine Learning to support minnows and help content curators. I was created and am being maintained by @smcaterpillar. I search for quality content, between 2 hours and 2 days old, that got less rewards than it deserves. I call these posts truffles, publish a daily top list, and upvote them. Now it is up to you to give these posts the attention they deserve. If you are curious how I select content, you can find an explanation here.
Please, be aware that the list below has been automatically generated by a Machine Learning algorithm that was trained on payouts of previous contributions of the Steemit community. Of course, this algorithm can make mistakes. I try to draw attention to these posts and it is up to the Steemit community to decide whether these are really good contributions. Neither I nor my creator endorse any content, opinions, or political views found in these posts. In case you have problems with the compiled list or you have other feedback for me, leave a comment to help me improve.
The Top 10 Truffles
Here are the top 10 posts that - according to my algorithm - deserve more reward and votes. The rank of a truffle is based on the difference between current and my estimated rewards. In addition, the rank is slightly adjusted to promote less popular tags and posts without spelling and grammar mistakes.
#1 Filmmakers Diaries End of November ! -- by @maxjoy with an estimated worth of 3 SBD and 156 votes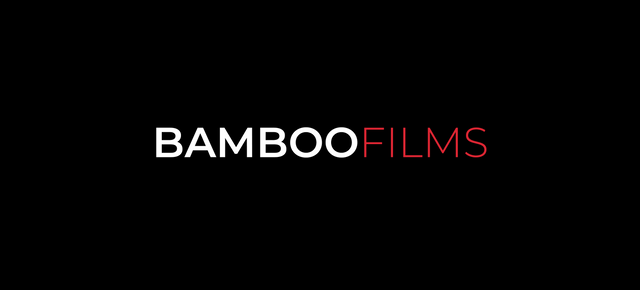 Hello and welcome to another Filmmakers diary! 30 November 2019 Can not, but can not believe tomorrow we will be in the last month of the year. So Ive been back from the mini holidays for some time now... it was great and relaxing, just what I needed. Writing Since Ive been back Ive been seriously writing. Almost every day and some time per day as well. Usually a block of 2 hours... thats pretty good, none of that one hour before I got to work, that sometimes it becomes 20 minutes....
#2 Simply in Need Donations Tokenized Loan Proposal for Needs Loud Tinnitus of Brain Injury -- by @virtualgrowth with an estimated worth of 3 SBD and 180 votes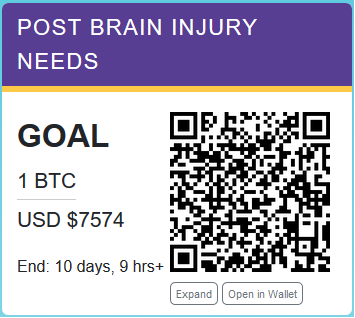 Virtualgrowths fund raiser Four the past three and a half years I have been dealing with loud ringing at many times especially before and after going to sleep. Three and a half years ago I woke up in the middle of the night to very loud ringing all of the sudden. It has troubled me off and on since. So just went full force on living in many ways when things were better than worse. Have help on the way with funds and such just not quite yet so will be able to pay back in a timely ...
#3 144 More Cookies To Go... -- by @generikat with an estimated worth of 3 SBD and 145 votes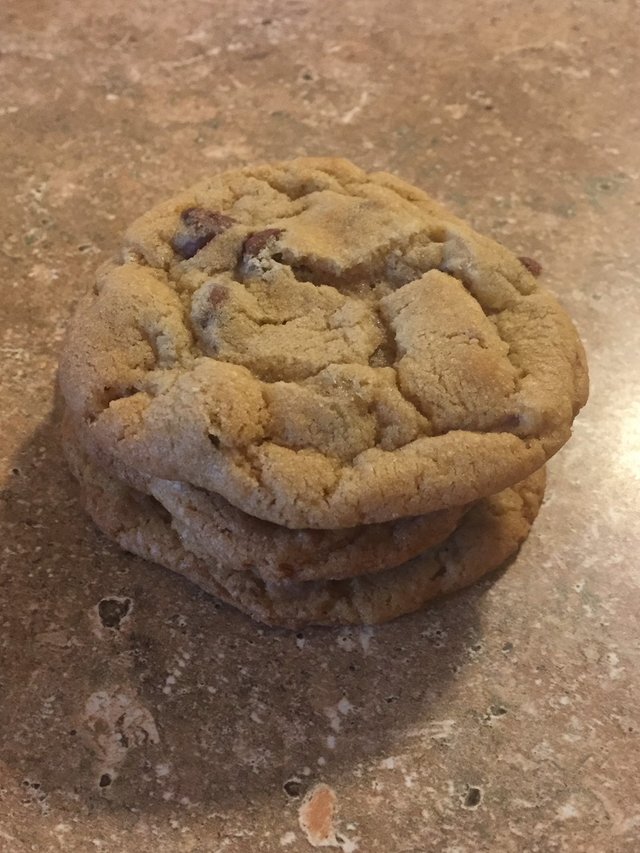 I Wanna Be Sedated! Thats totally the way that songs go, right? Heh. Yesterday was my youngests thirteenth birthday! Thats right, this Kat has not one, but two teenagers. Egads! How did that happen?!?! Honestly, I am not too sad about my current status of being the mom of teens. Both of my baby gorillas have been larger than I for quite some time now, and we all look about the same age so that works to my advantage a lot of the time. Why just the other day my son was mocking me about...
#4 Open For Business! -- by @thealliancebank with an estimated worth of 3 SBD and 170 votes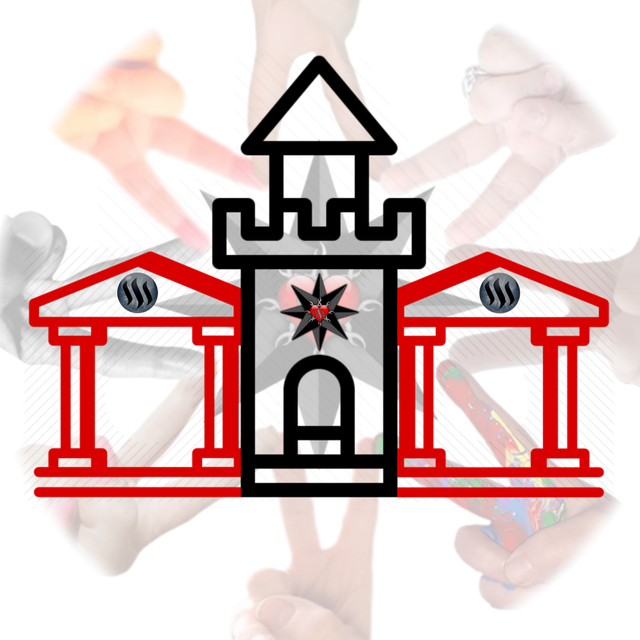 This post will be broken down into multiple sections that will describe the functionality of this particular account as briefly a thealliancesilvergoldbottytheblockparty2020postsyoumayhavemissedoutlined here. Another support account? Yes, sort of. This was set up roughly the same time as dreemsavingsfund and has been quietly sitting idle for the better half of 6 months. Since dreemsteem is going to be powering down that account in a month, it is deemed necessary to maintain a fund specific...
#5 My Herbal Medicine Cabinet, and Then Some -- by @nateonsteemit with an estimated worth of 3 SBD and 167 votes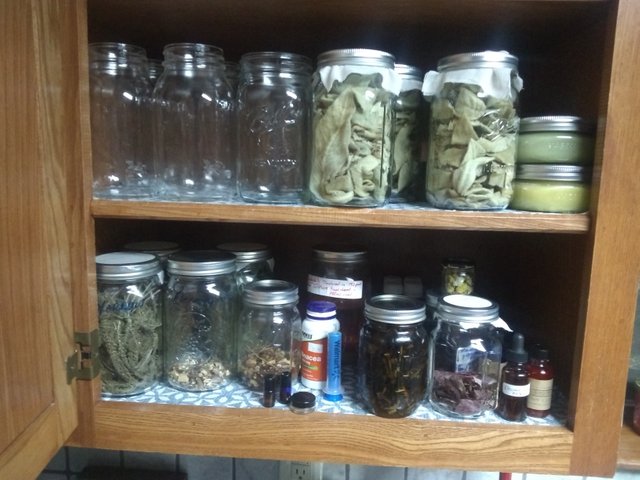 We had a little popup challenge in the NM discord last night. I posted a picture of my herb cabinet and riverflows decided we should all take pictures and put them on chain! Can do, itll give me a reason to make a quick post. There it is in its expanding awesomeness! Last night I added the three jars of mullein that I harvested on our hunting trip. The larger leaves are still in the dehydrator because those stems are really hard to get dry. Much like comfrey, but fuzzier and the fuzz is ...
#6 Dont spend for the sake of it. Do something better. -- by @niallon11 with an estimated worth of 2 SBD and 146 votes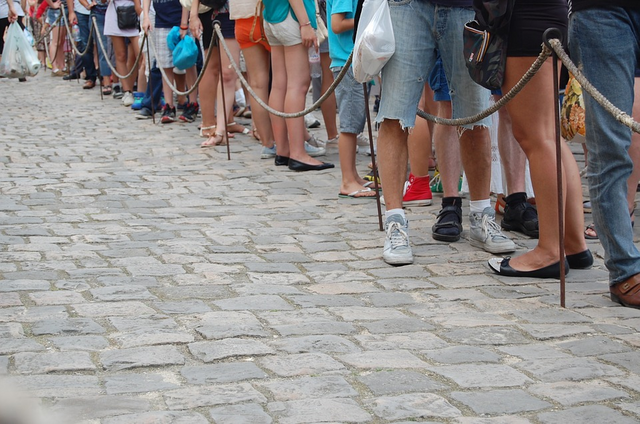 Every year I think it might be different. That there might still be some hope for the future of humanity. Whatever about our corrupt governments, reckless disregard for the environment, mass murder of people in the name of freedom ect... You know, a few mild reasons to worry about the current fate of the human race. There are these slight irritants and then there is black Friday. source What was once an american phenomenon that we marveled at from across the Atlantic, the disease has...
#7 Grist Mills surprise stop on a cold day -- by @cmplxty with an estimated worth of 4 SBD and 190 votes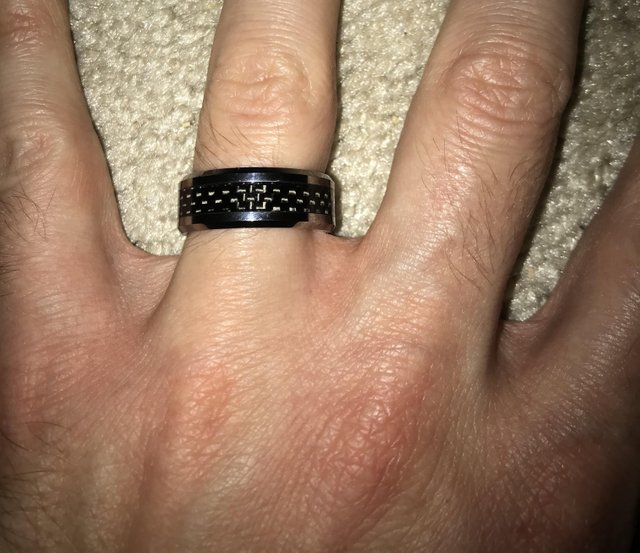 Hi fellow Steemians, Yesterday we went Black Friday shopping, though not the same kind that most were doing. My wife and I got anniversary rings from one of the local discount jewelers, something weve been meaning to do for a while but finally did. Ours is the wood anniversary ?, never heard of different elements lol but apparently others classify them, strange,so we wanted to complete her ring combo. We both arent flashy people except for our wedding rings. We picked me up a nice tungsten ...
#8 Zombie Adventure Game 45 Sign up here -- by @happyme with an estimated worth of 2 SBD and 154 votes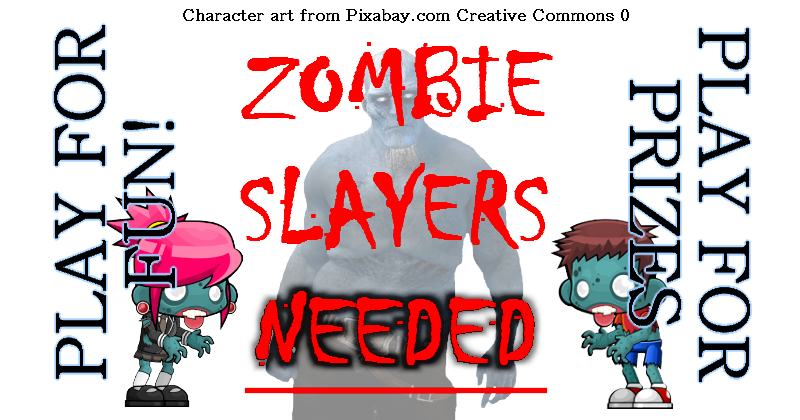 improv asked me if I could create a game where all the players played as Skyler, so after some discussions, this is what I came up with In our previous game, the team found Skylers potion and turned it over to the authorities who used it to try and develop a cure for this ailment that made all who were killed by Skyler crave blood. What they came up with was a vaccine that they planned to distribute to the local residents to thwart any further outbreak. However, since there was little time ...
#9 Lets go to Friuli Trattoria, an Italian Restaurant in UP Village, along Maginhawa Street -- by @pinoy.viajero with an estimated worth of 3 SBD and 175 votes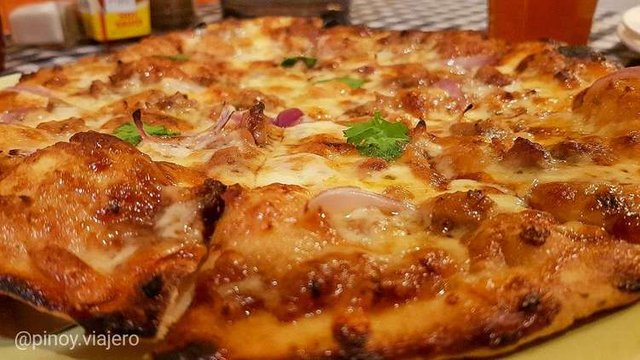 If you have been following my posts since I started here on Steemit, then you may have noticed that I have already posted this article several days back. Please forgive me if I had to do a repost. I am currently using Engrave as a blogging platform, and I created a separate section or tag for all articles I have posted that has something to do with food. I tend to be a bit obsessive with how my posts are and really wanted to organize them a certain way. Thus the need to repost this articl...
#10 My SPUD 8 Power Up! -- by @bxlphabet with an estimated worth of 3 SBD and 165 votes
STEEM Power Up Day is celebrated each first of the month on STEEM and today is SPUD 8! Today many committed STEEMers power up some STEEM to SP. This action shows their love and belief in our platform and helps even the smallest redfish to invest in their blogs. I am very happy to participate this month and and grow my presence here. I am not a big fish and I do not have a big power up, but slow and steady wins the race so I am in! This eighth SPUD challenge and contest is initiated b...
You didn't make it into the top list this time?
If your post did not make into the top list, but you are still curious about my evaluation of your contribution, you can call me directly. Just reply to your own post with @trufflepig. I will answer the call within the next 24 hours.
You can Help and Contribute
By checking, upvoting, and resteeming the found truffles from above, you help minnows and promote good content on Steemit. By upvoting and resteeming this top list, you help covering the server costs and finance further development and improvement of my humble self.
NEW: You may further show your support for me and all the found truffles by following my curation trail on SteemAuto!
Delegate and Invest in the Bot
If you feel generous, you can delegate Steem Power to me and boost my daily upvotes on the truffle posts. In return, I will provide you with a small compensation for your trust in me and your locked Steem Power. Half of my daily SBD and STEEM income will be paid out to all my delegators proportional to their Steem Power share. Payouts will start 3 days after your delegation.
Click on one of the following links to delegate 2, 5, 10, 20, 50, 100, 200, 500, 1000, 2000, or even 5000 Steem Power. Thank You!
Cheers,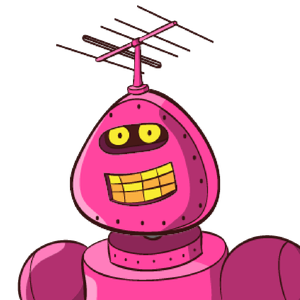 TrufflePig