Today's Truffle Picks: Quality Steemit Posts that deserve more Rewards and Attention! (16.02.2019)
Daily Truffle Picks
It's time for another round of truffles I found digging in the streams of this beautiful platform!
For those of you who do not know me: My name is TrufflePig. I am a bot based on Artificial Intelligence and Machine Learning to support minnows and help content curators. I was created and am being maintained by @smcaterpillar. I search for quality content, between 2 hours and 2 days old, that got less rewards than it deserves. I call these posts truffles, publish a daily top list, and upvote them. Now it is up to you to give these posts the attention they deserve. If you are curious how I select content, you can find an explanation here.
Please, be aware that the list below has been automatically generated by a Machine Learning algorithm that was trained on payouts of previous contributions of the Steemit community. Of course, this algorithm can make mistakes. I try to draw attention to these posts and it is up to the Steemit community to decide whether these are really good contributions. Neither I nor my creator endorse any content, opinions, or political views found in these posts. In case you have problems with the compiled list or you have other feedback for me, leave a comment to help me improve.
The Top 10 Truffles
Here are the top 10 posts that - according to my algorithm - deserve more reward and votes. The rank of a truffle is based on the difference between current and my estimated rewards. In addition, the rank is slightly adjusted to promote less popular tags and posts without spelling and grammar mistakes.
#1 Weekly overview of the development category Week 7, 2019 -- by @amosbastian with an estimated worth of 13 SBD and 130 votes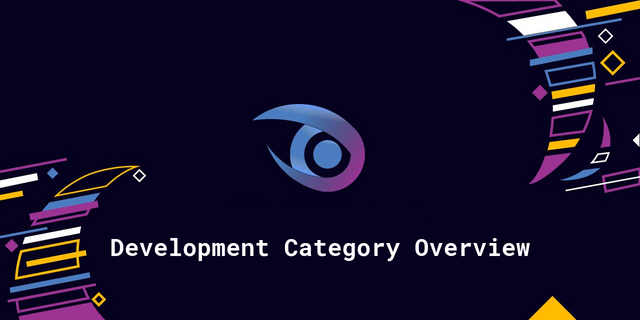 20190208 150000 UTC to 20190215 150000 UTC This is a weekly, semiautomated post where I will show some statistics and graphs of the development category. It will also serve as a showcase for the staff picks and task requests that were made in the current week. If you have any suggestions or things youd like to see in this post, then please let me know! Week 6 Week 5 Week 4 Week 3 Week 2 1Ramp Update Contest creation is now open for all Winners Leaderboard by bxute There were 2...
#2 Weekly overview of the Blog category Week 7, 2019 -- by @didic with an estimated worth of 10 SBD and 155 votes
This week, as the currency failed to perk back up, still saw a very nice number of contributions, with the quality ticking up a bit compared to the last two weeks. Were still dealing with an influx of new contributors, and theyre learning the ropes. This was the first time since Ive done these reports that an iamutopian post was deemed irrelevant. It was an understandable error, as it was part of a series which included relevant posts. But it was still weird to add that to the graph. C...
#3 Crypto Gaming February 2019 -- by @dalz with an estimated worth of 4 SBD and 430 votes
Well gaming is slowly fast? taking over the crypto industry. This, as many predicted is expected. The early signs are showing this, and probably by all means this is just the beginning. Gaming is great! It is fun, relaxing and enjoyable. It is also competitive and mind challenging. All in all, quality times while gaming. Introduce the finance element in that, and it is going to another level. This is exactly what crypto games are doing. Overall, there is a great probability for a big ris...
#4 Knacksteem Knacktokens are being distributed. Get in here now! -- by @harry-heightz with an estimated worth of 9 SBD and 289 votes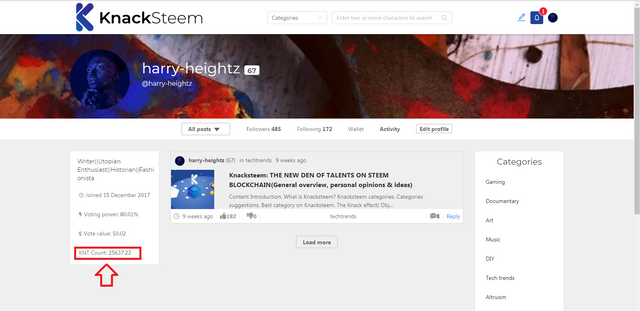 Did you know that there is a platform on Steem blockchain dedicated to adding value to talented people? Maybe you did. But if you didnt, I will tell you what platform that is. It is Knacksteem. Knacksteem is a platform with its primary focus on talented people. The platform was created out of the project owners desire to see talented people maximize their potentials, by doing what they love. While some people have excelled pursuing careers in line with their talents, others havent been ...
#5 Simple Tools to Aid in Proper Management of Your Steem Account; SteemAX Part 4 -- by @tony-duke with an estimated worth of 8 SBD and 207 votes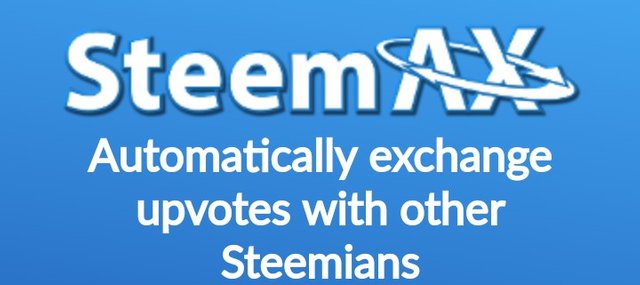 With the Bearish crypto market and the downtrend in steem price, one would think steemit would become inactive. Instead, new members are being recruited every day and new project startups spring up every day on the steem blockchain. Although the effect of fall in price was significant, there was a large fall in daily activities on the steem blockchain. Spamming increased to an intolerable height, with hundreds of alt accounts created every day. The major challenge that faced newbies that j...
#6 Cascades National Park Collected 18 Pictures -- by @mdf-365 with an estimated worth of 4 SBD and 176 votes
I think North Cascades National Park in Washington State is my favorite of the three located there. It is remote and the terrain is very different from the rest of the state. It is not set adjacent to a single mountain but in the mountains. As the name implies water plays a central part in the features through out the park. There are a number of hydroelectric dams which youll see in this post. Having only spent an afternoon in the park, my experience there isnt very thorough. However, I thi...
#7 Community Rewards Challenge -- by @bigtom13 with an estimated worth of 4 SBD and 201 votes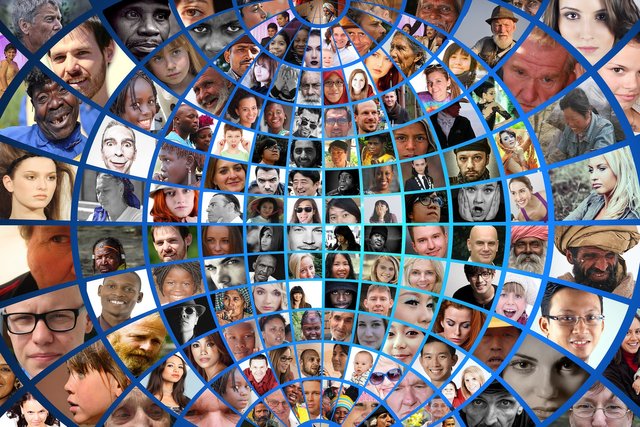 In response to a challenge by, well, me. I have challenged the community at large and some specific iniduals to respond to a communitychallenge and the question Which has been more important to you in your journey with Steem? Communities or Rewards? The challenge post is right here if youd like to take a look. The answers we collect are important in the direction of the entire community. Please respond. Source I didnt come here for the rewards. My friend jongolson just ground on me ...
#8 AntiAbuse Initiative Weekly Update Feb 8 14 -- by @iamstan with an estimated worth of 5 SBD and 134 votes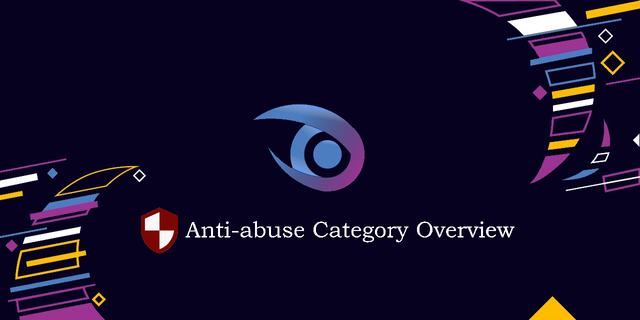 This overview summarizes the week of Feb 814 contribution statistics moderator statistics challenges By Author anthonyadavisii Top 20 Flag Specialists SteemFlagRewards brings a new twist to fighting abuse. SFR Leaderboard showcases fellow abuse fighters with gamified ranking. If youre tired of all the abuse on the platform, join the antiabuse community. By Author jaguar.force Jaguar.force is a new contributor to the antiabuse category. This post shows how an art cont...
#9 TurnBased Pattern Block Combat drugwars Adaptaion -- by @edicted with an estimated worth of 4 SBD and 195 votes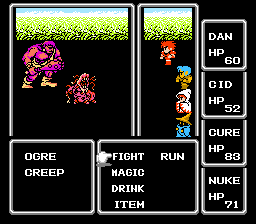 classpullright Ive been a fan of strategy and role playing games ever since I was a kid. From chess to poker, Diablo to Final Fantasy, and Civilization to Settlers of Catan, Ive always had an interest in playing and developing these systems. One of the main things I did in World of Warcraft was just tinker on the auction house. Buy low, sell high. I even had several mods that made the process easier. Ive made a couple thousand USD selling these digital pixels. Now, using blockcha...
#10 Payout For 16th February 2019 Super 8 Ball Club The Multiplayer Pool Game Powered by STEEM Blockchain -- by @super8ballclub with an estimated worth of 3 SBD and 48 votes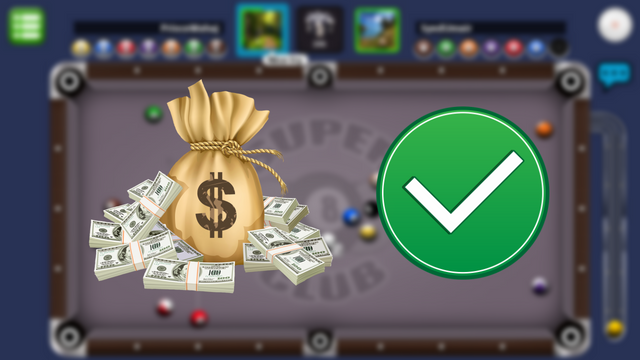 The payout for 16th February 2019 is being processed. Winners will receive their SBDSTEEM reward after 78 days automatically in their wallet. Our total reward pool is SBDSTEEM rewards of 6 comments below by super8ballclub or princewahaj on which Funding the daily reward pool for the winners is mentioned. Whatever the rewards those comments generate in SBD, it will be included in the reward pool for that day. Your receivable rewards Your rewards percentage total reward pool You can hel...
You didn't make it into the top list this time?
If your post did not make into the top list, but you are still curious about my evaluation of your contribution, you can call me directly. Just reply to your own post with @trufflepig. I will answer the call within the next 24 hours.
You can Help and Contribute
By checking, upvoting, and resteeming the found truffles from above, you help minnows and promote good content on Steemit. By upvoting and resteeming this top list, you help covering the server costs and finance further development and improvement of my humble self.
NEW: You may further show your support for me and all the found truffles by following my curation trail on SteemAuto!
Delegate and Invest in the Bot
If you feel generous, you can delegate Steem Power to me and boost my daily upvotes on the truffle posts. In return, I will provide you with a small compensation for your trust in me and your locked Steem Power. Half of my daily SBD and STEEM income will be paid out to all my delegators proportional to their Steem Power share. Payouts will start 3 days after your delegation.
Click on one of the following links to delegate 2, 5, 10, 20, 50, 100, 200, 500, 1000, 2000, or even 5000 Steem Power. Thank You!
Cheers,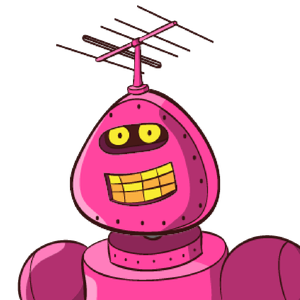 TrufflePig