Top 8 Reasons Why Steem Will Succeed (Warning: Dark Humor)
Top 8 Reasons Why Steem Will Succeed
Well, it's been a while since I watched a live stream of anything that didn't require a subscription fee and wasn't best enjoyed with my trousers unzipped, but I honestly enjoyed watching Steemfest 2 and hope I could be at the next one. But with how the price of Steem has been heading lately I wouldn't be surprised if Steemfest 3 in held at Ned's mom's basement, not that that'll be the first time I'll be watching a live stream from there...
Anyway, so in these uncertain times I feel it's my duty as an unqualified but eager financial adviser and gynecologist to share with you some investment insight that is just as likely to lead you to financial freedom as if you called that number scribbled on your local public toilet stall door and asked for trading tips. Thus I bring you the Top 8 Reasons Why Steem Will Succeed: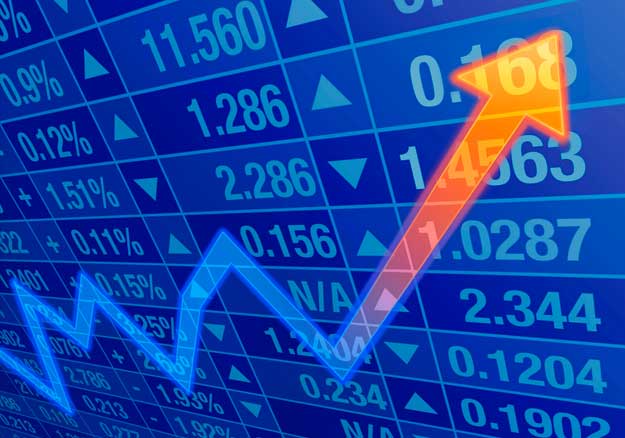 Sound Concept - The overarching idea of directly rewarding people based on the popularity of the content they create is sound, and the platform has proven to work. Steem is one of the very few projects in this space that isn't mindlessly shoving a blockchain based crypto up the rear end of something completely unrelated in a desperate attempt to cash in on this latest craze. A coin for Whatsapp-like program? A coin for an Uber clone? Is there a coin that rewards you every time you roll a bit navel lint into a ball and plop it into your boss's coffee? Some of these other blockchain projects are like trying to fit Lego pieces on your fucking hemorrhoids: Lego is great and all but it doesn't automatically go with everything. Thankfully, digital currency and content creation is a natural fit.

Popularity - Steemit.com is currently hovering around the top 2,000 global websites rank when measured by traffic. The site was only at around rank 20,000 when I first joined 8 months ago, and back then I would never have expected it to catch up to one of my favorite porn sites spankwire.com in such a short period of time. The Steem blockchain also boasts more actual transactions a day than Bitcoin and Ethereum combined which means people are getting more real life use out of it than out of your mom.

Scalability - Steem has proven to be considerably more scalable than the majority of cryptos on the market. It's Graphene infrastructure allows for very high transactions per second with absolutely no fee for the user. As a point of comparison, congestion has recently propelled Bitcoin's fees to over $100 per transaction unless you want to wait hours or even days before your payment will go through; is this really feasible in the long term? I'm pretty sure the Mafia can launder your money at a better rate than that. It's like if you're a guy and your own asshole charged you an enormous fee every time you want to use it or you're left trying to shit through your dick.

Constantly Updated - The Steem blockchain code can be amended fairly readily and has already gone through a large number of upgrades without a hitch. Most importantly, when the blockchain code does get updated, it doesn't leave behind an evil cancerous twin that will later try to attack and consume the original and sleep with his wife. By avoiding this shortcoming, Steem does not need to choose between risking its own tech becoming obsolete, and risking its own value being diluted by self created competition each time it attempts to improve its own code.

Accessibility - Steem is far more accessible for the average layman than almost all other crypto coins. It's fast, friction-less and feels very much like using a conventional social media platform except you're getting a bit of money for doing what you enjoy, provided you enjoy sifting through endless streams of brain dead essays to find that one half baked post that's slightly less shit than all the others to be worthy of your $0.02 vote. Steem is the gateway drug to blockchain tech - the equivalent of taking that all important first puff of weed that leads you inevitably down the path to when you have to use a mirror just to find a vein that hasn't yet hardened.

Smart Media Tokens - Yes SMTs are coming and they could be a game changer. Opinions vary greatly over how useful these are going to be, ranging from as useless as a glory hole in a piranha tank, to as useful as a pair of beer goggles that didn't simultaneously give you a whiskey dick whenever you put them on. I think having a digital currency is a good solution for many relatively popular websites who are otherwise have difficulty finding an adequate revenue stream. Even if every SMT ends up being a pile of runny shit, the asshole that dispenses the diarrhoea could still be quite valuable. Indeed this is very much the philosophy that Fox news runs on.

Expansion Steem is not solely tied to the Steemit website; a growing number of other platforms use Steem as well. So even if Steemit.com were to fail, which is unlikely these days, Steem can still hold value depending on how well the other platforms are performing. With Busy, Esteem, Utopia, and all those D sites (which disappointingly, feature content that's mostly safe for work) shifting into gear, the Steem ecosystem is really taking shape. While I think it's unlikely that all these projects will take off in the long run; you know, like how in evolutionary biology, most mutations just lead to something useless like a toenail growing out of your nose or some shit, but sometimes they can lead to phenomenal traits like super strength or flight or mind reading if those X-Men documentaries are anything to go by. We basically only need one platform to skyrocket up the popularity charts to succeed, so with the single currency Steem, you're really already hedging your bets.

Steem has gone through a lot of shit! - Most impressive to me, is that it's achieved all of the above through a shit storm of problems in its first year and a half: a disastrous hyper inflation model that was thankfully later rectified, a hardfork that left the rewards pool empty for weeks and our superstar former CTO fucking off on us, just to name a few. Hell, things could hardly be any worse if Harvey Weinstein is revealed to be the real owner of the Steemit account. It has traveled miraculously far to date considering every time it has attempted to avoid the dog shit on the ground, it steps squarely into a fucking bear trap. I believe the worst is behind us and that going forward, the team at Steem Inc. has got their bearings and good things are to come.
So there you have it, irrefutable arguments that Steem will succeed! In summary, if you don't want to fit Lego on your hemorrhoids, or shit through your dick, and you like spankwire but don't want to be killed by an evil doppelganger who'll proceed to have sex with your wife, enjoy using hard drugs, agree that a glory hole in a piranha tank is not useful, rather have superpowers than a toenail growing out of your nose and don't want to step in bear traps, then buy some Steem. Boy I feel sorry for the people who just skipped to the conclusion.
Of course I do think there are some issues with Steem, but I'll save them for another day when I'm not feeling as positive and uplifted as I am right now. Steem on boys and girls =)
---
Image from fisherfunds.co.nz
Steemit logo from Steem Inc.
---
If you enjoyed this piece, please Upvote, Resteem and follow me @trafalgar. Also, check out my new account @traf for short one liners and memes. I think good original short content is far more engaging, very difficult to create and should be rewarded accordingly, so please contribute to and support high quality short content on the platform.
Also, if you create good original short content, throw in the tag 'punchline' and I'll likely catch them. I think short form content has the potential to have a much stronger impact these days, so if your'e talented in this area, please don't hide it.