Imagine a lottery system in reverse. Out of everyone who has signed up, one of them will be chosen at random to incur an enormous debt in the millions, while the rest will be rewarded with a few dollars. Similarly, what if insurance worked the other way around? Drivers are periodically granted a trivial amount of money until they're involved in a car accident, at which point they are compelled to pay double the amount of damages. In theory, with the right numbers, the net effect on wealth could balance out. Yet you don't see reverse lottery or backwards insurance businesses anywhere, because they are palpably an inefficient use of funds and just don't make any economic sense.
Part of the Steemit economic system has this very same problem.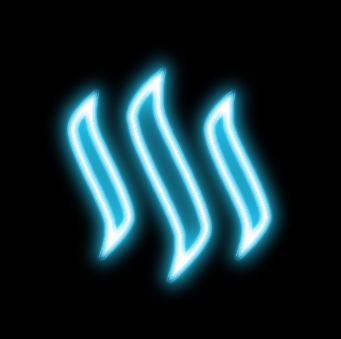 The Problem with the Current System
Overall Steemit has an ingenious rewards system: it allows users to pass on rewards to others at no real cost to themselves. This is achievable because each user does not directly send their own wealth to other content creators, but rather, elect certain content to receive a larger proportion of rewards from a public pool. The public pool of funds comes from the inflationary nature of the Steem currency, which currently creates around an extra 9.3% of new Steem per annum (this rate reduces over time). This new Steem created is distributed as follows:
75% goes to rewards (both curation and authorship)
10% goes to witnesses
15% goes to paying interest on all existing Steem Power
Now I wish to focus on this 15% of the 9.3% of inflation that goes to paying interest on everyone's Steem Power. Right now this works out to be approximately ~1.5% interest per year. And this number will only shrink further as time goes on as the rate of inflation falls. Considering the average daily price fluctuation of the currency is probably close to 5%, a yearly interest rate of 1.5% (and reducing over time) is a less than negligible added incentive for people to power up and hold more Steem Power. Yet this does NOT come at a negligible cost - it is 15% of the TOTAL amount of new Steem coming in. At today's price of $0.245 per Steem, this is roughly $800,000 a year being used to pay an annual interest roughly on par with 1/4 of the daily price fluctuation.
Just like in the reverse lottery, if an otherwise decent sum of money is spread out too thin, it can lose its utility value. Right now, $800,000 worth of new Steem a year is effectively being wasted.
Proposal
I think we should use this 15% of new Steem elsewhere. I propose that most of this amount gets added to the reward pool while some of it will go into a fund, perhaps controlled by Steemit Inc, to further support certain projects. The new distribution will look like this:
85% goes to rewards
10% goes to witnesses
5% goes to a development/marketing/projects fund
This will represent a very noticeable (13%+) increase in rewards from posting and curating while allowing Steemit Inc to have an ongoing development fund.
But the Steemit account already has 73 million Steem, why would they need more money to fund anything?
Let's say you run a business with very promising prospects, except every employee paycheck, every piece of equipment and supplies, every marketing endeavor etc. - literally every possible expense has to be paid with a chunk of your own shares. On top of this, you will never directly receive a profit in the form of revenue, only indirectly through the increased value of your own shares, which ironically, can only be pursued by spending more of them. You are cut off from any natural operating capital that should be part of the business process itself.
This is a very awkward position to be in. You're forced to spend the very thing you deem to have the highest future prospects: your shares, at a time when you know it carries the least value.
Yet this is precisely the balancing act that Steemit Inc. must do on a day to day basis.
While their funds are plentiful, they are also finite. Given how competitive and difficult the social media sector is, the psychological burden of operating under this balancing act is almost guaranteed to produce sub optimal results. They're likely to be overly conservative with expanding and expediting their operations, which is very much needed in Steemit's development.
I believe it is imperative for the entire Steem community to directly show their support of Steemit Inc, by allowing this 5% of new Steem to be put into development funding. This is not merely about the amount of money allocated, but a sign that they can freely pursue greater projects at a faster pace because we, the community, have their backs. They're no longer in this awkward position of funding themselves with nothing but their own finite supply of Steem. And if that supply drops low, they know that we're open to increasing their funding. Conversely if Steem is doing incredibly well, we can rein it in and have even higher rewards for everyone. I will ask that in return, Steemit Inc. be a little more open with respect to the use of funds in their Steemit account, which they have pledged to help develop this platform.
We have a brilliant decentralized platform with decentralized governance, and on top of that I think we can have some of the power of centralized development. Make no mistake, we are competing against companies that can waltz into MIT, pick the top 30 graduates and offer them $350,000 each to work for them. And I honestly think we can out-compete most of them. But the first step is to unshackle our development team and allow them to go full Steem ahead by opening the doors to ongoing funding. Fortunately this can be done with next to no cost to us, in fact, we can still enjoy considerably higher rewards on top of it.
Conclusion
The 15% of new Steem going into paying a measly 1.5% pa interest on Steem Power is a complete waste, and would be better used to increase author/curation rewards, as well as supporting our development team. Knowing the community is willing to support Steemit Inc. directly will go a long way to help them expand development more rapidly.
Image Source 1
---
If you think some of these points are valid or worthy of discussion, please Upvote, Resteem and Comment, and I'll be very interested to hear your thoughts.
I don't foresee myself doing many of these pieces, as I find Steem/Crypto related articles are off putting to new users even if they're generally well received. If you enjoy satirical comedy please follow me @trafalgar