Hi guys, it's been a while since last investors report so let's see what has been added lately :)
---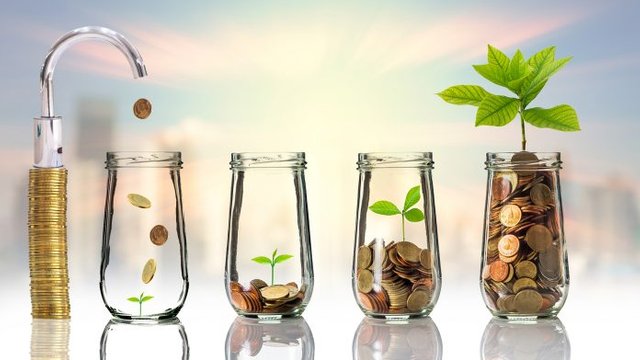 ---
Auto Reinvest
This was already mentioned in last report but I think it's worth to bring it up again - you can now automatically reinvest custom part of your profit. Let's see an example:
Investor (or sp delegator) daily profit: 1 SBD
Reinvest ratio set to: 20%
So the investor will receive 0.8 SBD and 0.2 SBD will be auto-reinvested.
Currently 1 SBD is worth 0.81 STEEM so 0.2 SBD will be converted to 0.162 STEEM POWER.
This 0.162 SP will be automatically added to investor's... investment, so it's like additional 0.162 STEEM POWER was delegated by the investor.
By default reinvest ratio is set to 0% (disabled) but you can set it anywhere between 0% and 100% by sending 0.001 SBD to @tipU with memo: reinvest X
where X is % of reinvest ratio. For example: reinvest 20
Reinvest functionality announcement post - click.
Auto Refunding
OK, so what to do if you want to receive back your auto-reinvested profit? Or refund your whole investment? In that case, just send 0.001 SBD to @tipU with memo: refund
Within a minute @tipU will send back all SBD and STEEM that was invested and reinvested by the investor/delegator. You can try it out any time you want, there's of course no penalty for that - just be sure to invest again shortly after :)
Note: to invest, send at least 0.01 SBD or 0.01 STEEM to @tipU with memo: invest
Please note that it will not cancel your delegation. To cancel delegation, you need to delegate 0 SP - this is how steem blockchain works :)
Payout On Demand
Normally @tipU makes payouts every 24 hours for each investor. If you don't want to wait just send 0.001 SBD to @tipU with memo: payout
@tipU will immediately send you any pending SBD payout (if it's more than 0.001 SBD) and, if your investment/delegation is at least 7 days old, STEEM coming from curation rewards.
To receive curation rewards payouts the investment/delegation must be at least 7 days old, because post payouts, including curation, are paid 7 days after the post was created and upvoted by @tipu.
This will ignore reinvest functionality as I figured out, if you want to receive the payment now, you want whole of it:)
Delegations Link
This one is neat and it's helpful not only for @tipU delegators. There is no option to make delegation from steemit wallet so users have to make special links manually or use custom tools, like steembottracker delegation tool or steemdesk.com.
To make it easier, @tipU can now create delegation links on the fly by responding to a comment.
Let's say you want to delegate 100 SP to @d.tube - in this case just write a comment under any post you like:
I want to delegate 100 SP to @d.tube
And within a minute @tipU will respond with a working delegation link, using secure steemconnect :)
New Delegations
Just today @tipU received new delegations which almost doubled it's STEEM POWER - over 190k SP currently :) It's still far less then the big guys like @booster or @postpromoter - but those can't reinvest, pay on demand etc. so we're getting there :)
Profitability
And finally few words about profitability.
@cutemachine sent me today a link to https://www.steemdesk.com - a very neat website with awesome, unique feature - display APR (annual percentage return - from investment) for the delegations.
To use it you need to first enter steem user name and then you can check APR from his investments. To compare to other services I'm using user @znnuksfe because he delegated nice, round amounts of SP to 3 services, including @tipU. Check out the results:


Looks good to me! Just bare in mind that there can be small fluctuation because some services would not send today's payout just yet, although it takes 15 days into account so you can see the trend. I will be happy to return to this comparison in next report.
If you know other users who delegated SP to few different bots/services, let me know, I'm very curious to see the results :)
That wraps it up, thank for reading such a long post - cheers!