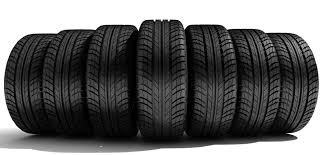 Today we will talk about the tyre sector of India. Tyre company could see a re-rating on improving growth and also returns.
MRF
Balkrisna Industry
Apollo Tyres
CEAT
Goodyear
JK Tyre
This are the top company in India by its market capital.
After facing a multiple challenges last year, India's tyre sector is poised for a recovery, with revivals in truck sales, replacement demand.
Auto ancillary companies including tyre market are affected by the slowdown in auto sales.
Tyre stocks corrected upto 40% in the last one year.
But now there is some changes in the fundamental of this sector.
Raw material prices specially 'rubber' and 'crude oil' prices are likely to fall. Brockarage houses also bullies an re rating this sector and it is the perfect time to accumulate this quality stocks slowly.
Its all about my own research its not a recommendation do your own research and take care of your capital.