Some Things I Have Done Lately As We Prepare For The Teardrops SMT Ecosystem
The last few months till date have been among the toughest in my life, this is also because more than ever before, my dreams appear closest to fruition and as a result, setbacks are stemming forth in loops.
In recent times however, i have decided to go back into the box a bit and 'mute my mic' to battle again. Now this is the weakest version of me battling and i may breakdown fatally but if i do come out of the box again, lights may begin to visit the tunnels.
I also started powering down in recent times, something i never did even when steem was 8 USD in value. I never consider steem 'money' and overall in my eyes, money is the smaller things. Steem represented alot more in my history and stories and i would love to hold it when breakthrough holds sway. 
For the world as a whole, i would love each one to have a piece of the teardrops SMT token at which point, we will have been celebrating 'breakthrough in human'. To this effect, i never stopped.
In the past few weeks, i haven't been so productive but i never stopped. I have given time and will to 'preparing gradually for the nearest future'. I am look at a month or two of 'non-stop battle'. 
First, last January, i had plans of setting up a macrohard hub in my house to gather the nations to code on steem with swag but that project stalled a bit and so did my plans for ulogs.org and steemgigs.org for the month of January. Many things happened.
Till date i am still struggling. I practically don't have a home or house yet. I am hoping that in the next few days, 'a house' can happen. 
March is another month and a very crucial month. I am battling extremely hardest in this month and within this month i am hoping that all my plans that was slated for the month of January for each of projects, happen in March.
We are close! 
Some development have gone on steemgigs.org in the last few days and on ulogs.org as well. There are still some pending tasks in the pipeline for March but i am hopeful of progress. When i get settled in a new house, i will be better settled to setup the macrohard hub as once planned.
In the past weeks, I have created the teardrops token on steem-engine.com pending when the smt protocol goes live. I have setup social handles for teardrops, ulogs etc and resumed activity especially on twitter, for each handle. I am gradually re-setting up the discord server to revive full-blown activity on it. It is now called the Teardrops SMT discord server.
I am also gradually started contacting steemians who have once or twice shown interest in the teardrops ecosystem and everything tag or movement that has constituted it, to appeal to their interest towards becoming 'certified' under our ecosystem.
You can help me too.......
Here is the discord server that we need help with re-building
Kindly offer your assistance by hanging out on it and engaging others especially on the general chat.
Quick Note: The teardrops SMT is built around a grey-list of certified uloggers. Kindly submit your best email onto the google form below, to indicate interest:
https://goo.gl/forms/7NxDYt4HX5GAgkae2
Here are you some reasons may be interested in getting 'certified' under the teardrops SMT ecosystem:
Certified uloggers will have exclusive perks across all three steem-interfaces i.e 'steemgigs.org', 'ulogs.org' and Macrohard 
Certified uloggers will witness our unfolding and play an active role in building our ecosystem.
Certified uloggers will be actual owners on our ecosystem.
Each of our steem-interfaces interface will actively look to reference, promote, celebrate 'certified uloggers', regardless of their status, stake, level of literacy etc
We will have a close-knit community of real brothers/sisters (via chat channels etc), accessible only to certified uloggers.
We will actively help 'certified uloggers' build their noble dreams.
Each of our three steem-interfaces is modeled to dynamically innovate ways to bring 'certified uloggers' to further limelight.
We will build all 'value', not around a scarce-token but around a grey-list of certified uloggers.
Certified uloggers will be at the forefront of our token economy and distribution.
Only certified uloggers can feature on any of our TV(s) and on any side-innovation under the teardrops ecosystem.
Certified uloggers will play an active role in historical history, by being at the forefront of our growth.
Every(any)one can become 'certified'.
Our entire ecosystem is built around 'removing all barriers to entry'.
UI-perks will be earn-able by 'certified uloggers' across all three of our steem-interfaces.
Two of the three steem-interfaces are being built and in use and there is one more to come and the teardrops SMT will also form a token of influence across all three platforms.
The teardrops SMT will have a variety of dynamic utilities.
etc
If you have developed some interest so far in getting 'certified', let's start the process below. Kindly leave us your best email address on this google form:
Don't forget to share this form to as many people who you feel may be interested too, especially with anyone who has followed our journey on #untalented, #ulog #teardrops #surpassinggoogle #steemgigs etc
Read More: https://ulogs.org/teardrops/@surpassinggoogle/the-teardrops-smt-is-still-in-its-imaginary-state-but-it-is-time-to-start-gathering-read-this-and-consider-joining-our-telegram 
Your Boy Terry, whether bulls or bears.
I Still Have Open Task Requests
I have a total of 620 additional steem for ulogs.org related task request: 
If you love to contribute codes to steemgigs.org, you will find open task requests here:
Simply leave a comment underneath the post, to tell me which task you are interested in. I will tell you if it is still open. 
I am working hard these last few days in January. Each day left in January counts and matters a lot, so if you help me, it matters. If you create development-posts related to these tasks via utopian, there is likely curation from utopian.
There has been recent development on steemgigs.org, which you can track on our GitHub and by visiting steemgigs.org to explore the site. We are hoping that it re-launches this January and never stops working from then on.
You can support the development of my projects
To send me FIAT with debit/credit card click HERE or you can send Steem/SBD to '@surpassinggoogle'. You can also delegate Steem Power to '@steemgigs/@ulogs' using this tool.
my "Thank You" is hefty.
Inspire Me
I am Terry, 'your boy terry' and i implore you to kindly buy out time to watch the entirety of my 43:43 mins video below:
If you can buy out more time, please see the entirety of this video:
If you can buy out more time, please see the entirety of this post!
Special Note
If you are a developer or anyone who passionately loves these projects e.g ulogs.org, steemgigs.org, macrohard the teardrops SMT etc and would like to help build it and see that it comes to life, kindly send an email to [email protected]
There is a lot to build.
If you are a potential advisor and one who can help with directions, suggestions and connections, please join in too by sending an email to [email protected]
Kindly vote for the "steemgigs" witness. 
Dedicating My Entire Steem/Steemit Journey To My Mum
If you want to support an extra witness and you support mine "steemgigs", it will be really helpful.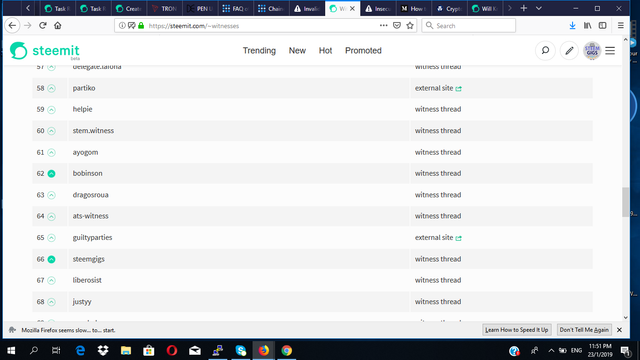 To vote my witness, simply visit https://steemit.com/~witnesses and upvote "steemgigs" or simply click Here to do it on one click!   
Subscribe to us on YouTube: UloggersTV   
You can delegate a custom amount of steem power to @steemgigs using this tool