Today I decided to handle one of the core problems that minnows face while they are using the Steemit Platform. Because with the HF19, we welcomed lots of new people to the platform and we all saw that our most precious articles didn't get the attention they deserve.As an educated guy in communication and advertisement ,I will try to solve some of the problems I see in posts.
SHANNON-WEAVER'S MODEL OF COMMUNICATION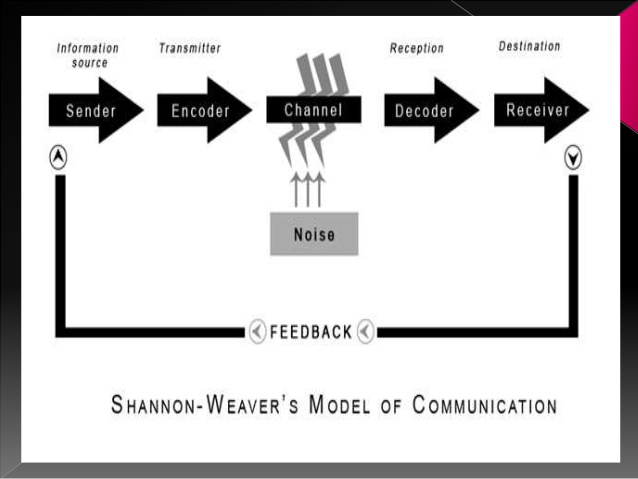 Communication model explanation (Steemit)
Since the 20th century communication is accepted as a branch of science. Shannon - Weaver Communication model is one of the early models that aims to send your message in most efficient way. This model is a pioneer eventhough it is a linear engineer style model , it works perfectly fine in todays technological communication style. The model is pretty simple there is a sender. In this case the sender is you and You encode a message and send it with some platform. Since our Platform is Steemit we don't have to decide which Medium is better to deliver our message. You wrote your quality content and post it using Steemit , but you didn't get any comments or upvotes ( Feedback ). Obviously there is an important factor preventing your message to read your audience. We call it Noise , noise is basicly everything in the platform that prevents your message to reach desired audience. We can't change the medium because we are going to continue to blog in steemit , therefore I'm going to try to enlighten you guys how to bypass some of the noise and reach to the desired audience.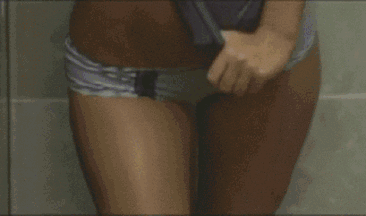 The Headlines in your posts
According to my researchs and my endless desire to get feedback from others helped me to find this one out. @kingscrown adviced me to keep titles short and explanatory. If you wan't to reach your desired audience always create a decent headline to explain your piece of article. Obviously this is really important , because it will help you to reach your desired audience . Clickbait headlines may work too but it will work for only once . If you want to build your respected audience people will notice you are doing clickbait headlines.
As an instance : https://steemit.com/life/@steeminator3000/steeminator3000-is-on-a-mission-operation-youtube
Here is an example from one of my series . It says Steeminator3000 is on A mission : Operation Youtube eventhough it is clear in my mind. This one is an example of bad title because it says nothing about what am I writing or what am I going to talk about in the article.
This is my 2nd month in steemit but I'm still trying experimenting stuff and I try to learn how the platform works.
https://steemit.com/steem/@heimindanger/recruiting-your-friends-on-steemit-and-getting-them-addicted
However this article written by @heimindanger is saying what will be inside the article. It is decent example of how to headline.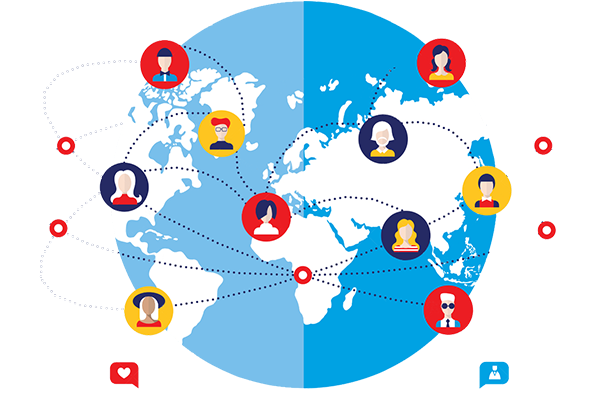 Increasing the traffic to your Blog & Networking
There is noise in the platform . SO WHAT ? . Networking and interaction with community is really going to be helpful to you if you really want to buildup an audience . Because there are lots of active influencal community leaders in the platform. If you really think you created something gold they will eventually see it. More you interact with community you got more chance to avoid Noise. Because lots of people posting and creating content in popular tags. Just interact with platform and you will definelty see the beneficial side on this. I recruited like 5 people to the Steemit , 2 of them already quit the platform because of 0$ Syndrome. Please don't demotivate yourself because you are earning 0$ just start networking and create your own audience.
Follower Count
This is another subtitle for networking. I mostly advice my padawans @kalvas @yberkg @bettybleu do networking instead of posting , because interacting with other people is the key part. I see no point creating quality content when you have no connections. It is like sending the message to wall. But don't forget there are also some decent hardworking curators and they are good at noticing gold. Eventhough you have few followers , you got a decent change to discovered by @ocd or @curie . As an instance you opened an instagram account and you got 0 followers at the moment. You post a super hot photo of yourself and you didn't get any upvotes. It is same in Steemit you can't expect 100 of votes when you got only 25 followers. It is all about how you use a mass communication platform. Follow the content creators you like and start interacting with them !!!
"Medium is the Message"
Eventhough this is still highly discussed . This theory is created by Marshall Mcluhan a professor with his media theories.
Meaning that the form of a medium embeds itself in any message it would transmit or convey, creating a symbiotic relationship by which the medium influences how the message is perceived. It is still a higly controversial topic in communication theories , but I support it in some parts. So basicly if you want to deliver your message to your audience. You should learn how your medium works. The more you learn about Steemit Your chance of bypassing Noise gets higher. Learn how the platform works then create your message accordingly.
Even the time When you Post Matters!
Yes! between 17:00 and 19:00 the posts gets more upvotes and it may increase your chance to reach wider audience. This is definelty not an ideal way of posting but I just want to state this one out too. Because creating message is the easier part the hard part is how to deliver it efficiently.
Formatting
This one is another title as important as headline. Because people's reading patterns changed with the internet technology. Instead of reading a whole article full of information lots of people prefers to read more easily digestable formats. When you are creating your message don't forget to encode it in a decent digestable format. This can help you greatly. Because Eventhough you are a nobel prize winner author , you may end up with 0$ syndrome. Always make your writings understandable. I'm still working on this because I'm a native english speaker my mother language is Turkish.
---
Today I tried to summarize the main problems minnows like me faced when they are using platform and I tried to give usefull tactics about how to avoid Noise created by community. Hopefully it is going to help many minnows like me. I know it is going to be hilarious and lots of irony going to happen if this post doesn't reach to the desired audience 😝
Thanks For reading , See you Soon !