SteemBoost is one of the most expected new tool for STEEM users. 
You can use starting today this powerful system to increase the exposure of your #steemit posts and to discover new great authors in the wonderful world of blockchain. For the last 3 weeks we worked hard to write the code, test, retest and design and now we are ready for this awesome day! The launch day! 
Here we are, ready to Boost some STEEM Posts, ready to complete the #steemtools with our work and most of all, ready to receive your warm welcome in #introduceyourself.
Due to possible misunderstanding of our platform we need to start with this alert:
!!! STEEMBOOST WILL NOT FORCE YOU UNDER ANY CIRCUMSTANCES TO VOTE FOR A POST OR TO COMMENT. IT IS NOT A VOTE EXCHANGE OR COMMENT EXCHANGE. IT IS JUST ONE DECENT TOOL YOU CAN USE TO PROMOTE FOR FREE YOUR STEEM POST!!! 
SteemBoost  - How does it work?   
You create a new account on SteemBoost.com (We recommend you to use your STEEM username at signup - you will find out why at the end of the article)
You login in your new created account and you start using the Steem Booster! 
When you are reading or sharing other SteemBoost users Post you will receive Boost Points. The Boost Points are the internal sharing points that you can use later to Boost your Posts.  When you have minimum 50 Boost Points you can start boosting your post! When you want to give your Posts a Boost you will pay 2 Boost Points to people that are reading or decide how much you want to pay them for sharing your Post on Facebook. It is basically one fair deal:
You read/share others post, others read/share your posts!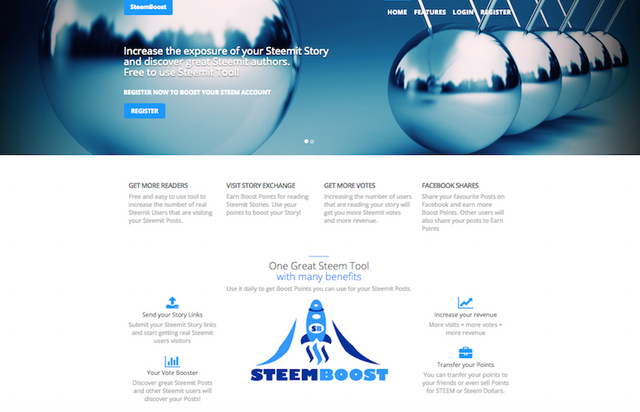 To celebrate our launch, each new user will get 5 Boost Points at sign up. 
The service just incentivizes users to read specific posts on Steemit, not to vote or to comment for them, you can of course do that if you like the post, but it is up to you and you are still getting a point just for reading the post.
This is the first version of the system and we hope you will start using it and help us test it's functionality and report any bugs.    
The features of the system include now:   
Reading Exchange 
Facebook Sharing  
Point Transfer 
Visual Graph Representation (for Hits and Points) 
Referral System (you get 100 Boost Points for each referred sign up)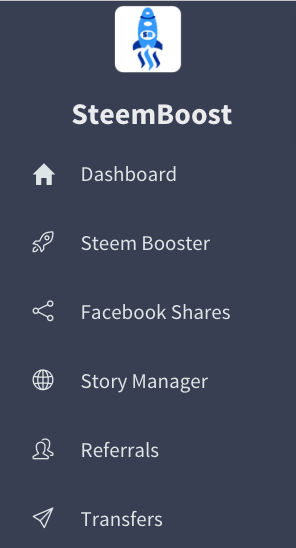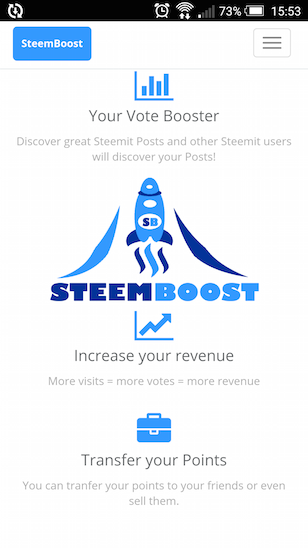 SteemBoost is functional on any device. You can use it on any desktop, laptop, tablet or mobile. 
Some of the benefits you will get by using SteemBoost ver 0.1 :   
Real STEEM users will now easily discover your posts 
More people will share your post link on Facebook   
The next version will include:  
New membership features 
Other Social Sharing options 
Boost Points monetisation (you will be able to buy and sell your points for STEEM and Steem Dollars) 
Other languages for the website  

More than 5 Boost Points BONUS   
We hope you will sign up and start using SteemBoost and give us feedback regarding your user experience. 
You can use the support area from your account to send us info about any bugs or give us any idea about how to improve the system.    
We invite you to follow the official Steemit account @steemboost if you want to know fast about our updates. We prepared another 10 Boost Points launch BONUS if you follow us in the next 48 hours.   
How to get this BONUS: 
Sign Up on SteemBoost.com using your STEEM username 
Follow us @steemboost 
We will then add another 10 Boost Points to your SteemBoost.com account in minutes 
Waiting for your first impressions in the comment zone!
Enjoy your new #steem tool!