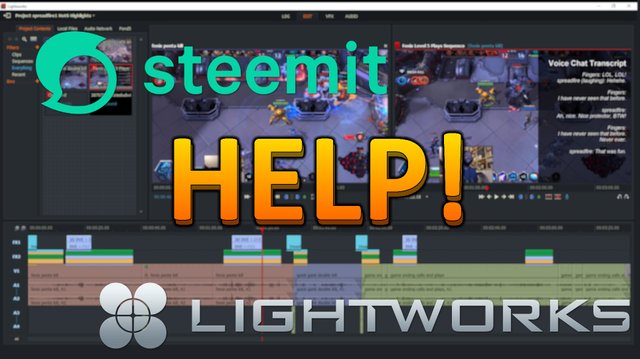 Quarterly Recap 📈
I reached 800 followers! Thanks to everybody who is with me on this incredible journey.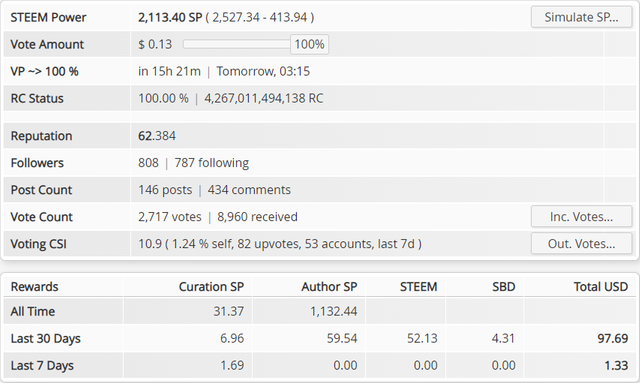 | Date | Reputation | Followers | Following | Posts | Comments |
| --- | --- | --- | --- | --- | --- |
| 20.04.2018 | 49.406 | 277 | 343 | 29 | 170 |
| 10.07.2018 | 59.967 | 701 | 621 | 104 | 362 |
| 12.10.2018 | 62.384 | 808 | 787 | 146 | 434 |
Growing by roughly 100 followers in three months - not bad. Compared to my first few months though, the rate of growth dropped significantly.
As you can see in the stats table above, it seems I was less active in the recent three month period. I published fewer posts and wrote fewer comments.
On top of that, the posts that I published were no real articles but mostly announcements of me going live on the DLive streaming platform. While I got quite good upvotes from DLive consistently, my follower base did not grow a lot.
I'm also promoting some of my articles on Reddit if it is fitting. Like tutorials or the latest addition to my repertoire, video editing.
Follow my subreddit, where I post helpful articles like tutorials for a nice overview.
Furthermore, I launched my brand Twitter account for additional reach. So far 145 followers and counting.
Video editing 🎮 🎬
Since @DLive left the Steem blockchain for LINO (read more), I kinda paused my live streaming efforts for the moment. I tried to use alternatives like @Vimm and @DTube in addition to my other output destinations (Twitch, YouTube, Mixer via Restream.io). Without going into that in detail, they just couldn't keep up with the standards that DLive provided. That's even worse considering that DLive is at best mediocre compared to Twitch. And the new DLive on the LINO blockchain could not keep up the standard IMHO. After trying it, I decided to wait for things to stabilize and until teething troubles get solved.
This gives me time to finally get into video editing. With the hours of material I recorded during my gaming live streams, I have enough to create some highlight clip movies now.
The last time I did some rudimentary video editing was more than 10 years ago on a lazy Counter-Strike movie.
Now I created a short Heroes of the Storm highlight clip movie with Lightworks. The editing and effects in this video are very basic, nothing flashy. Just what I was able to do after watching some Lightworks tutorials on YouTube. Still took me a few hours.
I used some footage from one of my old live streams. I saved my good material for when I actually know what I'm doing. Didn't wanna waste it on my first Lightworks project, where I start to learn how things work, and what is possible.
Edit: If DTube doesn't play or is too slow, here's the video on YouTube.
PLEASE HELP!
While I have YOU here, would you please be so kind and watch the video. I don't really get feedback from others. As a newbie in video editing wanting to learn and improve, feedback and critique are crucial. I am quite critical of myself, always trying to create something better the next time, learning from mistakes.
What I really need to improve the quality of my work though, is feedback and critique from others. I wanna know what people from different areas think about it. Whether you are a professional filmmaker, a movie enthusiast, a gamer or an average joe, everybody's opinion is appreciated.
Please let me know what you think about it in the comments.
What do you like about it, what do you dislike?
Is it "OK" in general but you can see that it lacks professional quality editing in some details?
Is it utter horse shit?
Thanks for your honest feedback and critique, much appreciated!
---
About me
For those who don't know me yet, here's a little bit about myself. Also check out my introduceyourself post and my other Steemit articles if you like. They're old but gold.
I'm 34 years old and played games basically my entire life. Progaming and Programming since MS-DOS Qbasic Gorillas / Nibbles. All-round specialist ;-)
I used to play Counter-Strike and DotA on a high competitive level, currently playing Heroes of the Storm and Hearthstone "just for fun" but still ranking relatively high.
What I do?
Like in real life, I'm trying to improve in all areas.
Live streaming
I started streaming this year just for fun, with just my phone as a camera. Now I have my own makeshift "studio" with green screen and better (but far from perfect) lighting. Trying to provide high production value, high skill, fun & educational live streaming on DLive, Twitch, YouTube, Mixer. Heroes of the Storm, Hearthstone, and others...
Developing Software
e.g. the OBS Plugin Instant Replay XT, which provides instant replay functionality for live streamers.
By the way, this is not only a cool feature to add to your live stream but also an effective tool to curate your video material while live streaming. You save yourself hours of watching and cutting video. You can use the video clips created by the Instant Replay XT plugin directly as source material for your video editing project.
Blogging
about various topics on Steemit, including tutorials, photography, travel, philosophy, ...check my Steemit timeline for posts other than DLive streams.
---
Thanks in advance for reading and participating in any way!
Have fun and stay awesome!
---
Follow me on Steemit and these other platforms to stay up to date: