STEEM Transfers and Withdrawals on Exchanges are Suspended! There is No Information From Steemit Inc.
Warning!
STEEM Deposits and Withdrawals are down since the STEEM blockchain interruption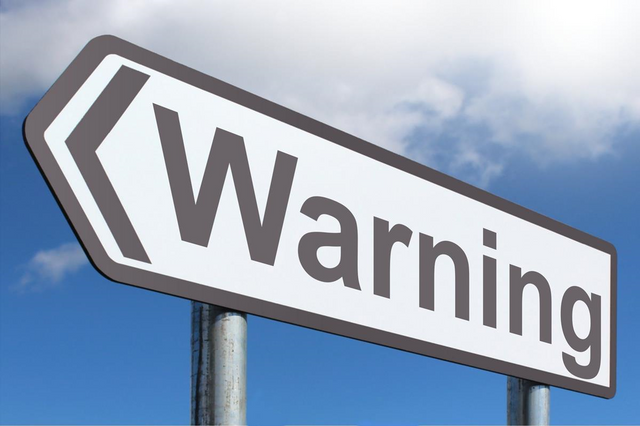 Exchanges rely on Steem nodes to keep track of who is depositing and withdrawing STEEM & SBD. When the nodes are down, the exchanges are blind to who is depositing STEEM on their exchange. They also will not transfer STEEM from the exchange. There is no word from Steemit Inc on when it will be safe to deposit or withdraw STEEM and SBD from exchanges.
Be careful. Make sure that the exchange is accepting withdrawals and deposits before you make a transaction to and from exchanges. If you deposit STEEM or SBD on an exchange when the node is down, the STEEM/SBD is safely in the exchange account. The problem is that the STEEM/SBD will be stranded there until the exchange gets their Node operational. This could take hours, days, months, years....
Here is a list of Broken Exchanges
Binance
Bittrex
Poloniex
Huobi
Bithumb
Openledger DEX
HitBTC
Gopax
UpBit
Stay tuned to get updates on STEEM status on exchanges. Please remember to Upvote, Resteem, and Follow. Thank you.
---------------------------------------
For a breakdown of how Steemit Rewards system works:
https://steemit.com/steemit/@socky/steemit-rewards-breakdown-a-simplified-explanation-with-illustrations
For a breakdown of Steemit Keys:
https://steemit.com/life/@socky/do-you-understand-your-steemit-keys
For a breakdown of why Steem Power is Important:
https://steemit.com/steemit/@socky/why-is-steem-power-important-beginners-read