Do You Understand Your STEEM KEYS ???
I created this illustration to help you all understand your Steem keys.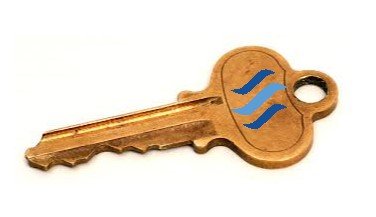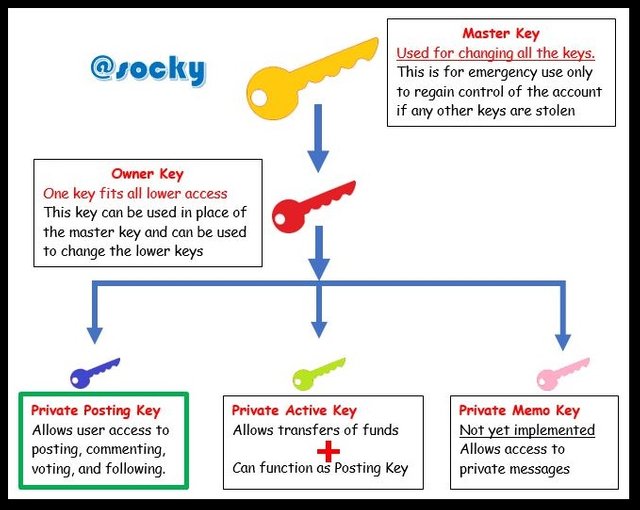 Important
Record your Master and Owner keys and keep them in a safe place. I recommend storing them on a thumb drive and crate a paper copy. Store those copies in a safe place like a safe or a safe deposit box. Do not store them on a computer that has access to the internet.
When you interact with Steemit, only use your Private Posting Key. See the Green Box. This is the safest way to use Steemit. Only use your Private Active Key when making transferrs, delegation, or accessing Steemconnect.
To get a copy of all your keys, you need to log in with the Master Key. This should only be done once. Once you gotten a copy of all your Private Keys and Owner Key, log out of Steemit and log back in with your Private Posting Key.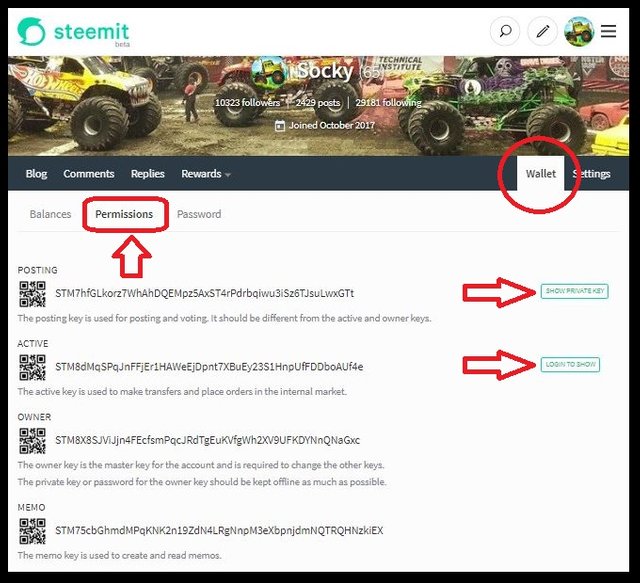 Remember
The Master Key should only be used once for collecting all the other keys. Once you are finished with the Master Key, never use it again unless one of your lower level keys has been compromised. In the event that this happens, use the Master Key to change all the keys.
Be Safe, Blog Safe