What is it? Why can't I see it? Where do I get it? I asked these questions numerous times in comments when people talked about the vote slider but never received an answer. It seemed like a secret so I feel like I'm breaking some sort of unwritten rule by sharing this but here it is.

According to @sykochica in this article
Once a user reaches 1 MilliVest (which right now equates to 482.398 Steem Power), they will gain access to the vote slider bar.
After I won #steem-pocalypse last season, I took my winnings and powered up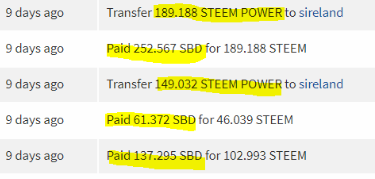 Along with my newbie delegated power, this pushed me over the threshold. I went to upvote something and suprise! The slide bar popped up instead. It's like I leveled up or something
I hate it
I've never been one to "manage" my upvote but now I'm forced to. I'm literally giving somebody else money that could have otherwise gone to me. I don't know the answer but this is not it IMO. The one positive I see is that I can now upvote like I was before HF19 because I'm not cutting my own throat (voting power) by throwing someone a 10% upvote.
Now, GIMME YOUR UPVOTE!!! 😀