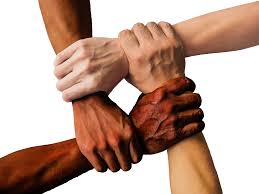 Source
Steemit is more than a social online community that you come to downpour the stuffs you've got communicated in: write-ups, poems music, photography, art, gaming, gardening to mention a few. This platform is a decentralized block chain, thereby making it advantageous over every other social online community. Every persons making up the block chain has a share of its earnings being measured by individual's contributions and efforts. I got to be told about steemit at the tail end of 2017,but finally at the end of January 2018 I joined the community, perhaps I would have joined almost immediately when I got to be told about it, coupled with the info provided at FAQ section of STEEMIT.COM;
Steemit is a social network and content rewards platform that makes the crowd the
beneficiaries of the attention economy. It does this be rewarding users with STEEM….
But then a problem surfaced, I had no gadget to push to me to sign in, I had no PC , I had no smart phone( it got stolen about 5months before I eventually joined). You care to know how got to own a phone, check it out briefly;
I just could not afford to buy at least a smartphone from my empty wallet, I had to take a soft loan to get a budget phone from a friend who is also a steemian, steemite or steemer, whichever way you define it (smiles) in person of @tolustx, he is a pioneer when it comes to rendering assistance, provided it is within his reach. Though have not been able to pay up the entire debt, just a little while longer I should be able to do that. Much love to you brother!
---
From a personal perspective, I guess we make steemit more than encouraging to accommodate ourselves, and I must say that many a people here are really giving in their best to promote this course.
Please at this junction do permit me to mention a few here within my reach:
Humans are imperfect, we're bound to make mistakes, here we have members whose content of their write ups could be annoying and disturbing at times.
I can define all steemians as people whose faces are behind the mask, you do not get to know the real person and the intentions of the hearts. Even as you read this coming from @samal, you do not know the real intentions of my heart, or do you? We do not know who is who but we strive to be good to one another, encourage one another and as well catechize one another.
All thanks to idea of STEEMIT MEET UPS here and there, Steemians are now getting to know one another vis-à-vis.
I must make reference to the STEEMIT SCHOOL MACEDONIA initiative by @dobartim & Mr Vlada, username:@macedonianpilot, an 86 years old blogger who saw what is embedded in the future of steemit, in that light wishes to help youths to gain financial freedom as related by @dobartim.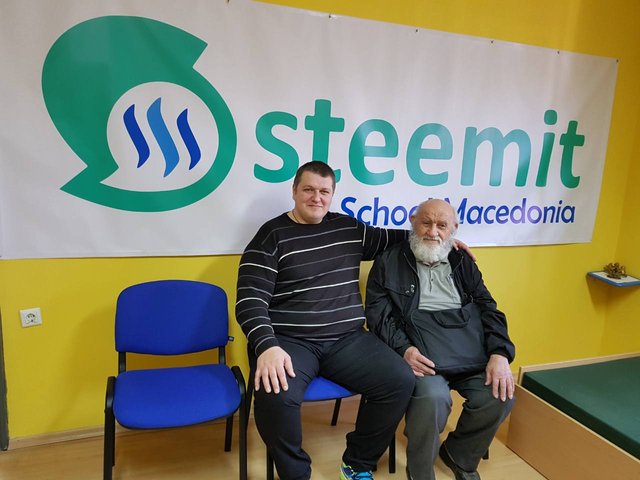 Macedonia Steemit School
---
This in a way creates a more conducive atmosphere for existing and incoming members on the block chain and I hope the STEEMIT SCHOOL initiative spreads to every nooks and cranny of the world
From my own standpoint encouragement refreshes the heart on the receiving ends, thus laying groundwork for a long standing STEEMIT when we hold one another rather than entertaining disagreements and fights.
---
Am not too good in writing but am I that bad? Feel free to check out some of my write ups if you do not mind, I would definitely appreciate feedbacks.
https://steemit.com/fashion/@samal/should-my-belt-and-shoe-color-match
https://steemit.com/tour/@samal/nigeria-archival-reference-of-a-past-hero-chief-moshood-kashimawo-olawale-abiola
https://steemit.com/lifemantra/@samal/one-liner-life-mantra-always-keep-it-simple
LONG LIVE STEEM…. LONG LIVE STEEMIT!