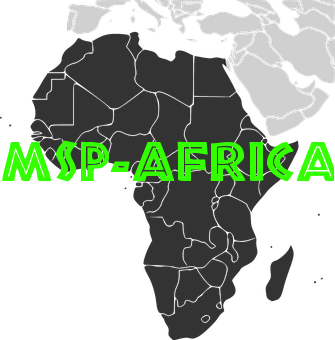 support african minnows today
Hello Africa
This is to inform all Africans and lovers of Africa and her people that we are still going forward with the @msp-africa bot project.
For all lovers of Africa who would want to support African minnows to grow, this is indeed a great opportunity for you to do so.
Why Africa
The question is an excellent one. If not Africa who else? African community here in steemit is growing exponentially day by day. Majority of these people are minnows and red fishes. We all know that most of the late adopters of this platform are majorly people from third world countries of which Africa is among.

I cannot say for sure but I doubt if there is one whale here who is from Africa. This therefore places a sort of burden on all of us. Considering that this is a blockchain that is aspiring for more decentralization.
For us to ensure more decentralization of steem blockchain, everyone on this platform needs to support the empowering of African users who are presently here. If we can produce more dolphins in Africa, it will trickle down; this is because the dolphins will work harder to bring up more African newbies to grow the African community. It will make the campaign for registering more Africans in the blockchain be an easy task.
In this blockchain, everyone is important. From Asia, to South America to Europe, we need to make sure that all people are represented.

How To Participate
Africans should participate by delegating at least 100 steem power to the bot @msp-africa. Non Africans can equally participate on two grounds.
You can delegate some steem power and name one or more African you want to assist on the basis that each person should be allocated a minimum of 100SP. So for example, if you delegate 1000SP, you can let us know that you are giving it to 4 people at 200SP each but you can equally delegate and leave us to do the allocation ourselves.

You can delegate and participate even if you are non African but who feel like identifying with an African cause.
In all the above, you should delegate a minimum of 100SP to @msp-africa bot and thereafter notify me that you have done so for your name to be included on the voting list.
This bot was configured by @aggroed for the purpose of helping African minnow community. It will upvote posts from African minnows who are participants. This bot is not everybody's bot so if you did not delegate steem power, it will not upvote your content.
Timeline
The @msp-africa bot has started working. The few people who delegated steem power to it are already enjoying the benefit it offers now. Hurry to be part of this project which is set to revolutionize African participation in steemit.
Conclusion
Africa needs a special vehicle to encourage her participation in the steem blockchain. @msp-africa is positioning herself to be that vehicle if only other non-Africans can buy into the project through serious support.
There are hundreds of talented African publishers out thee who are constrained by poor steem power from letting their voices heard in steemit. Help give them voice by supporting this project!!!
If you have any question to ask or have recommendation to make, kindly drop it here using the question box.