Compilation of My Steemit Suggestions.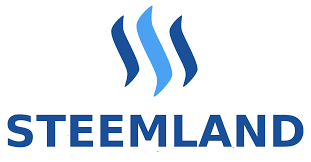 source
Introduction
Steemit is a great platform for people from all works of life to interact and post compelling articles that affect their lives in one way or the other.
In steemit, you are a blogger without developing your own website. Yet you get paid for it! This is why I believe that steemit is a threat to many popular social media out there.
Everyone needs money. The fact that you can make money while talking to people and posting articles with events around you makes steemit unique. It is only a matter of time before it poses a serious threat to the conventional social media.
Some Suggestions That Can Further Lift Up Steemit.
I have been about a month in steemit and I have interacted with the steemit community. Amazing community. I have come to realize that there are some other things that are needed in steemit to help give it some coloration and convenience. Some of those are enumerated below:
Private chat massage system running in steemit.
The need for this cannot be overemphasized. For the community to bond better, there is need for people to be able to talk with each other in private when need be.

Gaming platform.

There is need for steemitgames. All works and no play makes jack a dull boy. A gaming platform inside steemit is doable and can push up steemit. It will make game lovers not to leave steemit just to play game. It can be done on the same site.

SteemitChat App

Considering the population of people doing steemit on mobile phone, it will be a game changer to develop an app for steemit chatting just the way eSteem is changing steemit for mobile users.

Steemit Mail

Yes why not? Users can mail each other from steemit and also receive steemit mail.

Steemit Upvote Time Tag

A time tag just by the side of upvoter's names will be great! It will enable steemeans to know when their posts received the upvotes without leaving steemit.com.

Steemit Marketplace

An innovation that can dramatically change the fortune of steemit. A marketplace where people can buy and sell on steemit and pay with steem is going to be a game changer. This has to be inside steemit just like the steemit internal market.. This can just be for soft products and services for a start. Eg, software, books, etc.
Make Steemit Another Google
Steemit can be another google. We all know how successful google is. There are several reason why google is so successful. I will mention few here:
Google makes most people depend on their platform for most daily online need. whether you want to search for something or want to send mail or want to chat or want to store data, you may need to visit google.
Google has a platform that supports most online needs From Google mail, google drive, google hangout, google plus, google webmaster, google analytics, google cloud, google search, google map, to google e.tc. it is all about keeping people in google!!!
---
---
Google does not ever want you to leave the domain www.google.com for anything. The more you can do most of all your work on that dormain, the more indispensable they make you believe they are.
---
---
We can start building today
A journey of a thousand mile starts one day. For steemit, the journey is long started. We can only think of expanding the scope. By so doing, we would have built a great platform that will weaken future competition just like google did.
If you have other suggestion that you think should have been included here, kindly drop it in the comment box.
If you like my posts, please upvote, resteem and follow me at https://steemit.com/@richguy
Thank you for reading!