✨7 Reasons Why You Need this Plugin 👉 Steemit More Info | 👔 |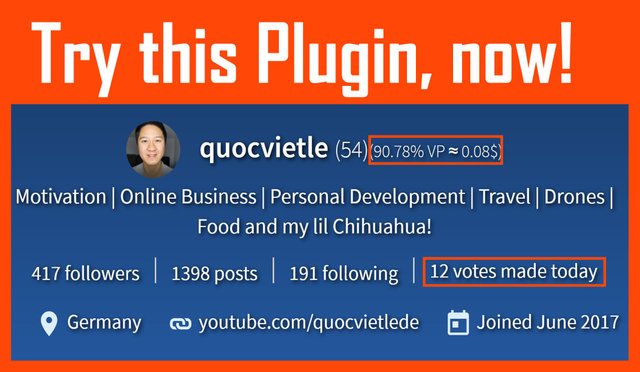 Does this sound familiar?
Being a blogger on Steemit means that I need to have got at least two or three other tabs opened simultaneously in my browser.
---
steemnow.com
The first tab which is always open in my browser is
steemnow.com
. This platform provides me with live information which I used to check really, really often throughout the day 🤣
You can see at the top how strong my vote is, my rewards, my voting power and of course the live feed of my upvoted activities. Another really interesting part is the performance of my last posts at the bottom of this platform: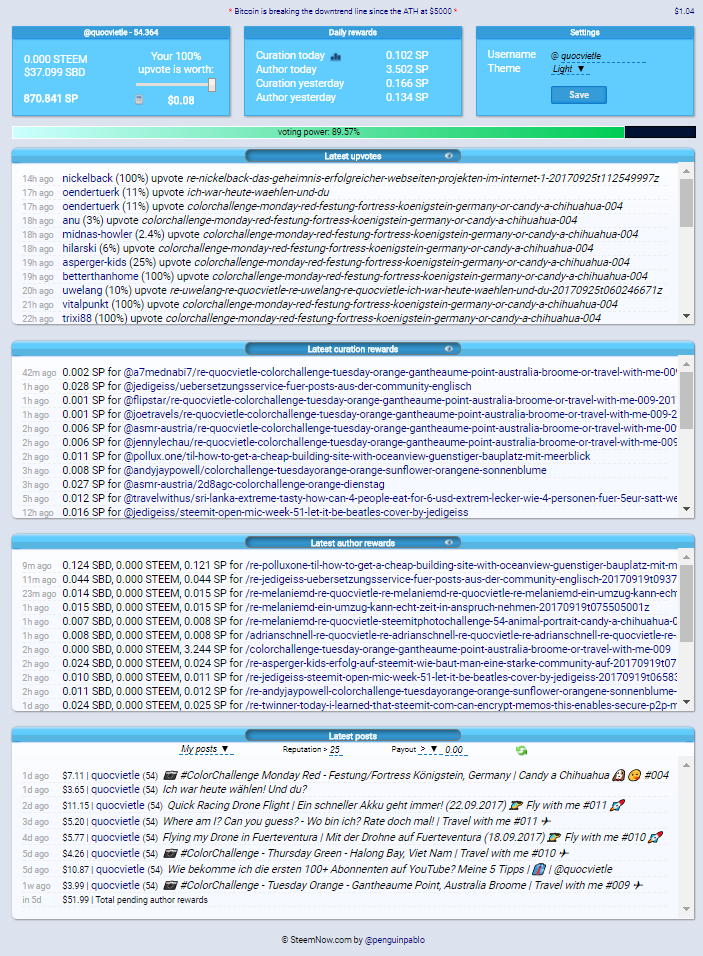 ---
steemd.com
Because I can`t get enough of data I got another tab for
steemd.com
. Sure you can get the data from
steemnow.com
on this website, too. But
steemnow.com
is a little bit more userfriendly in my opinion so I use both. But
steemd.com
shows us way more and really in depth data.
steemd.com
actually shows us every single step which a user does with his account on Steemit. If you work with Upvote Bots
steemd.com
is a must have, which I don't wanna miss again: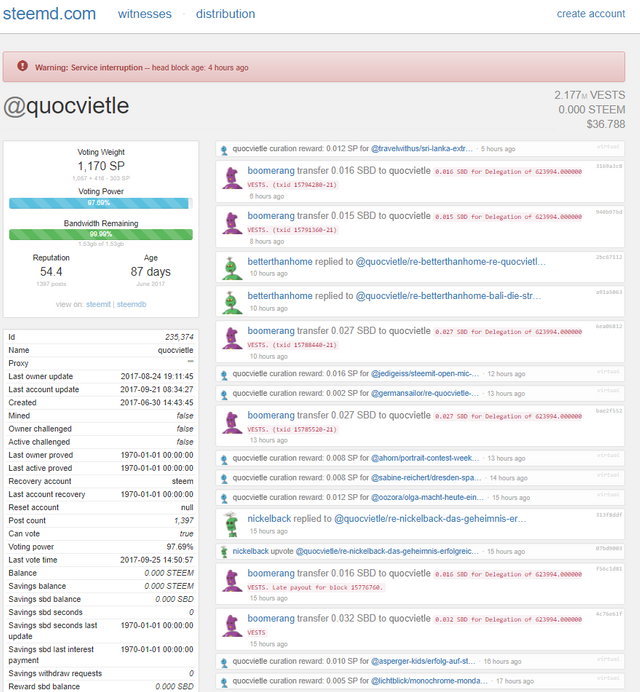 ---
Plugin: Steemit More Info
But my daily use of these two platforms (steemnow & steemd) is going to be changed from today on. I strongly believe that I am going to use them less frequently because of this new plugin called 'Steemit More Info' from
@armandocat
. This tool provides me with almost all the usefull information which I need on Steemit itself.
You just need to install the plugin once and you will enjoy a huge updated version of Steemit in your browser.
These upcoming informations and tools will be part of your Steemit experience with this plugin:
---
1. Live Voting Power & it's worth ($) in your profile

---
2. Your Activity: Post & Resteem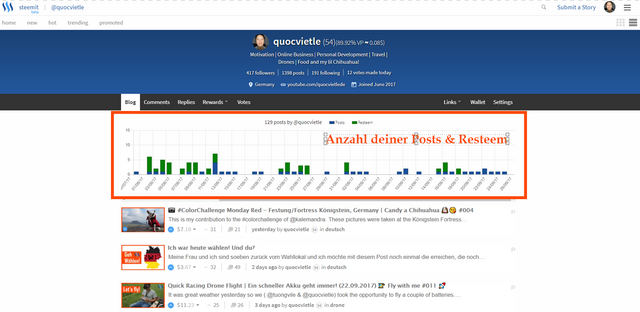 ---
3. Votes Tab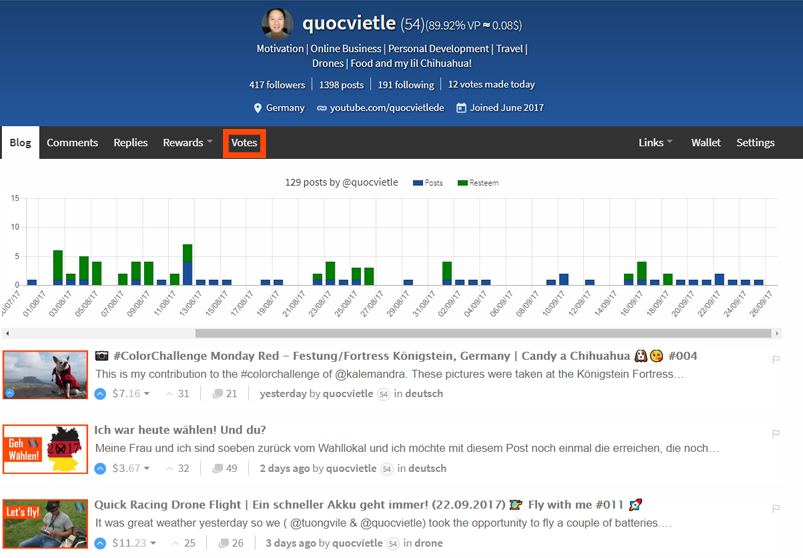 The Vote Tab provides the following data:
Who upvoted you?
Which post got upvoted?
% of the votes
$ amount of the votes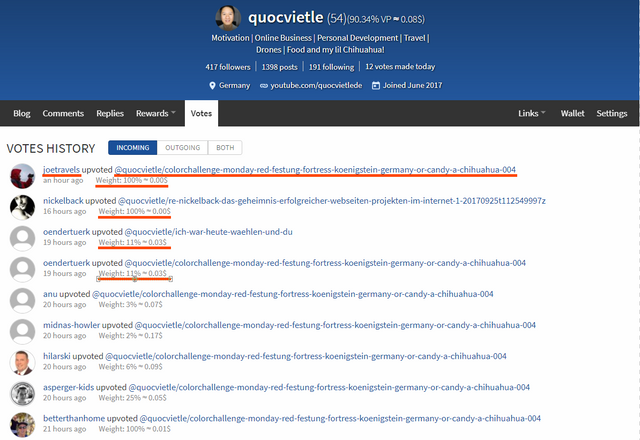 ---
4. Links Tab
Links to other usefull pages: Steemd - Steemtracked - Steem Follower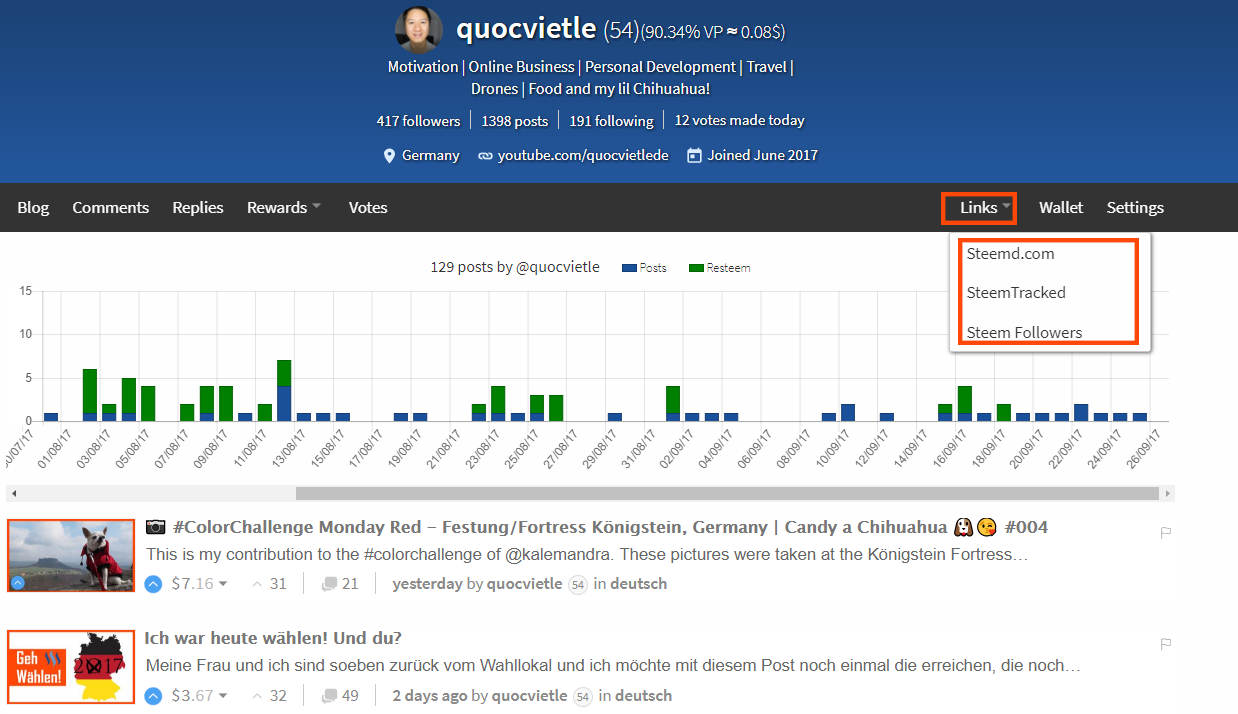 ---
5. New Vote Button
I just love this vote button with the calculated $ amount 😊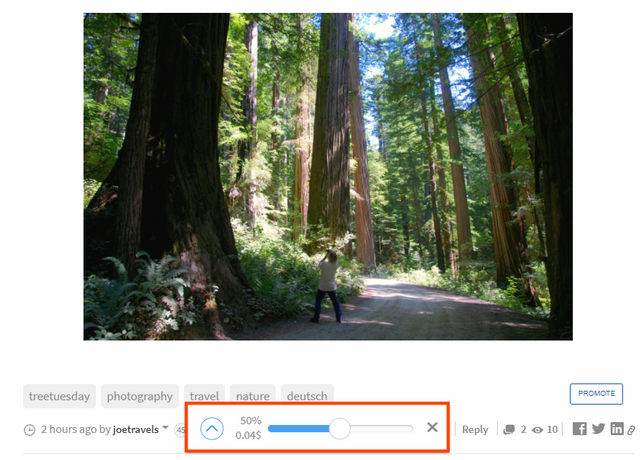 ---
6. Live Votes Display
You get more live information about the votes you gathered with your post without leaving the platform: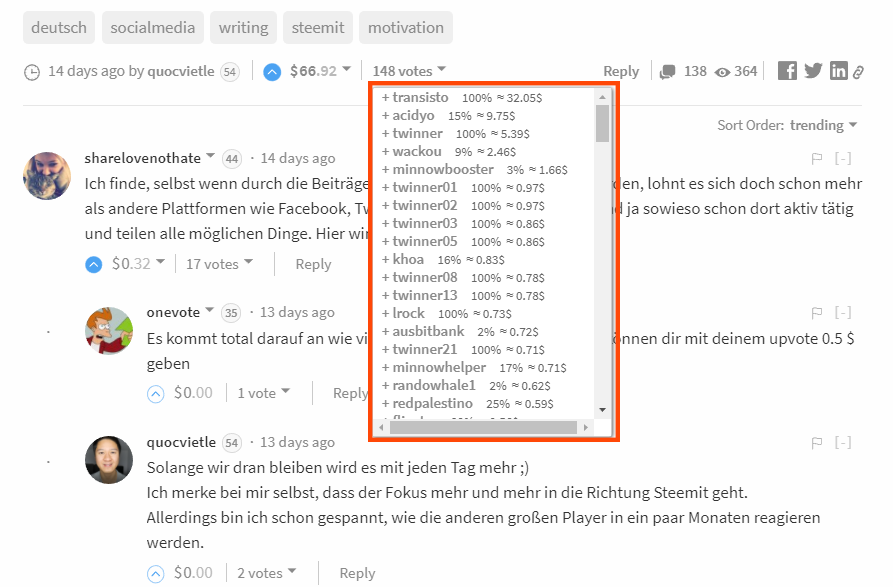 ---
7. Writing a post
Writing a post got way easier than before. Usually you got the preview of you post at the bottom. This makes formatting a post really hard because you need to scroll up and down a lot to check the preview. With this plugin the preview got displayed right next to your editor which makes it way more comfortable to write and check your post. This point alone should make you downloading this plugin right away: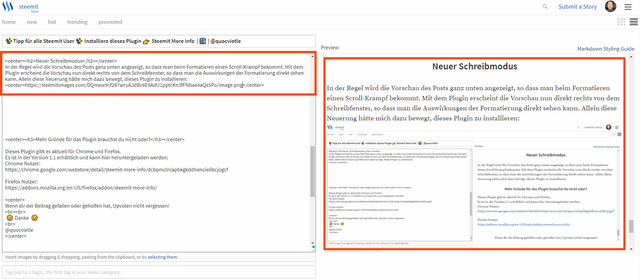 ---
You don't need more reasons to install this plugin, right? 🤣
Download it now:
Chrome User:
https://chrome.google.com/webstore/detail/steemit-more-info/dcbpmclnlapbkgkddhencielibcjogcf
Firefox Nutzer:
https://addons.mozilla.org/en-US/firefox/addon/steemit-more-info/
---

If you think this post was usefull please don't forget to upvote it!

😊 Danke 😊
@quocvietle