Have you heard of Steem-Bounty?

I stumbled across this new website earlier today!
What is Steem-Bounty do you ask?
Steem bounty is a Steem based website that uses your posts, and puts what they call a "bounty" on your post like a Hitman would be sent to collect a "bounty" on your head!! except... no-one is being hunted, i assure you you're quite safe behind your screen!
How does it work?
so first off we are gunna head to the website as shown below!



or just click HERE your choice!


On the website
As you can see its quite appealing to start, just go to whichever article you want to read, click comment and upvote! all up to you. The same thing applies with every new steem website. Log on with @steemconnect and you're good to go. Yes its safe, and no-one is going to steal your hard earned SBD!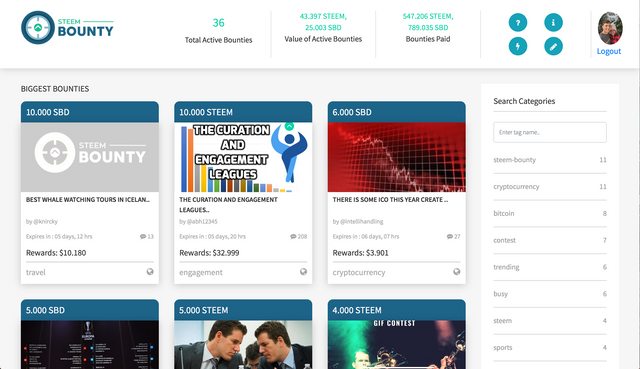 Procaptainjoe, what makes @steem-bounty different than sites like Steempeak and Steemit?
Well, Steem-Bounty is different in the bounty aspect of course. When you go to curate your own post, you will be prompted at the end to set a bounty on your post!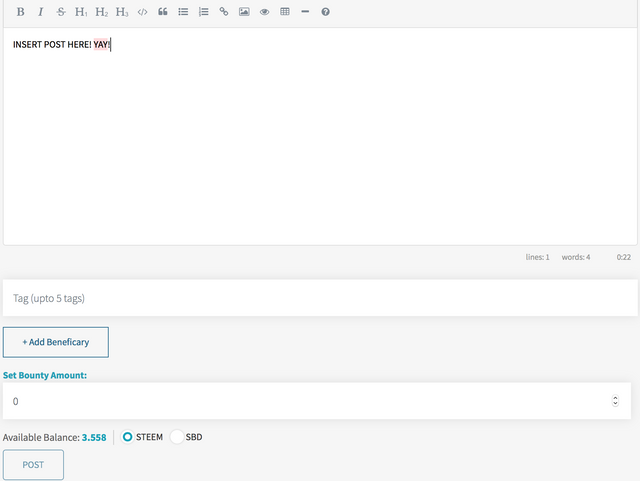 You can submit the bounty as Steem or SBD. What this means is that you post it with a "bounty" on it.
7 days after the creation of the post (not of the bounty) steem-bounty will tally all the votes and pay out each comment that received so much votes that its creator would at least get 0.001 Steem or SBD depending of the currency of the bounty.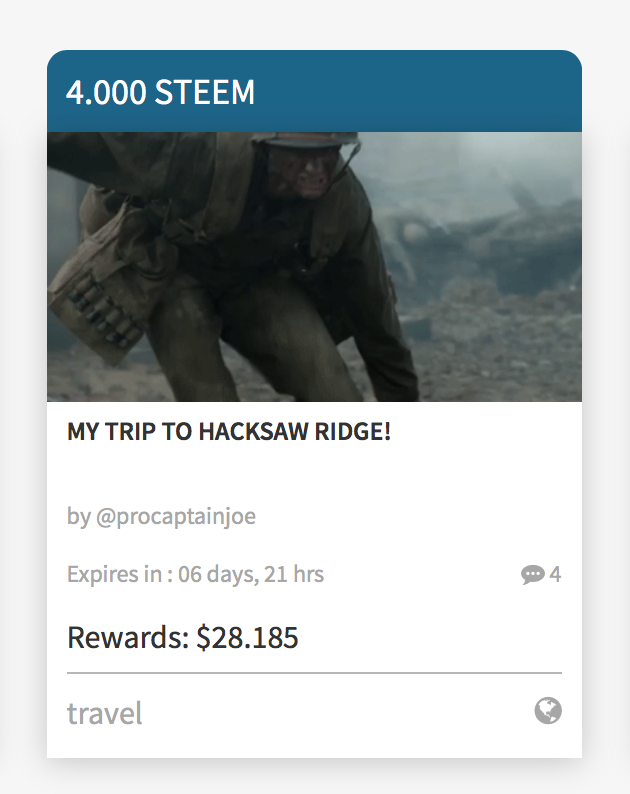 I gave it a shot with a 4STEEM bounty on my post Here
So from my understanding, if i have a 4 Steem bounty, and 4 people comment on my post each one of you will get 1 Steem. If only one person comments, well thats 4 Steem for that person! Thats an expensive comment right?! For that comment to be "a valid acceptance" to the bounty, someone other than yourself has to like the comment that you posted on the bountied post.


This is another way for the Plankton and Minnows to rank up a little bit quicker!
I think this is a great new invention, and i highly recomend everyone to hop on this train and start commenting on these bounties!!!