This is the last in a three part Journal series on how Steemit is growing and who is coming here to determine who my audience will be as I carve out a niche in the Steemit ecosystem.
Steemit Blog Identity

As we discussed last week, one pathway to Steemit success lies in developing a loyal follower base with which you can interact. This I]interaction should be rewarding for you and for your followers.
This weeks Journal entries revolved around considering who is on Steemit, and how to define your identity in this space and bring value to your audience. This is the last part in our 3 part reflection:
Steemit User Demographics and capacity for growth Read First Post.

How to build and connect with real followers. Read Second Post

This entry: How to define blog identity that adds value to potential interests of current Steemit user base.
Today we are looking at building blog identity by thinking about how to best do Niche Blogs or General Interest Blogs. Planning your target audience will help you develop a brand identity and distinguish your blog, which will help build followers.
"All the Follows"

Currently Popular Topics

Now whether you want to run a general interest blog that or want to have a specialized blog to reach a specific audience, it helps to know the demographics. We looked at some of these earlier, but in general, Steemit is a diverse international community (mostly male) well educated, and technologically proficient.
What does this mean? Well, for example, If I started a blog about all things Texas, it might not get much of a following because the international flavor our our members. Or on the other hand, people like to learn about other places, so if the tone of the blog was about sharing local interests with those who may never travel to the Lonestar state, this could be a hit!
Some general interest topics like Photography, Food, Travel and so fourth are currently popular, while very narrow interests like specific political or religious perspectives may not have enough of like minded Steemians to generate much of a following. This is not to say these are not important, but that those who desire to make a home on Steemit, may have to do work recruiting followers on other social media platforms and getting them over here. Recruiting followers will be easier in a few months as development folks are working on making signup faster and more user friendly.
Special Intrest Blogs
Of course one of the biggest special interest topics on Steemit is, well writing about Steemit. This includes anything having anything to do with Crypto currency, Blockchain, mining, and related topics.
While this is very popular, there is a lot of competition, and writers will have to do some homework and find a value proposition of providing the highest quality content in order to gain a large following.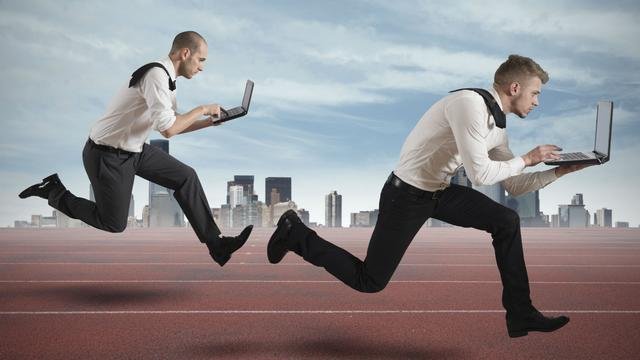 From the Ilyas Tarar's Blog, for example states that his blog provides Steemians with "super-detailed educational guides" as one of it's distinguishing features. He has been running this blog over under a year and has almost 3000 followers.
Special Intrest Blogs can also have a niche like Coff33a's Blog that, as you would expect, focuses on all things coffee. Now the writer does a VLOG and adds other topics of his interest, but this does not overshadow the quality post on topics for coffee lovers like Coffee's of the world - Nicaraguan Maragogype (the Elephant Bean)
. Coee33a has built up a following of almost 3000 followers and has been a Steemian for a year in March.
General Intrest Blogs
To get followers, you need a hook. For the coffee blogger above, the hook is easy, since it is a shared interest.
Now for general interest bloggers, there has to be another hook to attract followers to come back for a variety of content without knowing in advance the subject of new content.
One way to do this, is to establish the eclectic nature of the blog as its own Brand and find ways to emphasize this Brand Identity.
On of, if not the most successful Steemian in this space is the ADSactly Blog. ADSactly stands for "Autonomous Decentralized Society Acting Cooperatively to Leverage You" With 20,000 followers and the tag line "We Have exactly what you're looking for when you need it MOST!" One of the key things they do to maintain brand identity is to maintain a running series of different topics all starting with the ADSactly name. ADSactly Collectibles, ADSactly World, ADSactly Short Stories, etc.
One of the ways that ADSactly generates such diverse and quality content is by partnering with other Steemians. For example, the recent post ADSactly Travels - Living Big in an Old, Tiny, Renovated Bus Turned Airbnb
enjoyed almost 2000 views and made over 500$. For this post, ADSactly partnered with another Steemian Jean Wandimi. Jean has 343 followers and joined that last October. This kind of partnership got Jean great visibility and promoted her Blog, while providing good content for ADSactly's followers. This kind of creative teamwork is a great idea to long term success.
---
I'm still deciding on my Steemian identity, but I'm tending towards an ecclectic identity that will be fun to post and find content, but will likely require more work in developing a loyal following. But then, are you limited to just one account (hint for future article).
What is your Steemit Brand going to be, and what content to you want to feature, and why? Let us know in the comments!
---
Until next time my friends,
If you can Dream it, you can Steem it.
Please add any questions, comments, or other ideas below, I would love to hear from you.
Also, Your Up-votes are always appreciated if you appreciate the work! First comment gets an upvote as well.