Since the beginning of SteemSports I didn't like this idea. Design of whole game is very cleaver, but imagination just told me, that this might be a beginning of new, very dangerous trend.
SteemSport is voluntary game on open blockchain - Steem
If you have SteemPower, you have every right to decide what you can do with your voting power. If you prefer to buy more Steem, to vote for something what in others opinion will not benefit whole platform, you can literately do that. That is your right, because this is an open platform.
Steemit is a company, which needs to follow certain rules
When Steemit was hacked, @ned needed to make one very important phone call and report what happen to proper authorities - FBI. Why is that? Because right now Steemit has a headquarter in USA, so they need to follow the rules of this country.
There are other rules which Steemit has to follow, like... they need to pay their employees, and to do so, they actually need to think about their business. As a company, they should have a clear goal and vision, what Steemit actually is, and how it will grow.
What is the vision for Steemit?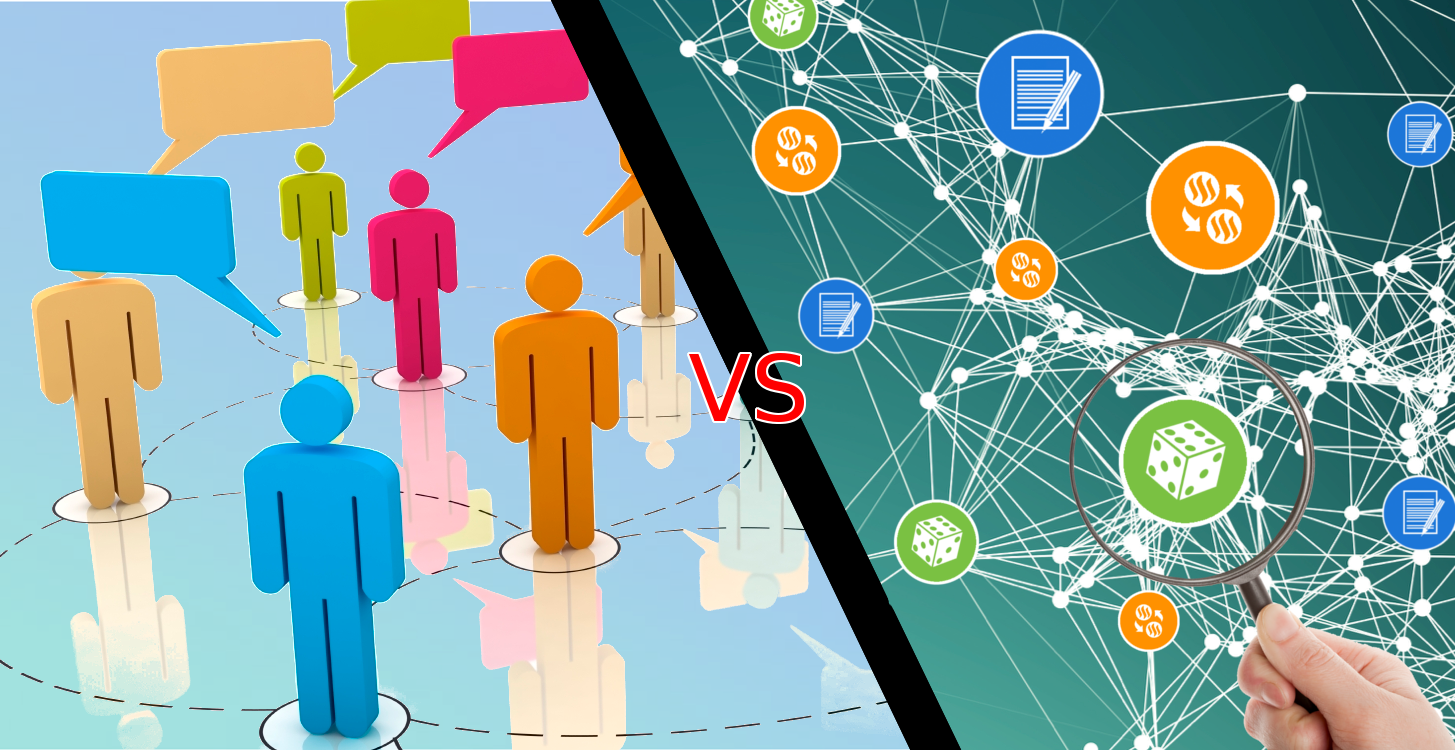 There is no possibility of creating ideal product. You cannot fulfill all needs of your customer. If you want to have successful business, you need to focus on your goal. So I am asking... what is a goal for Steemit?
Do you think Steemit suppose to have goal to become best blogging and discussion platform? Or maybe you think, that Steemit suppose to best generic browser of any content saved in Steem blockchain? The problem with this question is... that there is not god or bad answer. But this is the a question which has to be answered, and the answer has to be acknowledged by community, if we want to turn STEEM into world-wide success.
Steemit as a generic browser of any content saved in Steem blockchain
Probably, if answer would like this... then there is a planty space for anything (what is legal) on Steemit. Then Steemit can be like blockchain.info for bitcoin network, very helpful tool which can show you everything without hiding anything.
If that would happen, bloggers like me probably would like to find place, which would be focused on delivering best user experience for bloggers and readers. Maybe another project build on top of STEEM, like Busy, or maybe yet another service which do not exist yet.
Steemit as best blogging and discussion platform
But if answer would be, that Steemit suppose to the best platform for blogging and discussion, then we should focus only on that.
As @donkeypong wrote in this article, we should introduce content-type, and in my opinion, then we should move certain things which are not directly related with blogging, to different section or different website, like SteemSports.com or maybe more generic one - steemgames.com.
This doesn't mean, that we do not want to support different platforms like steemsports suggested:

This just mean, that the only reasonable way to support other platform is to not undermine own platform in the first place!
Clear VISION, metrics and data
Google has many services. Without clear focus, after they bought YouTube, their Gmail could look like this: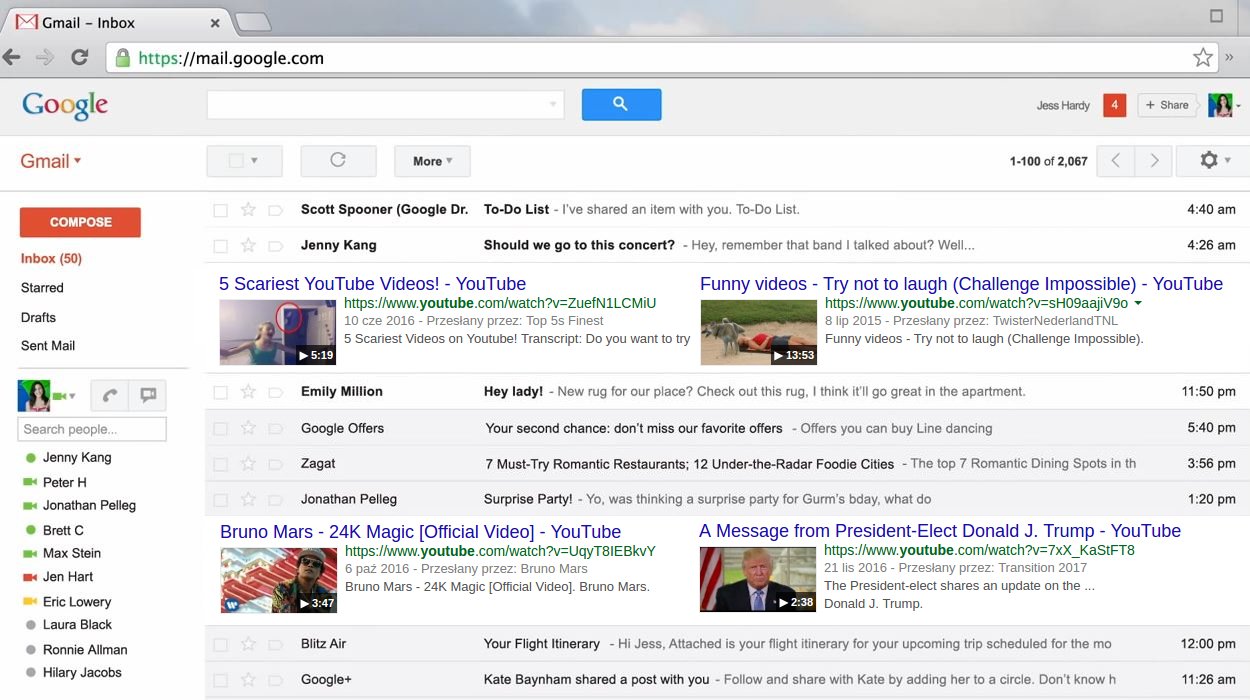 Do you think that would be the smart move? To be honest, without proper data you would never know.
I really recommend you this lecture from Stanford made by people from Y-combinator, from 21m11s you can here about metrics:
IMO, out North Star, our key metric should be how much time people spent on Steemit. Do you think thanks to SteemSports on trending page, this value actually increasing or decreasing? WE SHOULD MEASURE THAT!, without that it is just guessing whether they are good or bad for platform.
Voting was invented to maximize happiness of voters
Our voting system is far from perfect
As I mentioned in video at the begging of this article (which you should watch, if you haven't), I would like to recommend you videos made by CGP Gray about different voting systems. Creating a perfect voting system is really difficult (from social and technical perspective). But right now 75% of people on steemit do not vote for SteemSports even knowing that they would be paid for that. I think most of that people are not happy with current situation.
With system like ours, where users are discouraged to flag/downvote posts, which they think are not good for platform, we will never have true consensus about what is bad for platform. In my opinion, we should think about introducing downvoting as normal way of saying "this is not good for Steemit".
"Rewards for voting" should be revisited
A lot of problems on the platform we have, because a lot of people came to conclusion, that it is better to vote for anything rather than not vote at all. They are casting their votes with different scripts and services, just to make a profit, because they know, that some people are already very popular on the platform and they for sure will gather big amount of votes.
This has nothing in common with high quality curation
If you found good post, then in most cases you upvote it as soon as possible without thinking whether this is profitable for you or not. You are just happy, that you found something what has GREAT VALUE for you, because you have learnt something new or maybe you have been inspired and now you have an idea which is worth much more than few cents.
Good curation do not require incentives, because people which programming passion are looking every day on #programming tags just because they love to do that. This same is happening with every other tag.
Without a need to spend money on voters, there will be resources which could be spend on rewarding comments. Every author will be very happy, that people which are giving him feedback (what is not as easy as voting) can be rewarded even more.
Problems can be born only among people which care about something
So... even if you do not agree with everything what I wrote and said, I really appreciate that you actually spent time reading/watching my thoughts. Steem and Steemit is very young, and I believe, that there is great future ahead of us.
Always PowerUping,
@noisy
---
If you are interested in programming, startups or maybe entrepreneurship, you might want to follow my account. I do not post very often, but when I do... usually they say result is not bad :P