I have finally reached my first 50 followers on Steemit.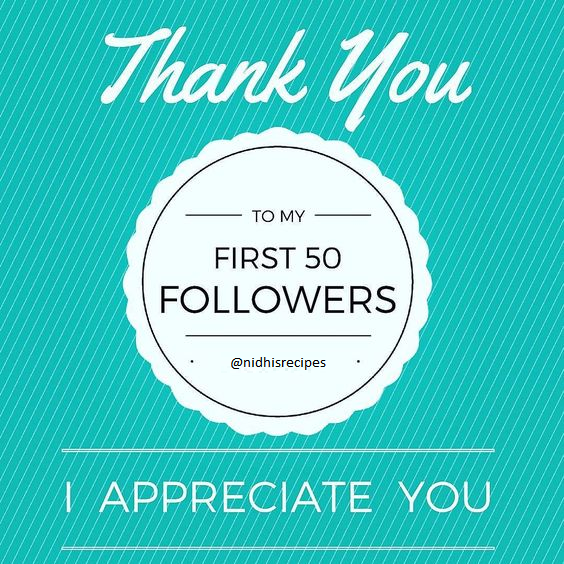 It feels sooo good to be a part of this awesome and helpful community which is growing day by day.
I reached 50+ followers in just 6 days of joining.
Initially it was a bit confusing to know about steem but then I started getting a hang of it.
It is wonderful that you actually get paid for making new content and also friends who help u grow in this large and growing community.
Keep following me for lovely recipes and food.
If you are a foodieee, you will love my blog. Do follow me
I have also started to post on positive thinking which is very important to lead a quality life. Do have a read.
Thanks again for 50+ followers so fast. Soooo much love. Good to see
Thanks:)
DO FOLLOW ME AND UPVOTE/RESTEEM MY POSTS IF U LIKE THEM.
Also check out my previous recipes if you like to have a look.
Tutti Frutti Cookies
Eggless Sponge Cake
For posts on positivity and positive thinking too, have a look at my post