Hello Steemians!
Hope all are having fun here.
Today I am going to post my 2nd recipe. I feel so good to be a part of this community.
I will be sharing the recipe of an EGGLESS Sponge Cake.
Cakes generally use eggs for the purpose of binding. But here, we will not use egg.
So, this is an amazing recipe for people who do not eat egg. Now, you have a simple recipe to satisfy your sweet tooth :)
Here we go!!!! Hope you all like it :)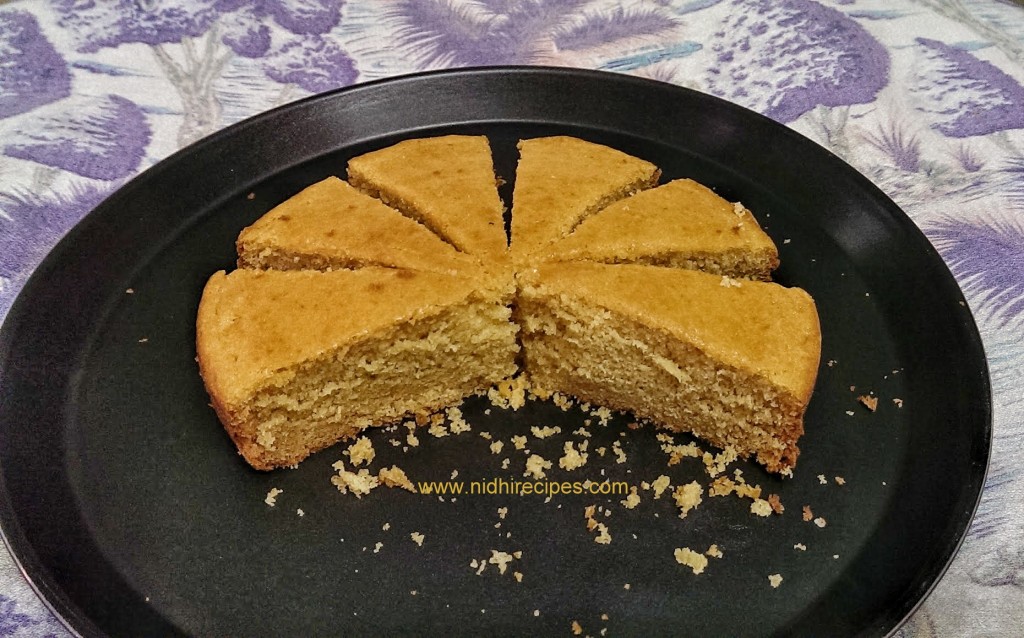 Video:
NOTE: Maida = All purpose flour
Ingredients
Condensed Milk – 200 gms
Maida – 130 gms
Baking Powder – 1 tsp
Baking Soda – ½ tsp
Melted Butter – 60 gms
Vanilla Essence – ¾ tsp
Water – 150 ml
Custard Powder – 1 tbsp
Method
Preheat the oven at 180°C.
Grease and dust the baking dish.
Sieve maida with baking powder and baking soda thrice.
Mix the flour mixture, condensed milk, melted butter, custard powder, essence and luke warm water and beat well.
Pour the mixture into a greased and dusted baking dish.
Bake in the oven at 180°C for 25-30 minutes.
The cake is ready when it leaves the sides of the tin and is spongy to touch.
When ready, take out from the oven and leave for 4-5 minutes. Invert the baking dish over a wire mesh and tap to remove.
Your yummy eggless sponge cake is ready to eat.
It feels awesome with Vanilla Ice Cream. Do try it :)
UPVOTE/FOLLOW/RESTEEM FOR MORE SUCH AWESOME RECIPES AND BE UP TO DATE WITH MY BLOG.