Hello Steemians,
I have noticed that they are so many abandoned or inactive accounts on steemit.
I believe steemit is a wonderful platform that has a great future.
Many joined the platform with a lot of passion and zeal, then after awhile they stop posting.
At first I thought they were only accounts that were not making money that were going inactive, but I am noticing more and more even whale accounts that have been abandoned.
In this article, I am not trying to give the reason why, I am only trying to create awareness to this phenomena.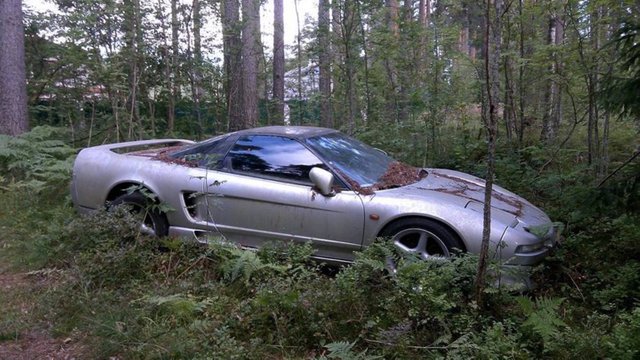 PictureSource
The accounts that are not making any money we can understand or we think we do.
But now when we see a car like this in the middle of nowhere, we begin to wonder, what could have caused the owner to abandon such a magnificent piece of technology?
How did it get to be like this?
Where is the owner?
Why such waste?
Oh the things i could do with a car like that.
There are many steemit account that are like the car above.
Enormous value abandoned.
The question remains;
WHY?
Their friends, we need to have an idea, because it will be supid for us to work so hard in developing our accounts only to abandon them like this someday soon. What's causing this strange phenomenon? Can the ownera be heed?
What kind of help can we offer?
What about the minnow accounts that never made even $1 despite having posted many articles in the hope of being paid some nice author rewards but got disappointed and left.
I may be getting all this wrong.
You may have some light, you can share on this matter please do in the comments below.
Do you personally know of any steamians who have abandoned their accounts? Do you kmow why?
Someone please say something, any thing you know about this can help the entire blockchain.
I will be checking the comments below this post hoping to find anything on this subject matter.
Thanks for your loyalty to my channel and your comforting support always.