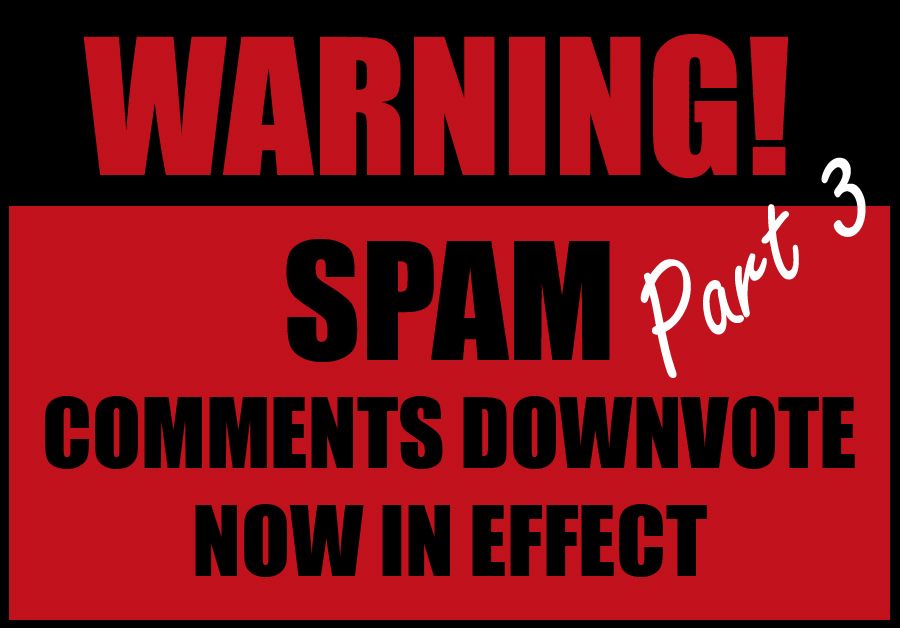 ---
---
Hello Steemit Friends,
this is an UPDATE to my crusade against SPAMMERS.
In the last days I gathered many good advice and feedback on this project and things are therefore taking on a slightly more concrete form.
I would like to say thank you to @vimukthi, @littleboy , @costanza and @willymac for for their advise which allowed me to refine my anti-spam message and made it less disturbing in author's posts.
---
At this early stage i'll hit only comments who asks vote for vote or follow for follow.
I don't have enough SP to flag all kinds of SPAM comments, so i should prioritize.. but my intention is to flag all kind of SPAM as soon as possible, although this will entail an increase in SP by my own funds waiting and hoping in some SP delegation or donation. That will definitely speed up the process.
In reply to this post you will found a comment with my new anti-spam message: i hope you will give me your feedbak or advice on it. There isn't a working link for "flagging criteria an info" because i wil write a new post with all the info.
---
Please feel free to resteem this post to help me in this uphill battle.