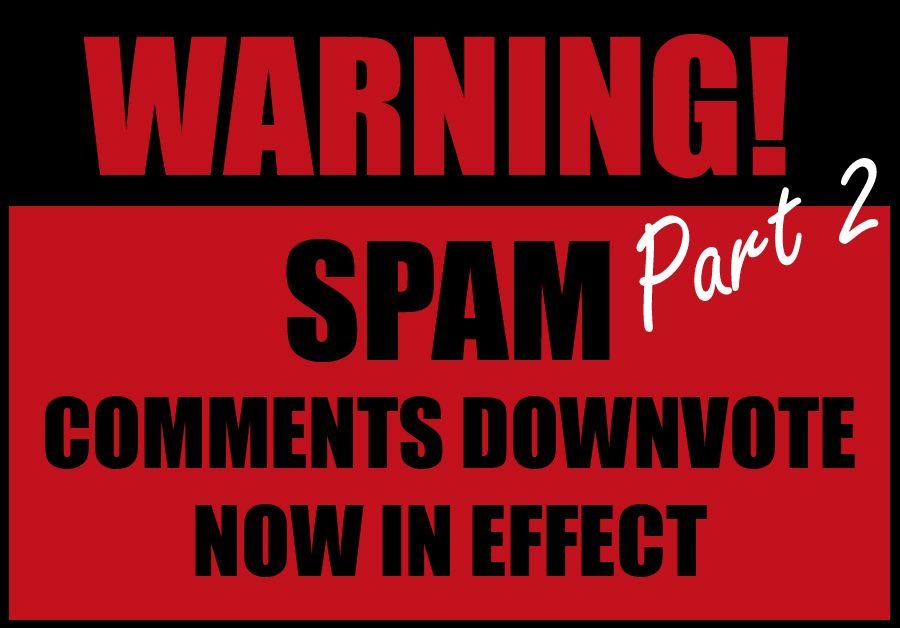 ---
---
Hello Steemit Friends,
this is an UPDATE to my crusade against SPAMMERS.
In this last two weeks, i've downvoted at least 200 comments and that gave me the chance to exchange views with several authors here in Steemit and in steemit chat about the scourge of spammers and trolls who comment the majority of posts in Steemit.
The general feeling is positive, authors had words of appreciation for my initiative.
Yesterday i worked hard to create a new banner and a new message to find the proverbial golden mean between those who want redeem spammers with positive words and the ones who want repressive measures against them.

I think I've found the good compromise.. appreciations comments are proof of this:
---

---
Thanks to @fbslo old tip, I also started to report spammers to @steemcleaners in order to increase the level of cleanliness of steemit community.
I think I might be on track.. but there remains the problem of voting power that fall down too fast when I downvoted spammers.. the need for some delegation of SP or donation remains unresolved.
I hope that my hard work attract attention of some whale... their help would be the panacea to best to develop my project.
Please fell free to resteem this post to help me in this uphill battle.
---
---