Random Thoughts.......
Okay.... Not so Random ..... LOL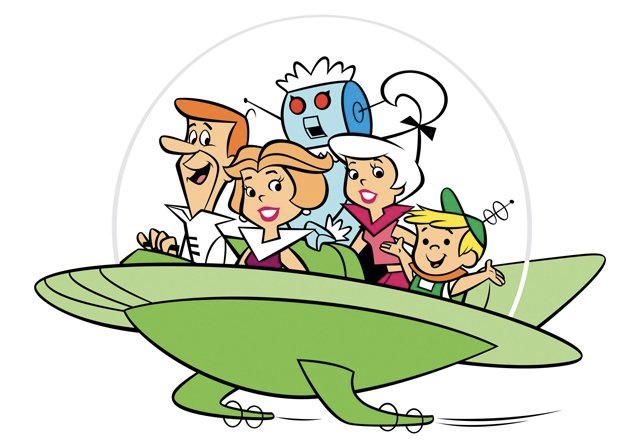 As a kid I use to watch the cartoon series the Jetson and the movie Fifth Element and picture what the world will be like in the twenty first century. Imagining flying cars and super advance technology that you can finds in many of the movie in the science fiction genres. Some of these imaginary items in the movie have come true, such as the hover board by Lexus, hologram that projected Tupac, space tourism, and Laser weapons by the US military. Now, despite all the advancement our technology sector have been relatively stagnated. Our society went through several advancement since the 1850 in a rapid rate, we invented automobile, electricity, computer and so forth. We went through industrial revolution and information revolution. However, the last few years these advancement have been moving at a slower and slower pace. Instead of creating something new, we have just improve or tweak on whats already existing. Perhaps is fear of failure, but perhaps is big corporation fear of profit loss. My dream of future of 2017 when I was 9 years old have never came true. We don't have flying cars. We don't have Robot butler. But I don't believe all hopes are lost. It seems that the pace are picking up since the 2008 economy crash, some people are letting their creative idea flow to create a better future. We have blockchain, which is aim to change the entire financial and business environment, we have Elon Musk who has been working on several environmental friend invention that aim to save the earth, we all sorts of platform for people to express their idea to improve the futures.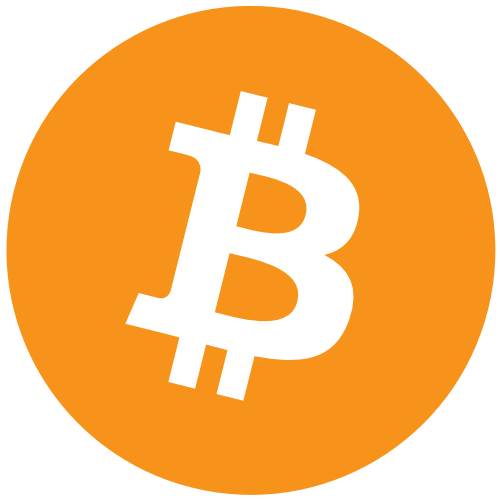 There are several positive invention and advance in the 2010's despite not having a flying car or teleportation device. One of which that had been near and dear for many of the steemer are the Block Chain Technology. The idea behind this technology came out after the 2008 financial recession, it was a idea bore out of the frustration towards the big banks. They caused the recession yet they got bail using tax payers money, while the rest suffered. Granted that if these big bank collapse we might be heading into a depression instead of recession, that being said the big bank continue on as if nothing has happened. The interesting fact about Blockchain is that even thought it is originally created for banking, it has been spread out to different industry, Music, Video and health care. All this shows the versatility of the technology. However, one thing I am a little bit concern about was the market manipulation of crypto trading will cause some negative association towards this technology. But i do see a lot of bright side to it and in the future we wont be carrying fiat money anymore we will be using what every cryptocurrency is the most dominate.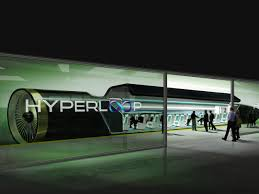 Another invention that I am most excited about is the Hyper loop by Tesla creator Elon Musk. This technology was initially release to the public to see if anyone was to take the project, after a year of non-taker Elon Musk decided to do it himself. The Hyper Loop is a technology that uses vacuum to allow carts inside to travel at an extremely high speed, it will significantly shorten the time need to travel around United States and at a cheaper and more economical cost than air planes. I believe the first test was done early this year and the first route will be from LA to SF in 30 minutes. Musk is also responsible for several of other improvement such as Space X and the monstrous solar panel field near Las Vegas. Elon Musk is the modern day version of his role model Nicolas Tesla and him and he's gang of Paypal Mafias are in the background of some of the most successful start up in our generation.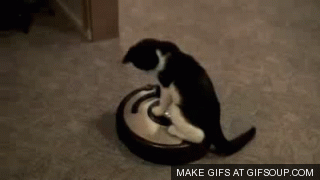 Although We might not have flying cars and robot butler yet like Jetson, but we do have a robot vacuum haha. All jokes aside, I see our future as a block chain driven society with hyper loop similar to those in the Jetsons and space travel in the next 10 years. The space travel part might sound impossible but I believe Elon Musk are already planning to travel to the red planet (MARS). I see that in the future we will be working from home via VR and doing everything via VR. Shopping in VR and have the item deliver to you by drones, communicating across the globe or the planet via VR. It might sound like science fiction but I do believe this could be very possible.
If you like my article please show support by upvoting and resteem it. Click follow if you want more of these type of articles :)
Share your thoughts on the comment section below
Donation are welcome
BTC: 1MomesDktwjGJNE332q2d8nQebeg9MQTg2
ETH: 0x2d964820521dAeCDE98AAf85E4170cC71F19e565
LTC: LWa3Gs2ZcYBHnnNfV7u6WBnbe4k5u1V9hy