However it was premised, any new person who joins steemit and follows events for a day or two, and whose attention is drawn to the ideal and concept of the Reputation score, and compares it with the steemit reality of today, will with good reason conclude that we are a community of jokers and time wasters.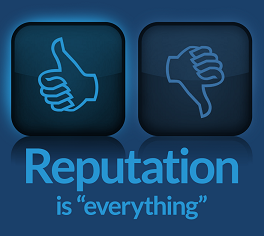 A person's reputation is the estimate in which he or she is held by the public in the place where he or she is known. It encapsulates that public's collective opinion of him or her, established over time.
That is how I understand reputation in everyday life. It is how any decent person I dare say, understands it to be even on steemit.

Thus a high reputation score means you are held in high esteem and honor, respected and loved by the community. A low reputation score on the other hand means you are abhorred and a suspect member of the community. Should yours drop to negatives so much that your works are all grayed out, and you cannot even influence the community anymore in terms of up votes and downvotes, then you are basically an outcast.

If I am right, that is the ideal on which the Steemit reputation score was premised on. Two roles, to be specific - in @arcange's words in last year's post - one, as an indicator that shows how 'trusted or appreciated by the community' you are; and two, as a tool that prevents users with low reputation to harm others.

Overall, it is the way the steemit community measures the value you have brought, how it approves of it. When you just join, you begin with a reputation score of 25. Henceforth, it will increase or decrease depending on your actions and the response of the community.

But is this the case? My experience of the last weeks has left me questioning the functionality of the Steemit Reputation Algorithm in such a manner, in my opinion, as makes the Reputation some sort of a joke!

What am I saying? In black and white, I think, no – I know, that the Reputation Algorithm is shit. It is being gamed.

Take a look at the Reputation ranking so far. You can check it out on http://steemocean.com/reputation. The account with the highest reputation is @haejin at 80. I dont know which one is the lowest as only 1000 top accounts are reflected there, but the lowest i so far know of is @wang at Reputation -16 and lately @berniesanders at -11


My interest is in regard to the high reputations. Are @haejin, @steemsports and @knozaki2015 the most esteemed members of the steemit community? Regarding the highest Reputation holder specifically, namely @haejin, Is he the most honored, most trusted, most respected, loved member? Yes or no, it doesn't matter, as any opinion to that end is really subjective. But we can all agree that he is arguably the most controversial name you will hear on steemit, and i am picking him out because of this.

Whether or not he deserves the controversy, is a gray area i am not interested in, but the black- and-white area we can all agree on is that to hold the highest reputation on steemit means that you are free of any dirt. In a sense it means you are its accredited flag bearer, the exemplar of its practice, values and norms and morals. Can that be said of @haejin? The controversy, like I said - deserved or underserved - means that @haejin is not this.

How did @haejin achieve the highest reputation? Is his reputation an indicator of the overall steemit public opinion of him? If not, how come he now stands tall above the rest of us?

What is conspicuously observable about the @haejin situation is how he achieved it. The fact I will unrepentantly say, and which is not a castigation of @haejin, but rather an observation of how well he identified and exploited a loop hole in the Reputation algorithm, is that @haejin's reputation is a creation of one whale account, namely, @ranchorelaxo. Those who follow the @haejin controversy know this all too well.

That brings me to the first fix steemit.inc needs to make not because of @haejin as there are so many out there who would gladly do what he is doing if they had the resources, but rather because it is the right thing to do if we are improve steemit as a platform.

Here is my suggestion, which you are free to modify as you like: Tweak the algorithm to include among others, the following parameters
Collective opinion.


This would mean that your reputation score only increases or decreases depending on how many members of the 'steemit public' upvote or down vote you respectively. This is good for everyone.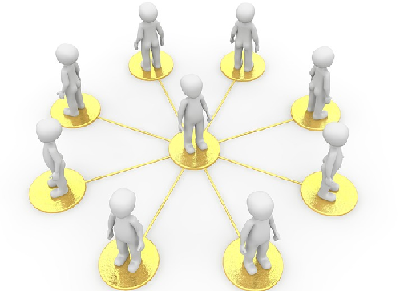 It would trim down the power of the individual and encourage and promote the power of the collective.

What this means is that one pissed off whale does not witch-hunt and flag you to negatives! My bet is that @wang and @berniesanders were flagged that low not by the majority steemit membership (to whom i suggest this power should be vested), but by an individual or a few.

Any such flagging (which i doubt would go that far) would instead require that any such aggrieved/concerned individual must solicit or convince the large whale community of the necessity to flag you.

This would promote a sense of collective responsibility from members of the steemit community, promote lobbying, ensure that out of the many heads involved, reason can be argued to prevail, and eliminate unjustified flagging. Of course by the time 100 or so whales find it fit to combine and flag you away, then it only means that you deserve it.

The game-trick therefore of having an alt account with high reward shares for upvoting and lifting the reputation of your second reward minting account would be nullified.
Time based index


As it is, you can pirouette and shoot your reputation from the default 25 to 70+ in 24 hours. All you have to do is pay a bot with a high reputation and/or with, a high reward share. Bots of course are hardly the 'steemit public' and if they get to influence the reputation of members, then there is a problem.
The easiest and quickest solution would be to say, get rid of bots. But you and I know that is impractical. Bid bots come with some investment advantages steemit requires. And then of course, even in our day to day life, we are increasingly having to live and deal with robots, so we can't really say we get rid of them, rather we have to see ways in which to make sure we humans retain the prerogative, especially over moral and ethical matters that require 'thinking' and 'conscience' such as the Reputation.
And then of course, even if we could get rid of bots, one could still be able to use the backroom favor of whale 'friends'.
So what is the solution? The first way to resolve this loophole, for me, is to make the Reputation score a time-based index. What this means is that besides the requirement to be upvoted by a collective majority, your reputation should in part depend on how long you have been consistently upvoted/downvoted. That way, by the time your reputtaion plunges to negatives, it means you really deserve it just as it means the same, by the time it climbs to 80's.
It would also be advantageous in that, you need to pay bots (unprofitably I might say, and therefore discouragingly) for months to lift your reputation.
and then of course, it would cut out the reputation an indicator of how long you have been a member of the platform, which is for me what it should partly reflect!
Conclusion


In his post two years ago, @dantheman observed that
This score (Reputation score) is a simple algorithm that could be changed at any time and will be tweaked. If there are problems with it or if it starts to be gamed, then we will fix it.
There is no question that The Reputation score is being gamed. For me there is No question that we need to urgently fix it. And whoever it concerns better do so!