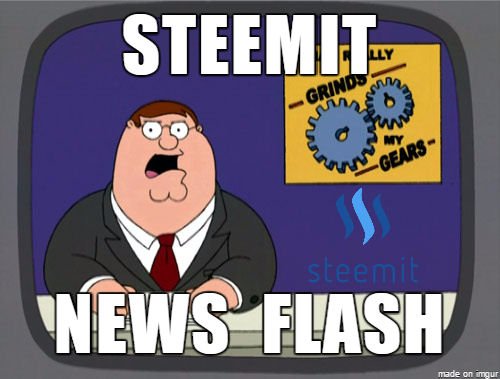 11 / 14 / 2016 - 11:25 AM EST STEEMIT NEWS FLASH :
STEEM not invested in SteemPower henceforth referred to as : LIQUID STEEM
Liquid Steem at all time highs today .
The total Liquid Steem soared today per my records to a record 17,494,784 total Liquid Steem . ( see chart # 1 )
We also see the increase per day per my records in Liquid Steem today of 1,084,179 . ( see chart # 2 )
CHART # 1
BLUE COLUMN : TOTAL Liquid STEEM
RED LINE : Steem Price


.
CHART # 2
LIQUID STEEM INCREASE / DECREASE PER DAY


.
This post is being paid with 100% STEEM POWER ! ! ! ! !
I got this 100% POWER UP logo from @stephen.king989
DISCLAIMER : This content is for informational, educational and research purposes only.
Please get the advice of a competent financial advisor before investing your money in any financial instrument.
It is strongly recommend that you consult with a licensed financial professional before using any information provided here at STEEMIT NEWS FLASH . Any market data or news commentary used here is for illustrative and informational purposes only.
Please voice your opinions in the comments below.
If you find any of this information useful to you. Please upvote and follow. THANK YOU