Steemit Account Veiled Theft Warning - Test Your Master Key Login ASAP
Suddenly my Private Master Key is not valid for login - you should check yours ASAP as well.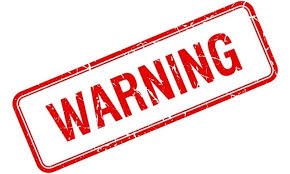 Are you seeing 'Transaction Broadcast Error"? Or RCP Error?? I just realized that when my Steemit account was "heisted" some time ago, then thankfully "recovered" (?)....it was not the end of the misery. I attempted to Power Up recently, as I always used to, and have determined that I am ONLY able to login in to Steemit via my 'Private Posting Key" - this means all I can do on Steemit is:
Publish a post or comment
Edit a post or comment
Upvote or downvote
Resteem content
Follow people
Mute accounts
==========================
Pretty worthless as I am unable to reveal any of my other keys - so I cannot Power Up or ever redeem any value. In fact, I cannot even change my own profile info or background.
==========================
I have my (worthless) master private key but any attempt to login with that one is rejected as invalid. That means it remains heisted. So I will continually post this message to warn all and be sure you confirm login ability with your master key on file. I have searched for help and reached out on all channels of Discord to no avail.
Since I cannot delete my account and completely throw in the towel on this platform all I can do is post this warning. I ask that no contributions of STEEM be made here as they will ultimately be ~snaked~ by whoever has full access to it.
(I have disabled all auto vote selections completely and apologize that I will no longer be able to support the great content I have enjoyed via the Steemit platform going forward as a result of this ~crypto~glitch~).
Sincerely,