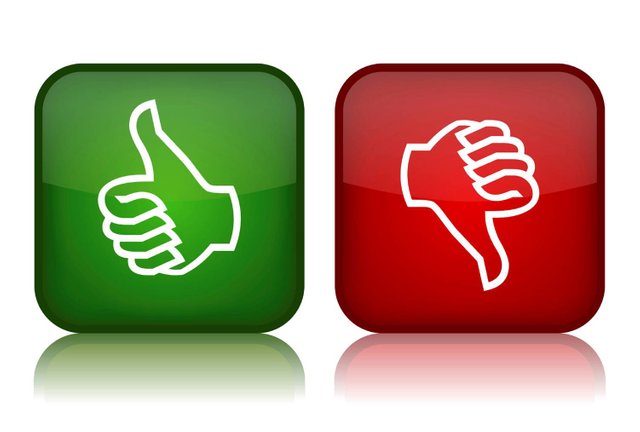 I just logged on steemit a few minutes ago and noticed these numbers, I had no idea where to look until I finally decided to check the profile of @dantheman for the latest update.
Here is the reputation system explained by @dantheman https://steemit.com/steemit/@dantheman/brief-update-on-reputation-score
This reputation system was needed to prevent abusive behavior within the community and I simply love it.
I have a suggestion to add to the algorithm of this new reputation system
Those with Lower reputation then you, cannot affect your earnings with their steempower.
OR
If they can, their steempower need to have the same effect as the power of the reputation they have.
What I mean here is just like @dantheman said level 6 is 10X stronger then level 5.
For a level 5 to downvote a level 6 , It would have the effect of his steempower divided by 10.
For a level 5 to downvote a level 7 = Steempower/100
and on and on
But the contrary would not work
A level 6 will not have the 10X leverage against a level 5 or the 100X against a level 4
Why I think this is essential?
If we are to make this reputation system a good one , we cannot allow steemers that are mad because they have been downvoted for legitimate reasons to just start going berserk on everyone that have downvoted them at once and destroy any earnings they receive from a post. I have seen whales capable of taking away hundreds of $ in earnings in a single downvote and as much as I understand the power of a whale, I believe anyone with a lower reputation should not be allowed to affect your earning while downvoting you.
If they wish to grow high enough and gain the required reputation "power" to regulate " illegitimate posts" They will have to work it out with the community by following the rules that higher reputation levels have done since the very start.
Edit:
I had another suggestion which I completely forgot while writing my first one.
The reputation system level could also affect the curation reward when it comes to upvoting.
Let's say I am level 6 and there are members also upvoting the same post and they are level 5.
Their steempower when it comes to the curation reward would only be worth a certain % depending on the level of the poster.
If the poster is level 6 and I am level 6 or more , my curation reward remain still but will have a bigger share in the loot since a bunch of level 5 and 4 are in it with me.
I Personally believe more in the first suggestion then the 2nd one , since the 2nd one might lead to inequality. But these are just suggestions that could be used to inspire a more equal system.
Let me know what you think!