How to invest into steem power and how to buy steem
Hey my friends and minnows!
Steemit is a wonderful place where you can share your thoughts and ideas through blogs. You can build your personality and internet fame through gathering followers and building communities. Or you can post random stuff you stumble upon on the internet thats worth sharing. ;)
But it is also a place where you can invest your money to make it grow. Through the power of cryptocurrencies and trading, its possible to get actual money out of the system (although it is much more profitable to just keep everything as steem power because of the interest they are paying).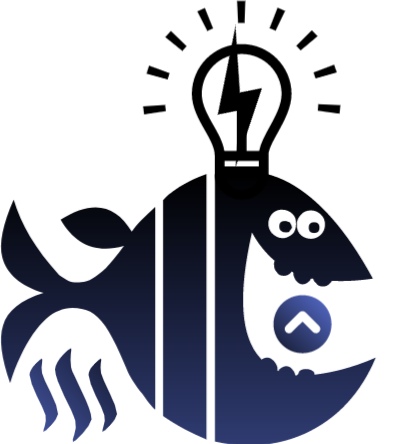 So talking about investing, you might have noticed that in the last couple of days, some of my posts have gotten a lot more upvotes. Thats because three days ago I got involved with a new service called
@minnowPowerUp
. It is an upvote bot that draws its power from delegated steem. They call it Powering Up Smart.
The idea is quite good, by leasing steem power, you can earn more from upvotes than the money you put in (its calculated to be 30% more by the end of 29 days). And they do everything for you. You just send in some steem (minimum 4 per share) and the bot will start to give you daily upvotes. They also have some free steem power for the first 28 days and promise to only do 100% power up posts with all the proceedings going straight into the total pool (thus increasing your payouts).
In two days I have received daily upvotes in total for over $1 per day. That is quite an improvement for a minnow like me (it used to be around 10 cents per day before that). I'm really happy with the results as due to the increase in my posts payout worth, I have also gotten more visibility for them - the more your post is worth, the higher it is in various lists on steemit.
So check out their introductory post that explains all the inner workings of @MinnowPowerUp in much more detail than I ever could:
https://steemit.com/steemit/@minnowpowerup/introducing-minnowpowerup-learn-how-to-power-up-the-smart-way

So as @minnowpowerup only takes STEEM for their subscription, I have seen people asking on how to buy STEEM. Right now the buy button that takes you to blocktrades page is not trading steem for steem dollars. But usually you have leftover SBD from your post rewards and want to trade them for steem to get that sweet steem power.
So right now, there are two options for trading STEEM for SBD:
Use an outside exchange to get steem
Use the steemit marketplace for trading between steem and SBD
To use an outside exchange you can check out this great guide on how to transfer steem from bittrex (or other exchanges).
But today I wanted to show you how to use the steemit own marketplace to quickly buy steem for yourself. First of all, just go to your wallet and click on the STEEM number. A dropdown menu opens and from there you can go to the marketplace like shown here:

The marketplace window shows you the current buy and sell orders on the market. This price is constantly shifting, so if you wait for the right moment, you might even get some cheaper steem. But if you are inpatient like me, you want to just click on the highest sell order. This will atomatically put that steem price on the upper-left price slot. Now all you have to do is fill in the amount of steem you need and press "BUY STEEM".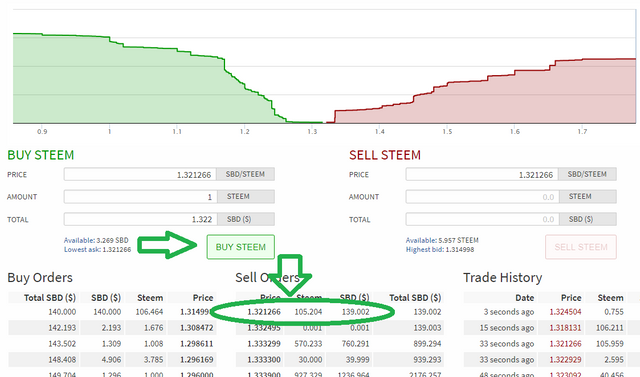 If your price was the same as the higest sell order, then you will get the steem instantly into your wallet. And there you have it. Easy as pie. You can then use this steem instantly to power up and get an equal amount of steem power to give more weight to your upvotes. Or you can use the abovementioned @MinnowPowerUp and receive even more steem power in upvotes.
Hope this post helps some of you to get your posts more seen and receive higher upvotes from the delegated steem power service. Or at least you learned how to quickly buy steem from the marketplace. Peace out!