I feel we need some marketing now so i have decided to do a giveaway on twitter, even if you dont need to win you can still promote it there so more people get aware of STEEM.
Since i know its not easy to make accounts on Steemit i allow entries with memo so people can use exchange accounts - all that matters is that the name is out there.
My tweet with random winner competition is here - https://twitter.com/kingscrownBTC/status/1070134259275444224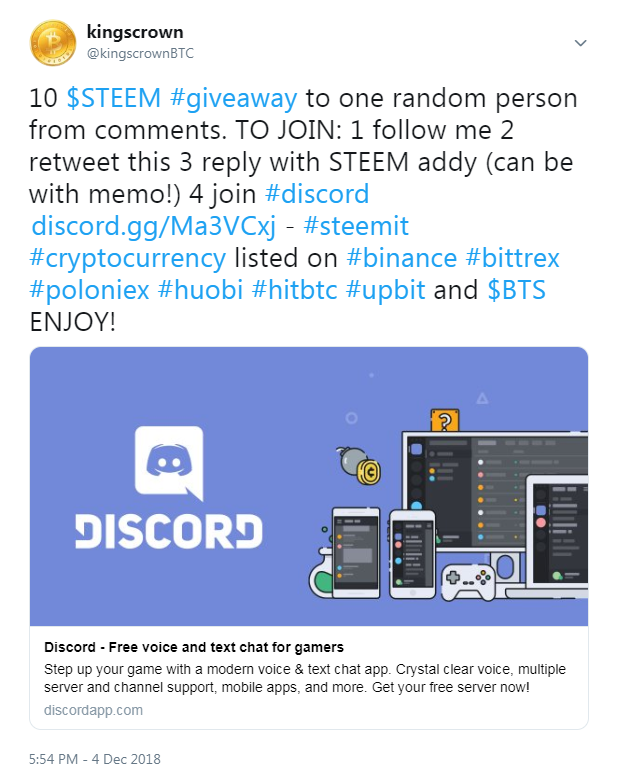 If you are not aware, Twitter is one of top spots for crypto traders as we all like short messages. This is also how i was running my crypto blog since start. I dont like reading long and perfect english stuff, i sometimes prefer one line that gives me good info.
Markets