Background
When i joined steemit, i was led to believe that unless newcomers verify themselves, they won't be regarded as genuine accounts and will not receive any support in terms of upvotes from the majority of community..
Suffice to say that this information could not be more wrong...
Most of the early steemians have never even shown their faces on the blockchain ever and yet they are the ones advocating transparency through "genuine introduce yourself posts" containing your various images while holding signboard of your account name and date of introduction post.
Realistically speaking those people who call you fake on steemit will start calling you "Sir" or "Mam" the moment you come up with a hefty amount of SP in your wallets. 😂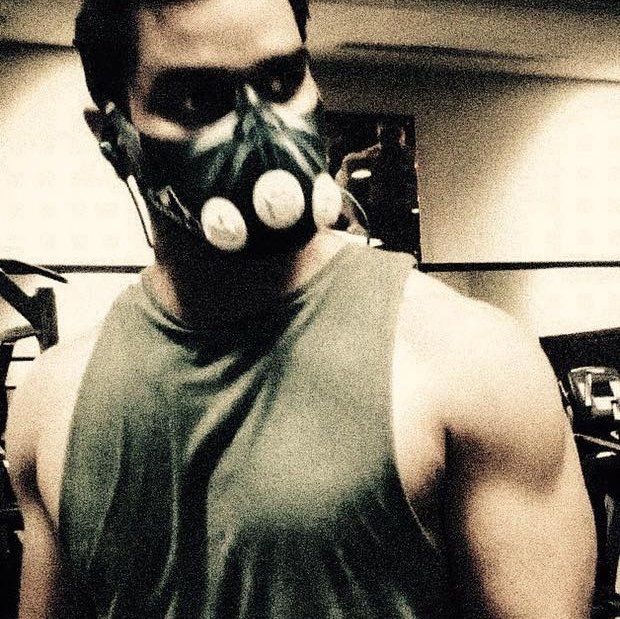 Over the period, the training mask has not only been my gym buddy but also has helped me cover my identity on steemit
Never Ever Put Up Your Images / Videos on Blockchain If You Don't Want To.
Why??
Because this is not facebook where you can delete your entire account and all of your posts and pictures in a jiffy.
After the posts have been paid out, they permanently become part of the blockchain for all times to come and your face will be visible to whoever is looking for you. No matter what you do, you cannot delete that data.
Unacceptability of Cryptos in Some Countries
Just to give an example on how being "identifiable" on steemit can get you in trouble, let me present a scenario.
Cryptocurrencies are yet to accepted in many countries. For now, things are not in black and white but in future if some govt decides to start a crackdown on people using and dealing in cryptos, you will be easily caught if you keep giving out your identity on blockchain like this...
Conclusion
Anonymity is Your Biggest Ally. Never declare yourself on steemit just to satisfy someone's ego who feels threatened by your existence on this platform. I learned this the hard way. You will be known here for your blogs, for your work and for your interaction with community but certainly NOT for your "valid" pictures.
So unless you are comfortable giving out your identities, i suggest you should never do it. BE ANONYMOUS..
Best wishes
JBN
Steem on
kindly do consider to resteem and upvote this post for benefit of others