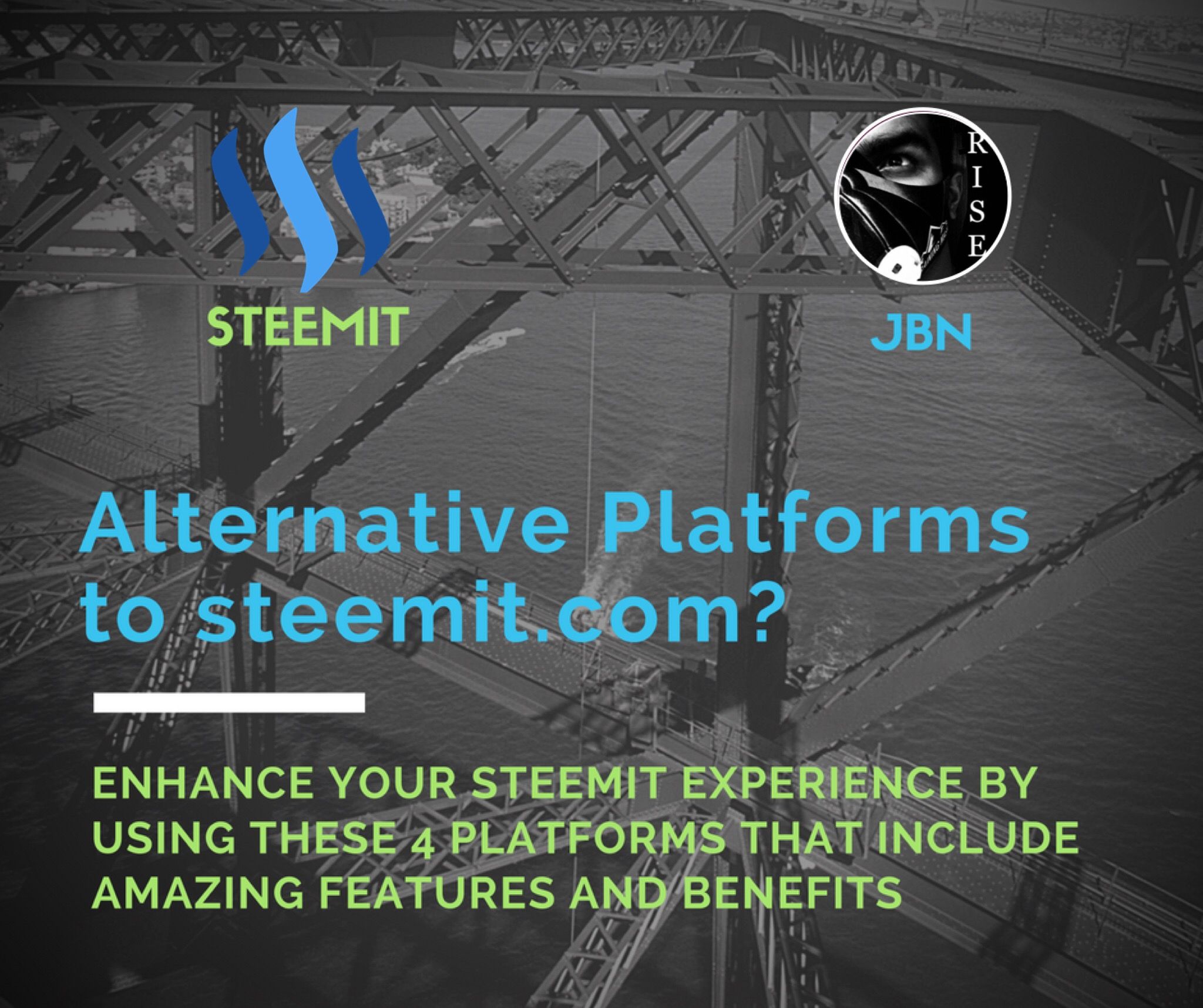 Preface
Steem blockchain is the best thing that ever happened to social media users and bloggers. Steemit main page says "your voice is worth something" and rightly so.
People used to consume countless hours everyday to make guides, helpful tutorials, articles, comparisons and analysis yet their efforts used to go mostly unnoticed and unrewarded until the arrival of steemit.
steemit.com is an excellent website to make full use of steem powered blogging experience. Yet there are third party app / platform creators who always bring something exciting towards the original platform with lots of improvements and worthy additions.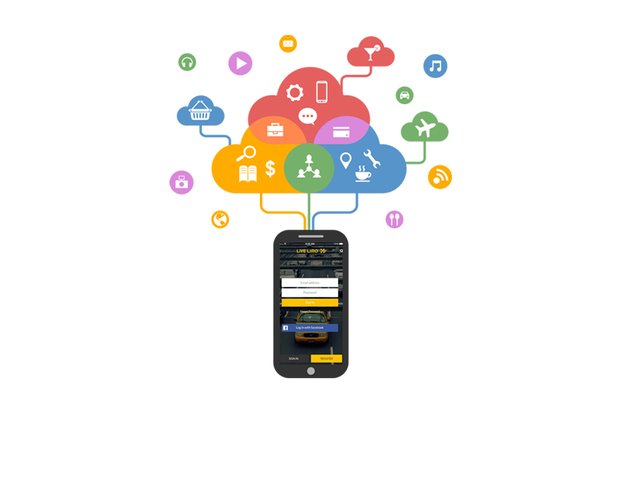 Today, the focus of my post are those steem powered third party platforms that you can use in place of steemit.com. You can use these platforms to enhance your blogging experience on steem blockchain.
---
Third Party Steem Powered Platforms
1. eSteem App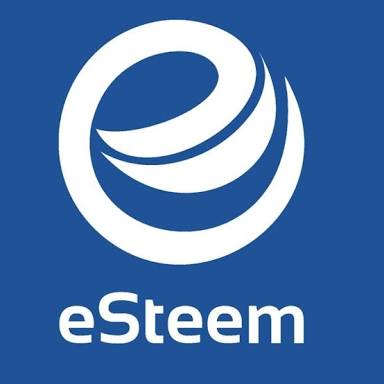 Introduction
This platform tops my list of all other third party platforms. Why? This is an age of smartphones. And even though blogs on steemit are best created using desktops or laptops, yet the use of a smartphone to remain connected to your steemit related activities can never be ruled out.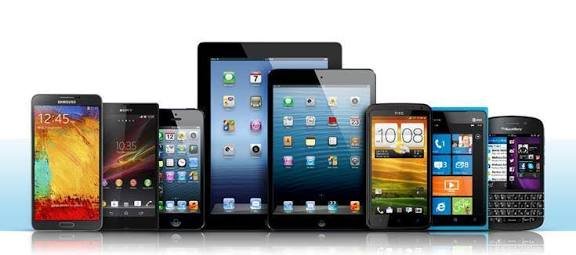 As a matter of fact, many steemians prefer to write their posts, comments and do other steemit related activities from their smartphones / tablets instead of laptops / desktops because these devices are easier to carry, easier to handle and easier to have access to at all times.
It is understood that steemit.com is optimised to be used on smartphones and tablets yet the true experience of steemit can be somewhat limited using the standard browsers on such handheld devices.
So in comes, the brilliantly designed app (for both android and iOS devices) called, eSteem.
eSteem is not just a converted version of steemit.com as a smartphone app. It is way more than that. Truth be told, this is the one stop shop for anyone looking to get the advanced experience of steemit platform through their mobile devices.
eSteem app comes with a beautiful design and a friendly GUI (Graphical User Interface) packed with tons of features that are not available on steemit.com. I will discuss some of these features in brief in following paragraph:-
Salient Features / Benefits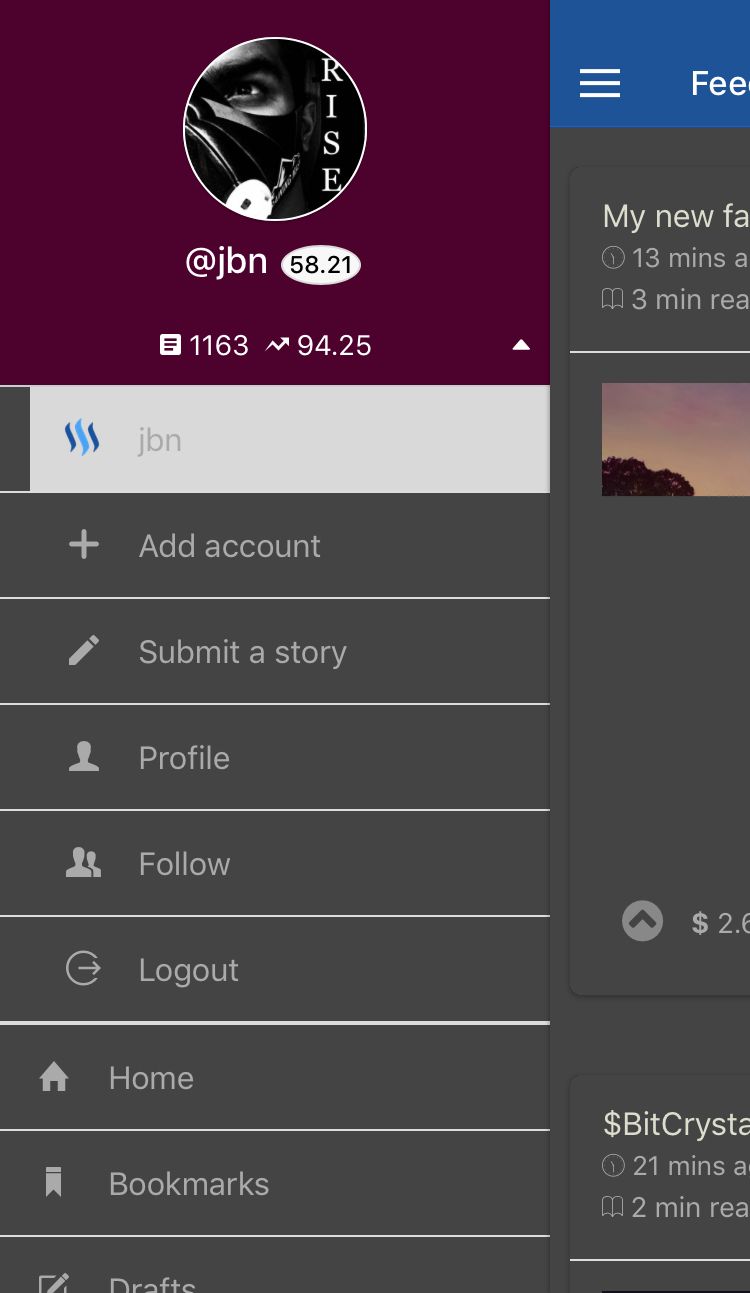 1. More than one account login feature enables you to maintain your other accounts on steemit from the same app.
2. Display of Voting Power Percentage ensures that you always get to keep an eye on your VP meter for better control over your voting habits.
3. Display of Reputation Score Upto 2 Decimal Points enlightens the users about their true reputation score. On the other hand, steemit.com mentions the reputation score as a whole number.
4. Activity Tab enables steemians to see their steemit stats like upvotes, mentions, comments, resteems, leaderboard, achievements etc. from few taps on their screens.
5. Drafts feature ensures that you never lose your work / blog that you have been creating for sometime since all of your work can be saved as drafts right on the app
6. Enhanced Security in eSteem App ensures that your steemit keys never leave the app and will always be stored locally on your devices. If you are unsure about what steemit keys are and how to use them, you are most welcome to follow my guide on subject here.
7. Free Upvote from @esteemapp : This is by far the greatest of incentives to use eSteem App. When you make post through this app, you will receive a nice free upvote from @esteemapp account. Of course the amount of votes per day is limited but this is a huge boost for minnows who are looking for some visibility on their blogs.
eSteem App is packed with a lot of great features and in the interest of keeping this post to adequate amount of words, i would request the readers to read a rather detailed guide on eSteem App created by @ilyastarar. This guide includes all the features that this amazing app has to offer.
How to Use
eSteem App is easy to use and easy to install. Just move over to App Store or Google Play Store (with respect to your device) and download eSteem App.
Like i have mentioned before, a fellow steemian @ilyastarar has written a detailed guide on how to use eSteem App in which he has discussed all the "how to" part along with all the features of the app duly supported by visual aids. You can check out his eSteem Guide here.
Credits
eSteem App is created & managed by a wonderful steemian @good-karma, who also happens to be a witness of steem blockchain.
Feel free to vote for him as a witness. He has done some tremendous work for the blockchain. If you don't know what witnesses are or how to vote for them, follow my extensive guide on the subject here.
---
2. Busy.org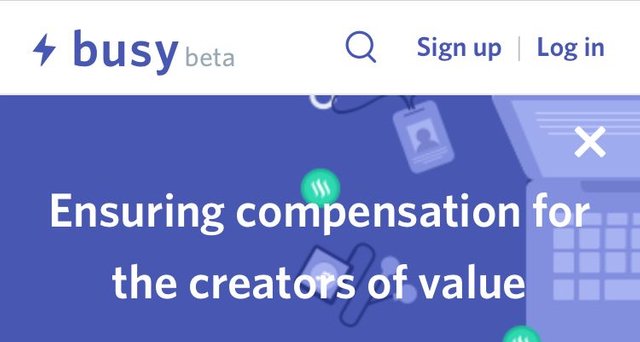 Introduction
busy.org is another useful platform that can be used in lieu of steemit.com. This platform provides a rather familiar interface for those who are migrating from facebook and other mainstream social media websites. busy.org is highly popular even amongst many whales and experienced steemians.
The main purpose of building busy.org was to provide a simplified version of steemit with more emphasis on interaction amongst users. It is amazing how a blogging website powered by steem blockchain can be dynamically modified to provide a different interface that users love and adore.
Salient Features / Benefits
Without further ado, here are some of the salient features of the busy.org platform:-
1. Friendly User Interface: This has to be the greatest feature of this platform. It is not an easy task to incorporate steemit model into something that looks a lot like a mainstream social media website. The platform intelligently uses standard social media buttons of "like", "share" and "comment" instead of stock visuals of "upvote", "resteem" and "comment" respectively. Here is an illustration of this feature:-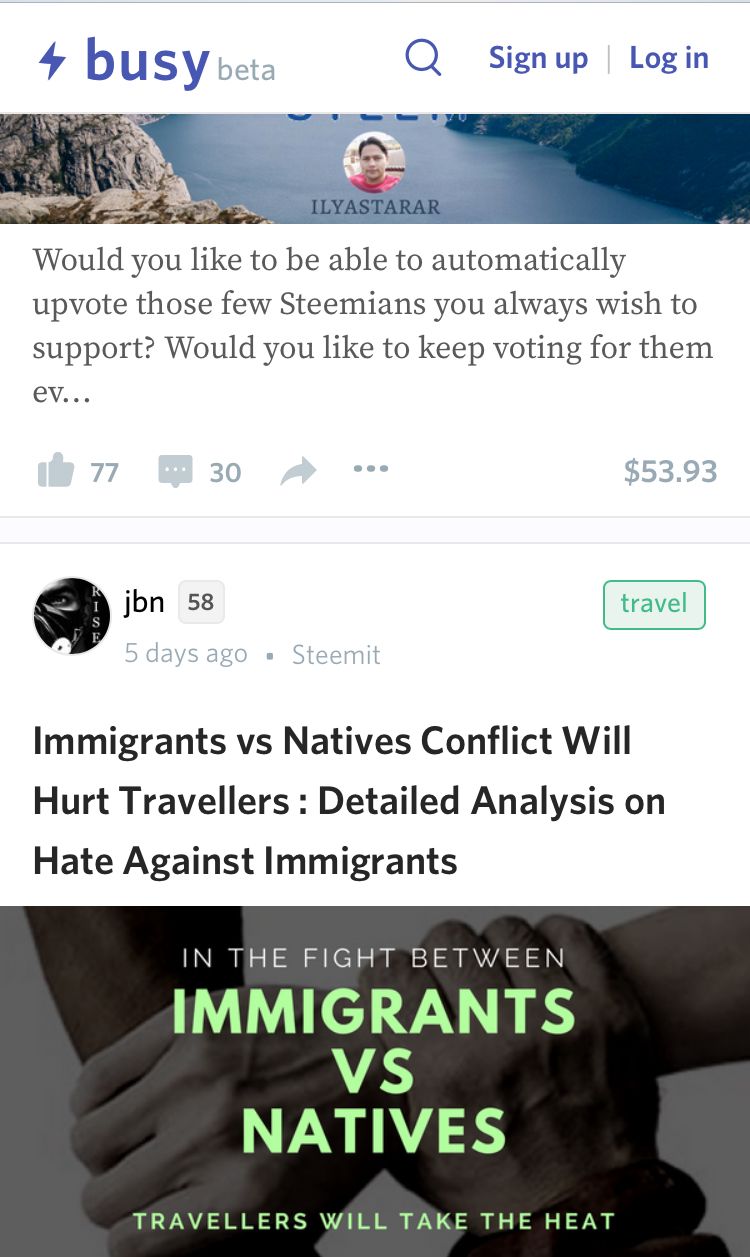 2. Great Busy Bot Upvote : Just like eSteem App, if you use busy.org to post on steemit, you will get a nice upvote from busy bot (1 vote per day). All you have to do is include a tag #busy as one of 5 tags on your post.
The busy bot vote is not a constant vote and heavily depends on the combined SP of your followers. The better the quality of followers in terms of SP, the bigger upvote you will get from busy.. Amazing...Right?
3. Activity Button on busy.org shows your steemit activity log much like any social media website. It contains all the actions that you perform on busy.org like voting, comment etc..
4. Voting Power Adjustment has been made super easy to operate with a beautiful interactive slider interface.
5. Tons of Other Features like clickable photos, exact date of joining the platform along with level of steemian in terms of plankton, dolphin, orca and whale are available in this platform.
How to Use
busy.org is as easy to use as steemit is. Just head over to https://busy.org and sign in through steemconnect by providing your username and relevant key.
Even though steemconnect protocol comes with standard set of security, it is always adviseable not to use your master password or active key to login.. instead, use posting key which is the safest option.
If you would like to read a detailed guide that highlights and explains relevant features in an adequate fashion, i would request you to read this utopian approved tutorial by @nairadaddy on how to use busy.org
I could have made a tutorial myself but i always prefer to acknowledge someone else's work by giving it due credit instead of rewriting the entire post myself.
Credits
Busy.org is created by 2 awesome steemians @ekitcho and @fabien. Both have done a really great job to make the platform great.
Additionally, both @ekitcho and @fabien are steem blockchain witnesses and i would recommend you to vote on them as witnesses.
---
3. ChainBB.com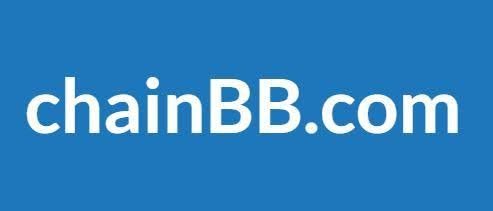 Introduction
chainBB is a forum themed platform that is designed to increase the level of engagement amongst fellow steemians.
This age of internet is the age of forums literally. There are countless forums on the internet now ranging from variety of topics like video games to even something like "coin collecting" and no, i am not talking about crypto coins. I am talking about the good ol' physical coin collecting. Long story short, People these days actually like to engage themselves in forums.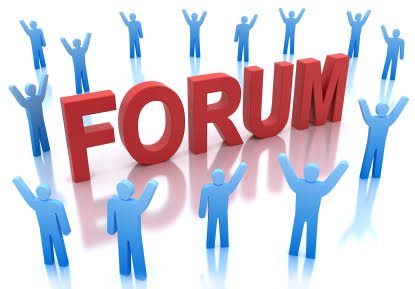 The current steemit model is more blog-ish in its style and is dominated by posts having more $$$ on them, while the engagement amongst steemit users take the backseat.
ChainBB was purposefully designed to enhance the engagement level amongst steemians by putting content on top that is being most recently discussed. In steemit.com, content on trending or hot sections are based on payout, whereas on chainBB, the content that has been recently replied to is bumped to top.
Both steemit and chainBB are powered by same Steem Blockchain so anything you post on chainBB wil also show on steemit and vice versa. It is just the difference between how data / content is represented.
Salient Features / Benefits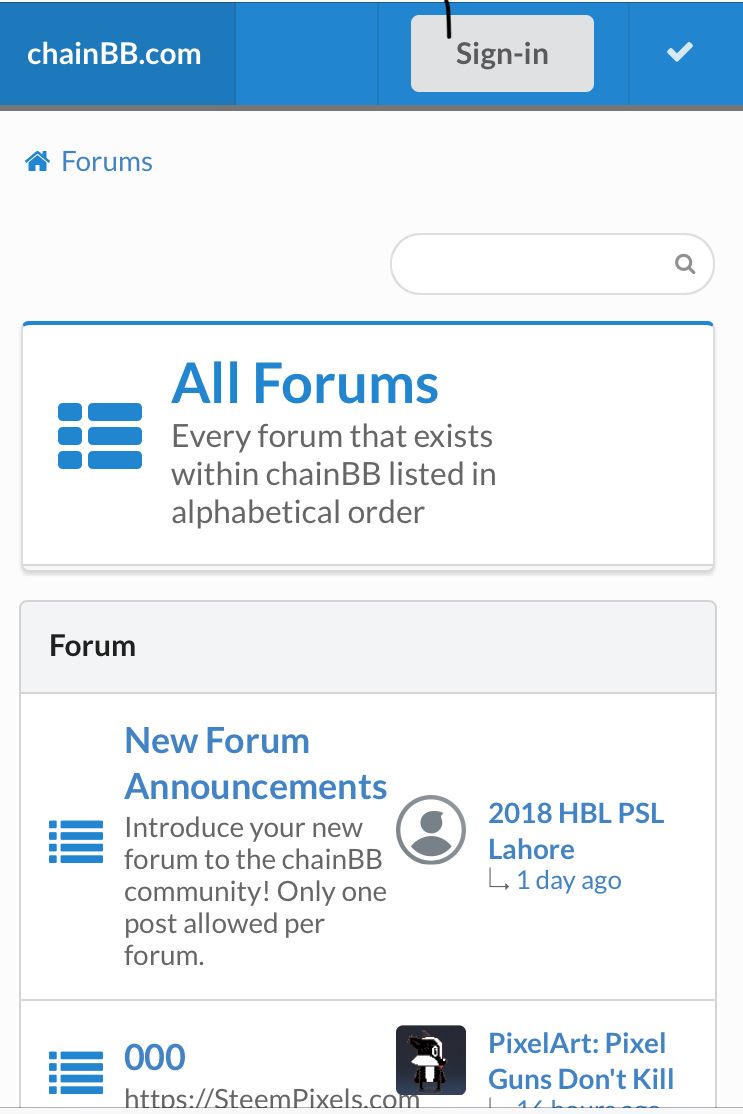 1. More Engagement Amongst Steemit Community: This is indeed a major feature of the platform. Steemit is all about engagement and chainBB platform duly promotes this by bumping the article with recent replies on to the top for everyone to see, doesn't matter if the payout on that post is just 1$.
Furthermore, the posts are usually lost in the dark alley of steem blockchain after few days only to never surface again until someone searches for them either manually or they show up on google searches.
However, ChainBB keeps the discussions alive by continuously bumping the posts on top that have been recently replied to, doesnt matter how old the topic is.
2. More Visibility for Minnows : As we often see, the "trending" and "hot" sections on steemit are dominated by whales since they receive the highest of payouts on their posts due to their massive following, whereas the minnows are a rather left out community. ChainBB, provides minnows this opportunity to get on top of the rankings solely based on the content and not the payout.
3. High Security Measures: chainBB never accepts your master password or active keys since it is a third party platform, which means there can be bugs in the system that can compromise your account security. With that prelude, chainBB accepts only posting key to sign in to the platform.
ChainBB is missing out on some of the basic features like signing up for steem account from chainBB and wallet functions but the improvements are on their way. The creator is highly focused on providing extreme level of security on platform and does not want to incorporate any feature without fully testing it.
How to Use
ChainBB is easy to use. Just hop over to https://chainbb.com and use your username and posting key to sign in to the platform.
Here, i would like to mention chainBB FAQ guide, which will answer all of your questions. The guide is written by the creator of chainBB himself.
There is another tutorial written by @nairadaddy and which was duly approved by utopian.io. This tutorial will explain the chainBB website navigation and details of its functions. You can check out that tutorial here.
Credits
The man who single handedly is serving the Steem Blockchain in a way that no one else can, the man who created chainBB is none other than our top steem witness @jesta. He is one of those developers who has a knack for evolving with technology and for him, the sky is the limit..
Please feel free to vote for him as a witness to further strengthen his position.
---
4. Utopian.io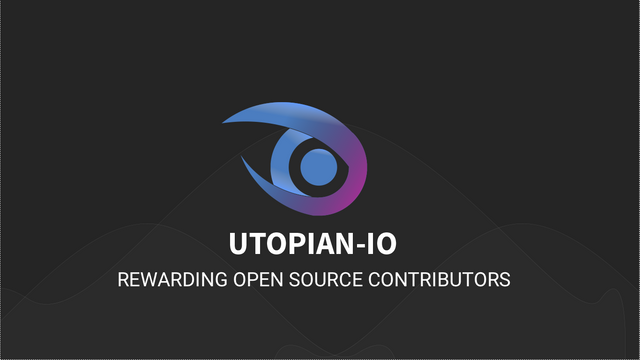 Introduction
Before i go any further, i would like to clarify one thing here. utopian.io is not an alternative to steemit. But it is powered by steem blockchain and specifically deals in open source contributions. Any contributon posted via utopian.io will be shown on your steemit account but you cannot use utopian.io as a general purpose blogging site. So please, know the difference before you decide to proceed.
utopian.io is a first of its kind steem powered platform that rewards people by upvoting them who make contributions in open source programs / apps / platforms.
There are dozens of ways in which utopian accepts a contribution. It can be a suggestion, a change in documentation, bug hunting, translation and even a tutorial of an open source platform.
The complete list of type of contributions that utopian.io accepts is as follows:-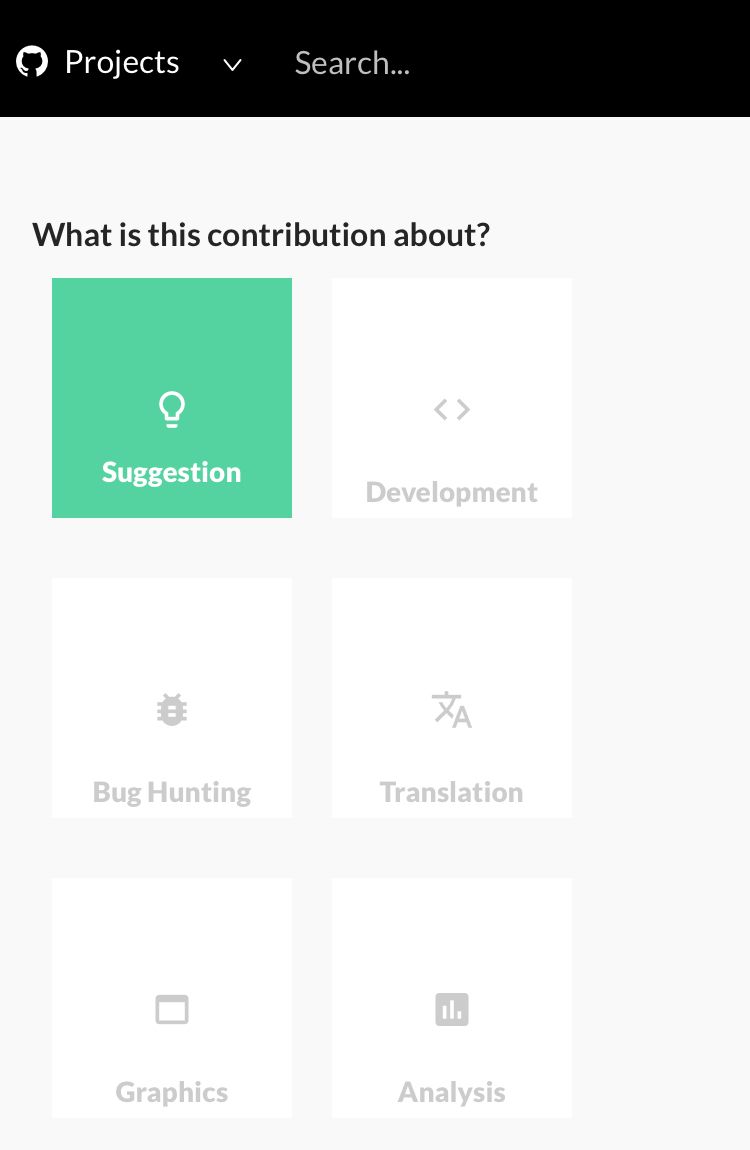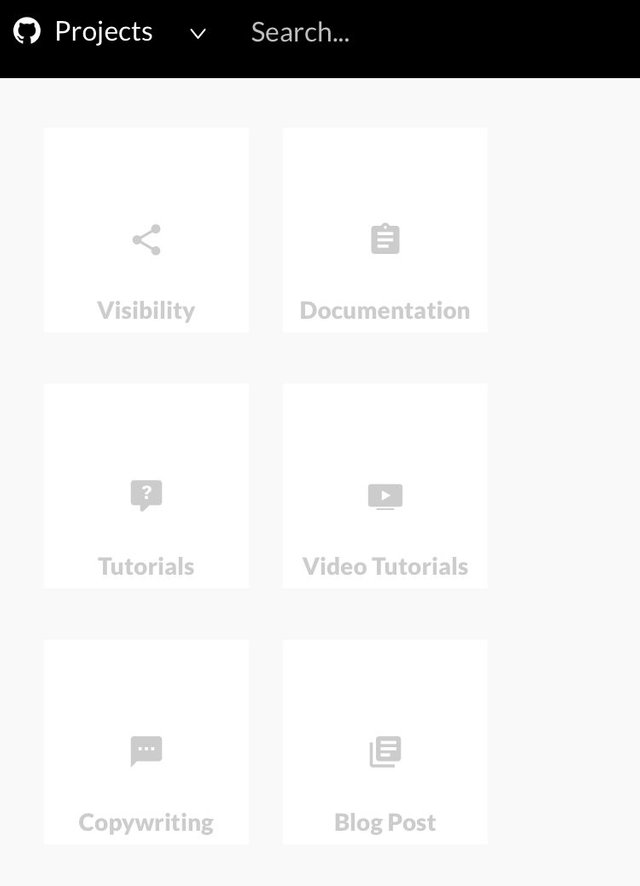 Salient Features / Benefits
1. Rewarding contributers has got the be the best feature of utopian.io. If you make a valid contribution, it will be accepted by a utopian moderator. Since your contribution posted at utopian.io will also be shown at steemit.com, hence you will be rewarded with a nice upvote from @utopian-io bot. The upvote percentage will vary with respect to the amount and complexity of work that you have done in your contribution.
2. Building Community Through Contribution: I have been a huge advocate of making contribution based posts on steemit and utopian.io is the practical way to achieve that. Utopian.io accepts and rewards your contributions irrespective of your number of followers or your stature in steemit community.
utopian.io is an entirely different kind of platform and i would urge the readers to go to the platform website to read all about it.
How to Use
Go to https://utopian.io, sign in via steemconnect v2 by giving in your steemit username and password and start making contributions.
It is absolutely necessary to read all the guidelines of this platform before you make a contribution.
Furthermore, i would like to invite you to have a look at this video tutorial about how to use utopian.io. This tutorial was submitted by none other than @aggroed. Trust me when i tell you, there is no better teacher on steemit than @aggroed so watch the tutorial rather carefully.
Credits
The credit of making utopian.io goes to @elear. He is the man behind the gun who has spent countless days and nights in order to make this platform a reality. Though @elear is not a witness on steem blockchain, however his community bot @utopian-io is a witness (a rather successful one).
So feel free to vote on @utopian-io for witness.
Conclusion
In this post, i have extensively discussed about 4 major platforms that can be used as alternative to steemit.com. These platforms are:-
eSteem App
Busy.org
chainbb.com
Utopian.io (conditonal with contribution based work only)
Each platform is packed with amazing features and each has elevated the steemit user experience to new heights in their own way.
---
---
Kindly consider to upvote, follow and resteem. If you have any questions or have anything to add, please feel free to comment below
images from pixabay and canva tool or are otherwise screenshots taken from my own device
Best Regards
JBN