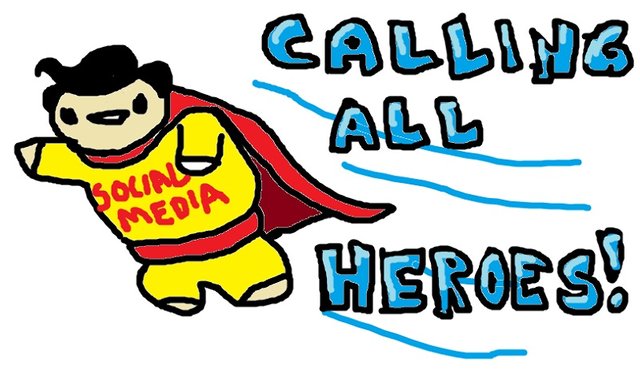 Attract Our Social Media Heroes
What if we made an effort to get our favorite YouTubers, Twitterers, Facebookers, and other social media heroes over to Steemit by beginning a bit of a whisper campaign at them.
that was organized by
@stevecoins
,
@nxtblg
and others was to get Ben Garrison (a liberty-minded satirist/cartoonist (no relation to me btw)) to notice the existence of Steemit and perhaps see it's potential value to he and his own massive following. Stevescoins wrote a wonderful "
invitation post
" and then everyone went to work sharing it to the cartoonist's attention on the various platforms in hopes of getting his notice.
A Reponse!
I myself was lucky enough to get a response from
Ben Garrison Graphics
on Twitter: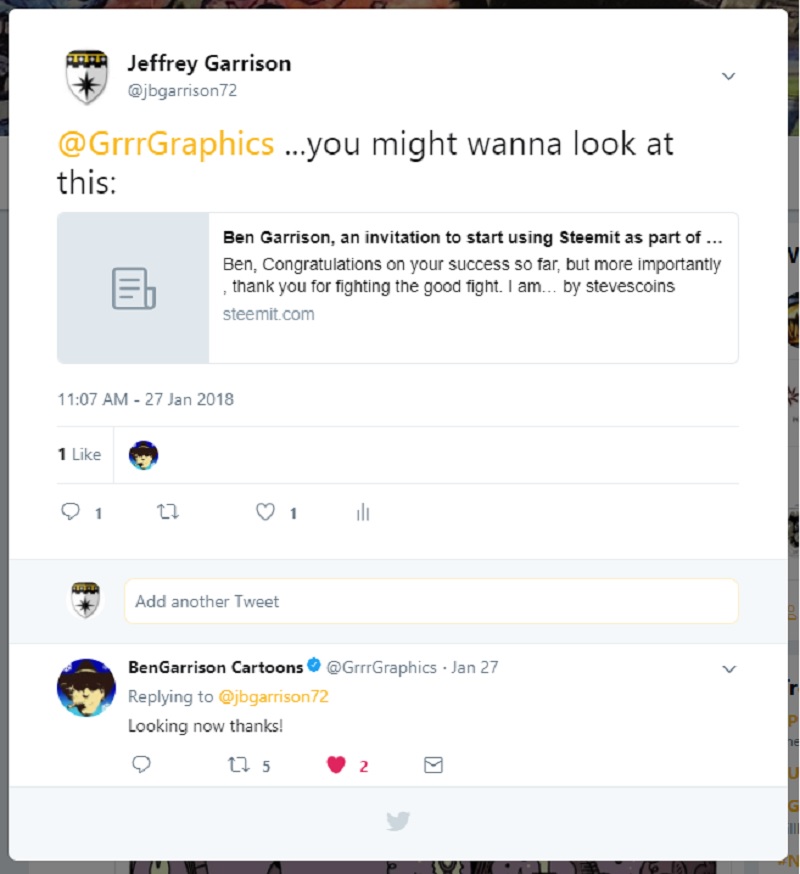 The Question
Does this mean Ben will read and be influenced by
@stevecoins
's invitation or that any response you might get will have any success as well? Individually, possibly not...
However!
If enough of us who who are on Steemit collectively get the attention of our favorite content producers on other platforms... repeatedly, then our collective voices will eventually, probably have an effect.
What Can You Do?
Next time you watch a video on YouTube, read posts on Twitter and Facebook, or review content on any other platforms you still frequent besides Steemit, take a second to leave the content producer a response! You can mention Steemit to them and how there is a whole untapped audience waiting to be delivered to. You might include these bonuses:
Massive Established Platform User Base Which is Growing by 1,000+ New Accounts A Day
Producers Paid in an Up-And-Coming Crypto Currency For Their Content
No "Centralized" Ability To Ban Or Silence Producers
Some of There Fans Are Already on Here!

What Else?
Can you think of any other items to include in your responses to our Social Media Heroes to attract them? Leave a comment so people can benefit from your ideas!