Please share what you feel is acceptable use of voting bots
When I got here, there were a lot less users, then, and it was relatively easy to go through Steem and learn the basic culture surrounding it. In that time, I learned that too much bot use was frowned upon, and could even make actual users have less respect for you, and less likely to vote on your post. There were also a lot less vote bots, back then.
Things have changed quite a bit around here. The value of Steem has gone up, and with that, we've seen a lot of growth here. There are TONS of new users here, and there is nothing to guide anyone on what is considered acceptable use of a voting bot, except that if you use them too much, you might get attacked by the community. Often when this happens, those users usually respond "It's not like there is a guide telling me what to do, or what community standards are." I can't argue with them, there.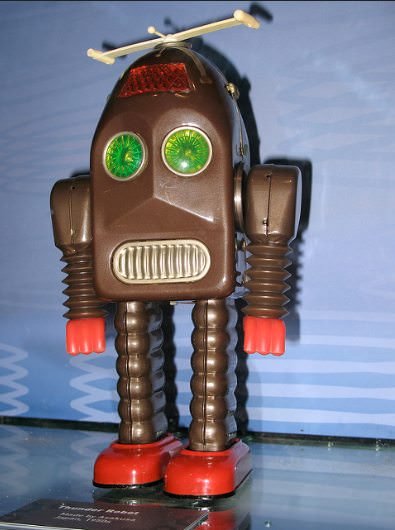 Technically, speaking, the code is law. Buy as many votes as you want, self vote as much as you want, and others can flag you as much as they want. Personally, it's concerning that it's so easy for someone to decide to pay for votes on low quality content, and get into trending. I saw a post, recently, that was 3 sentences, a one minute video, and had been "boosted" to $300 and was sitting in trending in one of the tags. It seemed pretty clear to me that the user had put as little effort as possible into the post, so they could use the voting bots as an investment tool. That's not what Steem was intended for, and, I believe, it is harmful to the community as a whole.
The voting bots are hijacking the curation process, then again, they are democratizing in a sense. Because a lot of users get large autovotes on their content, regardless of the quality, so voting bots help to even the playing field in that sense. They can especially be helpful for new users, because people are more likely to look at a post if it has a $5 value than if it has a $0 value.
As it currently stands Voting Bots are a part of our culture. 3 months ago @aggroed posted if you don't use bidbots then the shitposters will win. He argues, that if the quality authors don't use voting bots, then we're giving away even more rewards to low quality contributors who just wish to game the system. That's hard to argue with.
Since voting bots are part of our world, why don't we discuss as a community what we think is appropriate use of them? It would be great if we could come up with a loose set of community standards, at least to be able to inform users: "This is what the Community thinks about the use of voting bots."
My Thoughts
For myself, I am probably more conservative with the bots than a lot of people. It depends on how important I feel the post is. If I don't spend a lot of time on a post(a lot of time, to me is more than 3 hours), or it's not important for lots of people to see, then I might not buy a vote at all. I tend to spend between 10 and 20 sbd for votes when I do buy votes. I never buy a vote until the first hour is done, in order to allow my early voters to get more curation value. On this post, because I think it's important, and I want a lot of opinions on the matter, I'm buying $50 sbd worth of votes... but where's the limit?
Personally, I'm not likely to vote on a post if most of it's value came from bots.
It's not a good look if your post has votes on it from a lot of different bid bots, and makes me less interested in a post.
It's not nice to your voters to use vote bots earlier than an hour.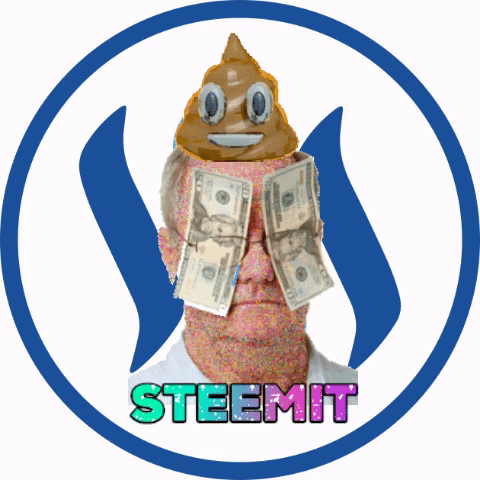 On bot owners
Today @minnowbooster released a post announcing a new spam detector. In this post they ask thier customers to be considerate when using the bot. Within their list of what is considered abuse, is using it for "low quality content just to farm Minnowbooster for profits", and they ask us to "use discretion in upvoting posts."
I've had a few discussions with @themarkymark (of @buildawhale), as well as @therealwolf (of @smartsteem), and @reggaemuffin (of @minnowbooster). It's quite difficult for bot owners to police and regulate what content bots get used for. Those I've mentioned above take their responsibility seriously, and care about this platform, but ultimately "quality content" is a subjective matter.
The matter of what is to be considered Quality content is subjective, and it's a matter that we all should take seriously as a community. Hopefully, this post can be a springboard for us to share what we, as a community, consider to be quality content.
What do you think?
I'd love it if some Whales would share their feelings about it.
Are you less likely to vote on a post if it has lots of paid votes?
What is "Quality Content?"
Does the timing of the vote purchased matter to you?
How much is TOO MUCH?
It would also help if we knew what it took to get our posts in hot and trending. I know there is some time limit on it... but if it doesn't make to a certain value by a certain time, within the first few hours, then it doesn't matter how high the value gets, it won't go trending...
Please share all of your thoughts on the matter, and next week I'll gather up the best comments, and try to organize it. I think it will be helpful if we discuss this as a community. There are a lot of new users here, and nothing out there to really guide people regarding how to use the voting bots if they are going to use them.
[edit]
P.S. Since publishing, two other posts have come out discussing the same question. After payout I'll go over them all and collect the various viewpoints in a concise location:
https://steemit.com/steemit/@ilyastarar/detailed-opinion-on-appropriate-use-of-upvote-bots-bot-abuse-and-quality-content
https://steemit.com/community/@themarkymark/what-is-appropriate-use-of-upvote-bots-a-survey-my-response
[/edit]
What is appropriate use of voting bots? What is inappropriate use of Voting Bots? What is quality content?