Why STEEM is more valuable than you think
"The Kingdom of Heaven
 is like a treasure hidden in a field, which a man found, and hid. He then sold all he had, and bought the field"
The parable tells of a man who found a hidden treasure, recognised its value and took advantage of it.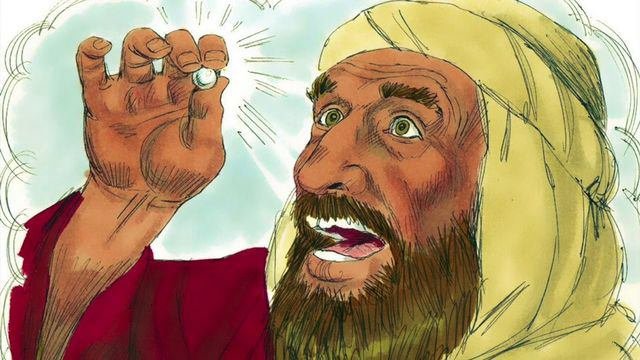 credit: freebibleimages
In the 17th Century, the French found oil in America, and reported it as "flammable, oily, water that savages use to grease their bodies". To the French, oil was a nuisance that got in their way.
Later, a keen business man saw its potential for illumination to replace whale fat, and spent a fortune buying land, extracting it and refining it. Even though a visionary, he had no idea that 'black gold' would eventually power the Industrial Revolution
Powering the Attention Economy
Like a quiet revolution, STEEM has silently enabled social sites to start paying their users to create and curate content like Text, Videos, Music, code and many others.

 credit:bit.news
Soon, sites like twitter, youtube, reddit, soundcloud, stackoverflow, etc. may need to adapt or be replaced by STEEM powered sites (SP Sites). SP Sites offer the same value proposition, plus are decentralised, uncensored and pass monitory value to their users, instead of selling it to advertisers.
Notable youtube users have quietly began to broadcast on SP sites in addition youtube.
How valuable is STEEM?
Smart Media Tokens will enable social sites to incorporate the STEEM blockchain into their business models.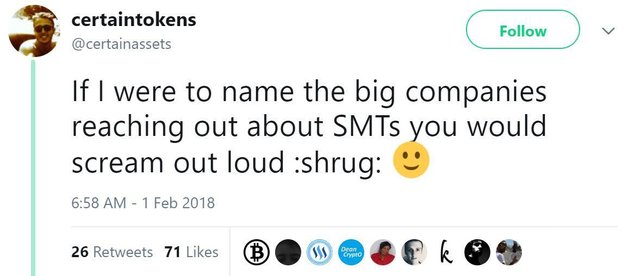 Growth of the STEEM ecosystem to hundreds of millions, or billions of active users will cause the following drivers to increase the value of STEEM:
Bandwidth Demand — SP Sites will need to pay for large bandwidth demands by buying and staking STEEM, effectively removing it from circulation.
Fundraising — SMTs will enable ICOs to raise funds using STEEM. Money coming into SMTs will need to pass through STEEM, also bringing attention to it.
Liquidity Pools  — SMTs will need large amounts STEEM to be locked into a liquidity bot to enable users to trade in and out of SMTs without needing bid/ ask interfaces.
Influence sharing — As SMTs come into existence, STEEM will be used optionally as part of the rewards pool for the social site, creating more demand.
Advertisers  — Most importantly, advertisers needing to reach users in this social model, will need STEEM as a backbone to a lot of their advertising.
Social media advertising spend is projected at 8.5 billion USD for 2018. SP Sites will start to consume an increasing portion of these advertising dollars.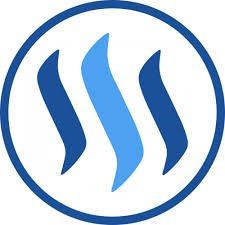 Depending on which side you stand, STEEM could either be grease for savages, or the Black Gold of the attention economy .