How Smart Media Tokens will change the attention economy
Your eyeballs are important.
They are not only a window to your soul, but a gateway for billions of advertising dollars to get to you through pop-ups, pop-unders, inline-ads, banners, auto-play videos, breaks in your music streams...etc.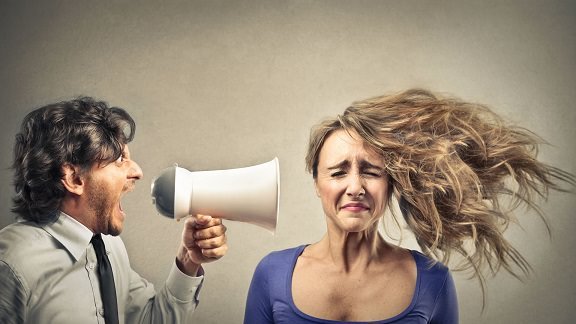 credit: secretpie
Needless to say, you just want to consume your content without interruption from the attention economy. 
The new attention economy
Businesses are learning that they can no longer buy their customers' attention, but have to earn it instead. Building a brand around short clips is ignored 90% of the time and does not deliver bang for buck. People don't respond to facts, but more to stories around your product. Apple's  'shot on iPhone' campaign is an example of stories around a product.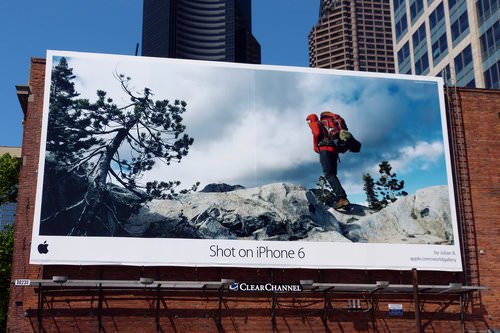 Businesses must now create content worthy of your attention.  
Enter Smart Media Tokens and the curated web
STEEM's Smart Media Tokens allow any website powered by curation (Likes, Up-votes, add-to-favourites, etc.) to reward users for creating and curating content. Given the billions of pages of content indexed by Google, the internet is evolving to form sub-communities, where users sift through information, and up-vote content they like, causing the good stuff to rise to the top like cream for you to enjoy.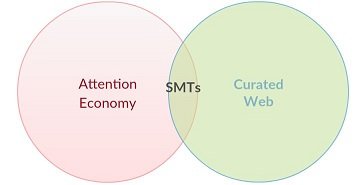 SMTs will merge the curated web and the attention economy.
Companies fighting for your attention on SMT powered sites, will have to create great content and promote it by paying with STEEM. Users will be rewarded by these advertising dollars to curate it, and if the content is deemed worthy by curators, will make its way to your eyeballs for consumption. 
How big is this?
Mainstream social media is turning to crypto, with Kik being a recent example. Facebook's founder has also tweeted interest in the field. A future with the largest social sites powered by STEEM and SMTs could be just around the corner.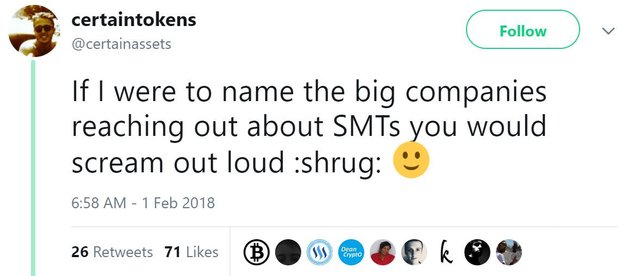 PS: See my other post on STEEM.