New Steem Bot Helping to Fund Steem Project Proposals
Would you read this post about a new Steem upvote bot that distribute funds to Steem projects submitted to @budgets by users and that pay every week?
The Steem blockchain is lacking a way to fund projects that can help promote Steem and bring new users to the community, and as developers have enough on their plates right now with the implementation of smart tokens we were in need of a solution.
An innovative solution was just launched by @jerrybanfield and it's what I am going to show you now.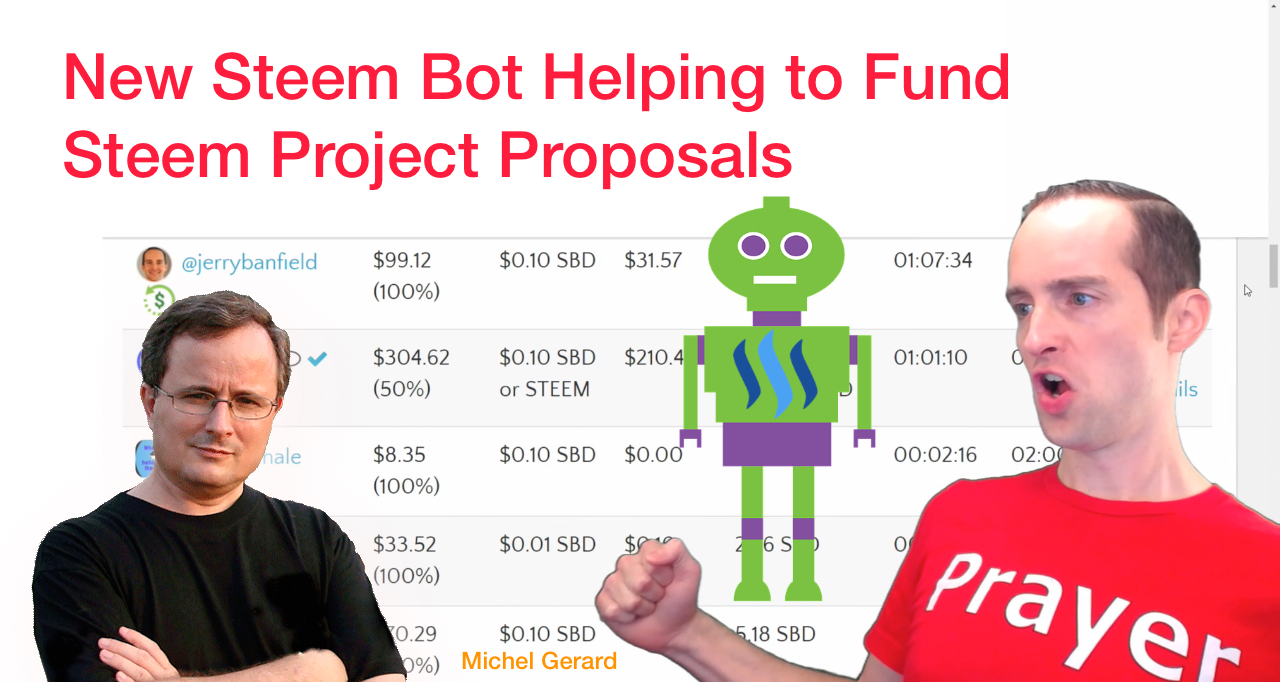 Yesterday, I wrote a post about Steem upvote bots "Is It Still Profitable to Bid for Steem Upvote Bots?" explaining that with the higher value of Steem Dollars, it is very difficult to earn a profit on the upvote, but a few Steem Power if you received a low percent of vote power, and maybe more if you are lucky.
This new bot by @jerrybanfield may change everything.
New Steem Bot Helping to Fund Steem Project Proposals

From the tests I have done with Steem bots to see if they were profitable for users, I have concluded that even if in certain situation they are not so profitable, they still can help the post to get more visibiity and more upvotes by others. The question is now, when you bid for an upvote, where does the bot's profit go? Is that profit reinvested to help Steem grow?
Difficult to know.
The @jerrybanfield bot has clear objectives.
Steem budget proposals

First, let's have a look at this post.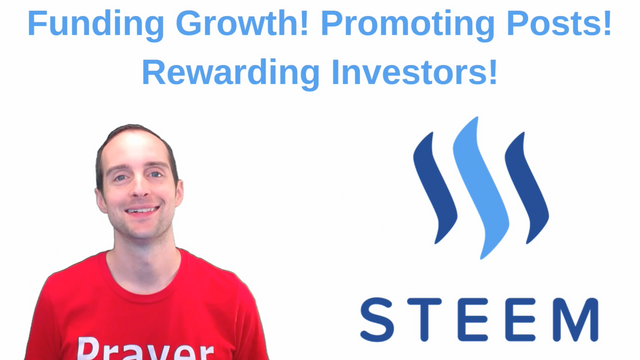 You can now submit proposals to promote Steem to @budgets, which funds projects that add value to the Steem blockchain. It can be asking funds to conduct a seminar in your city, a Steem meeting, printing flyers to promote Steem, running Facebook ads, etc...
In order to submit a budget proposal write about your project in a budget proposal post beginning with the tag "budget" as the first tag so we can see all proposals in one place at https://steemit.com/trending/budget.
There is a specific format to follow and I invite you to read this post here for more information: Introducing Steem Budget Proposals!
The jerrybanfield bot

When you send a bid to the @jerrybanfield bot, 50% of the profit the bot makes is sent back to investors who have delegated their Steem Power to it so you can benefit of higher returns on your bid, and the other 50% is sent to the @budgets account to fund Steem budget proposals submitted as explained earlier.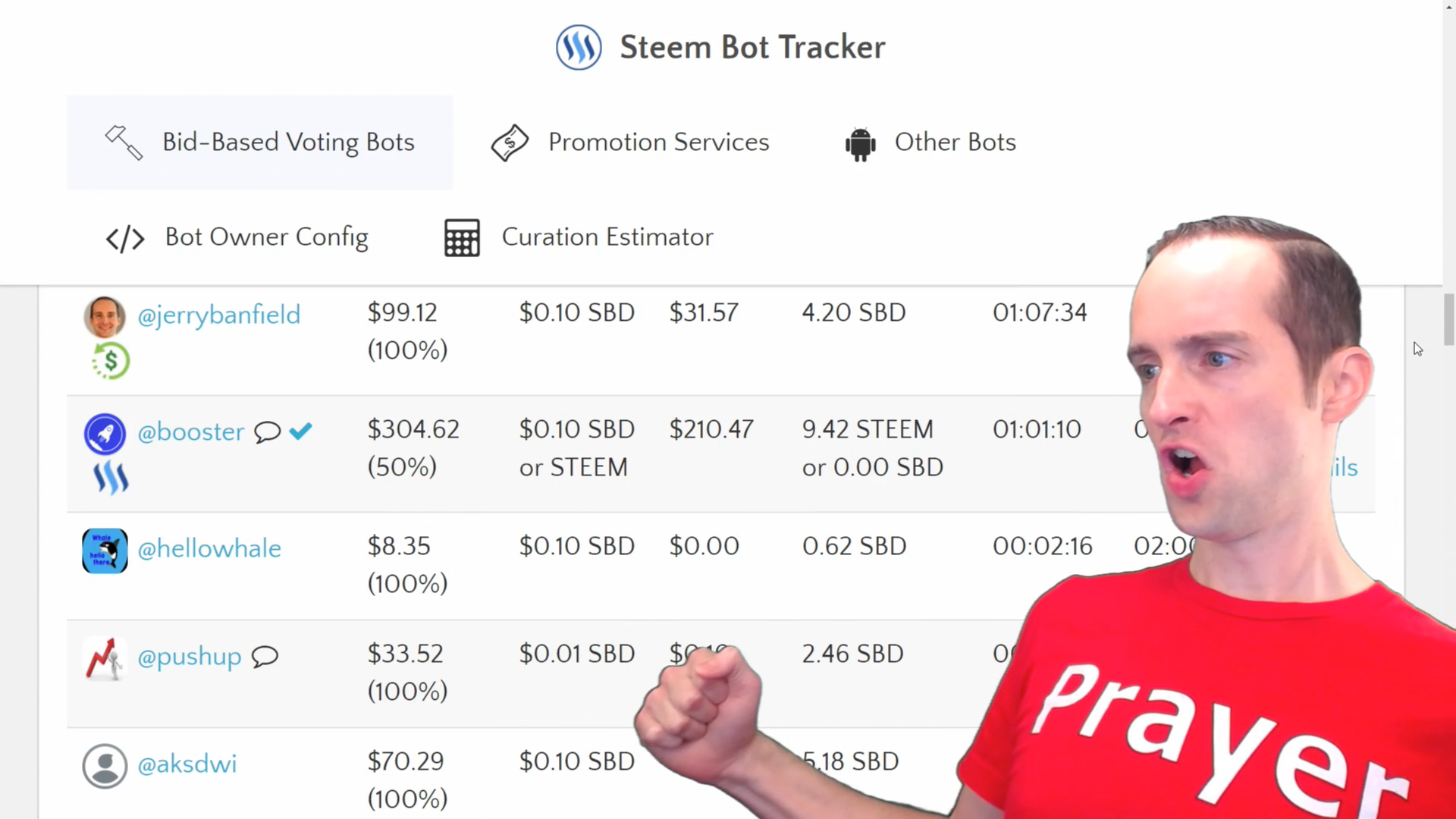 Using this bot you can have peace of mind that whatever the profit you have received from the vote you received, you have in the process helped someone to get their Steem project funded, benefiting the whole Steem community, yourself included.
In order to use the bot, just send a minimum of 0.1 SBD to @jerrybanfield and put the link you want to receive the vote in the memo.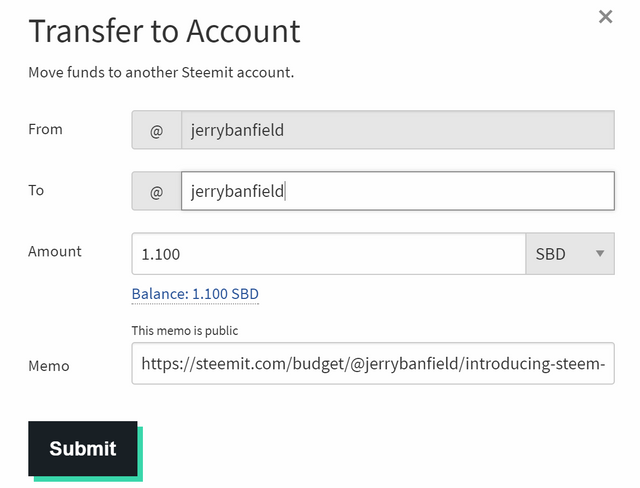 The bot is running 10 times a day and as it is just starting, you have a good chance to get excellent results.
I'm going to use it for the first time for this post and will see how it goes.
I invite you to read this post that explains all you need to know about the bot: Promote Steem Posts and Fund Budget Proposals with Our Voting Bot!
Finally, an excellent way to benefit even more from this bot would be to be an investor yourself. You can delegate a minimum of 500 Steem Power to it and receive your share of the 50% profit that the bot generates. 
Would you upvote this post and follow me for more because this will encourage me to make more posts about Steem like this one?
Michel Gerard