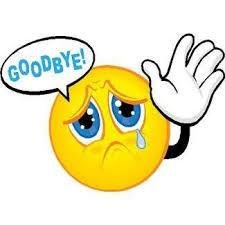 This is my personal reflection on how not to get downvoted again.
Some of my followers knew about my recent downvotes on two games that I conducted for the excitement of it since there were many who were doing it as well.
Little did I know that it was against the stated rules of steemit. Both games were downvoted by the same person due to the fact that both games required participants to upvote one another. Having a game/contest/post that needs upvote or resteem are both not allowed in steemit. I am learning and I will do what is necessary since I am serious about this platform.
I will further illustrate about my investigation by going through the FAQ under the title 'Plagiarism, spam, and abuse' of steemit. I would not have gone to look at the FAQ more carefully in this area if I had not been downvoted. It is a good learning experience.
I am going to state how you should handle it as well.
What are steemit's policies on plagiarism?
In simple, don't simply copy someone's else article and post it as yours. It is against the copyright law. If you use other people's material, you need to do proper reference of the source.
My suggestion is if you really lacking in ideas to write a good article, you should read many identical topic and restate the ideas based on your reflections and key points.
By doing so, you would have probably rewrite everything into your own and it becomes an unique article that wouldn't have plagiarism or being flagged.
I recently also like to use '@originalworks' bot to proof my article. Simple reply to your own article, '@originalworks' and you will see the bot will evaluate your article.
What is considered spam or abuse in steemit?
Asking for money, views, upvotes, follows or resteems
-This is a clear enough rule. Don't always at the end of article asks for upvotes, follows or resteems. Just let the nature takes it course. If your article is good, all these will fall in place naturally.
Leaving nearly identical or materially similar comments on multiple posts.
In simple, your comments should always be an outcome of reading the article posted. If you didn't read, don't comment. If there is nothing quality to add value to the post, don't comment as well.
Comments that are unrelated to the topic of discussion
-Posting comments that are generic and not related to the article is really like spam. I recently had a bot that gave a comment not related to my article and it was flagged by another member almost immediately.
Sending unsolicited links or requests to users via wallet memos.
-There are many members doing this but they may be ignorant like me. Many wanted to get the attention of the whales to visit their articles so send $0.001 SBD with their link in memo. I would advise to stop doing this as it is against the rule.
Posts that require upvotes to enter or play in a contest or game.
-This is the one that I missed out. All contests or games if you do organise one, should never request for upvote to participate. This is simple enough.
Sending users a link to your blog or a post if it is not relevant to the conversation.
-Simply don't spam your link in other people's post
Posts or comments that include little or nothing more than an offer to trade follows or upvotes.
-We should say goodbye to upvotes for upvotes then. Upvote should just simply because of the good quality of articles and not for exchanging upvotes.
Using tags that are unrelated to the post.
Threatening users with any type of physical violence
Don't create your own tag as well. There is a procedure to follow if you want to create a tag of your own.
Not citing sources when using someone else's material
Posting 'not safe for work' content without using the 'nsfw'tag
This tag recently appeared in my feed and I am sure you notice it as well
Selling or offering to buy votes/resteems/follows or schemes that facilitate this
Scams or Fraudulent offers
Disclaimer:
This post is the result of my personal reflection and learning after my recent downvotes. I am not in any position to instruct you how you should handle yourself in steemit.
All the rules stated come from the FAQ section of steemit platform. Please do further research on your own if you are serious about steemit. You should never depend on just one post like mine to make final conclusion. By reading this article, you agree that I am not responsible for your actions taken and you will do your own research for your own development.