Portland Steemit Meetup 2018 - After Action Report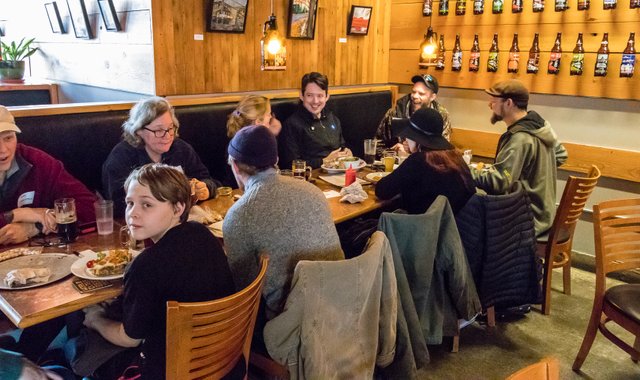 Portland Steemit Meetup 2018
Yesterday I attended the first Portland Steemit Meetup at the Hub Bike Bar in Portland, Oregon. I arrived with my brother @doctorcrypto, and my nephew @skunkybum. We had a pretty good turn-out with 11 Steemians and 2 dogs showing up.
This meetup was more of a get-to-know-your-neighbor event than an instructional event like the Hanoi Steemit Meetup that I attended last month.
It was great to find out that other Steemians in Portland do exist! You'd never know that Portland had more than 2 Steemians if you looked at #portland and noticed that the posts jump from 6 days old, to a post 11 months old, to posts older than a year. I don't know if this is a problem with all small tags, but it looks like the Steem blockchain doesn't like #portland very much. Both myself, @doctorcrypto, and many of the other attendees have posted in #portland, but you'll never see those posts if you sort #portland by creation date. They've simply vanished! Does anyone know why this happens?
It was great to meet other Pacific North Western Steemians in person. Even though we had a very mixed group of authors who post about wildly differing topics, there's a commonality that exists between Steemians. It's not an interest in crypto or an interest in blogging, but a kind of openness and a desire to hone one's craft. It's an excitement about the future and the possibilities and opportunities that are looming around the corner. It's an appreciation for the opportunity to pursue our passions and be rewarded financially and socially, even though we may be beginners in our fields. I'm not very outgoing, but it was great to be around kindred spirits.
I tried to get some candid shots of the meetup. My apologies if some of them aren't the most flattering.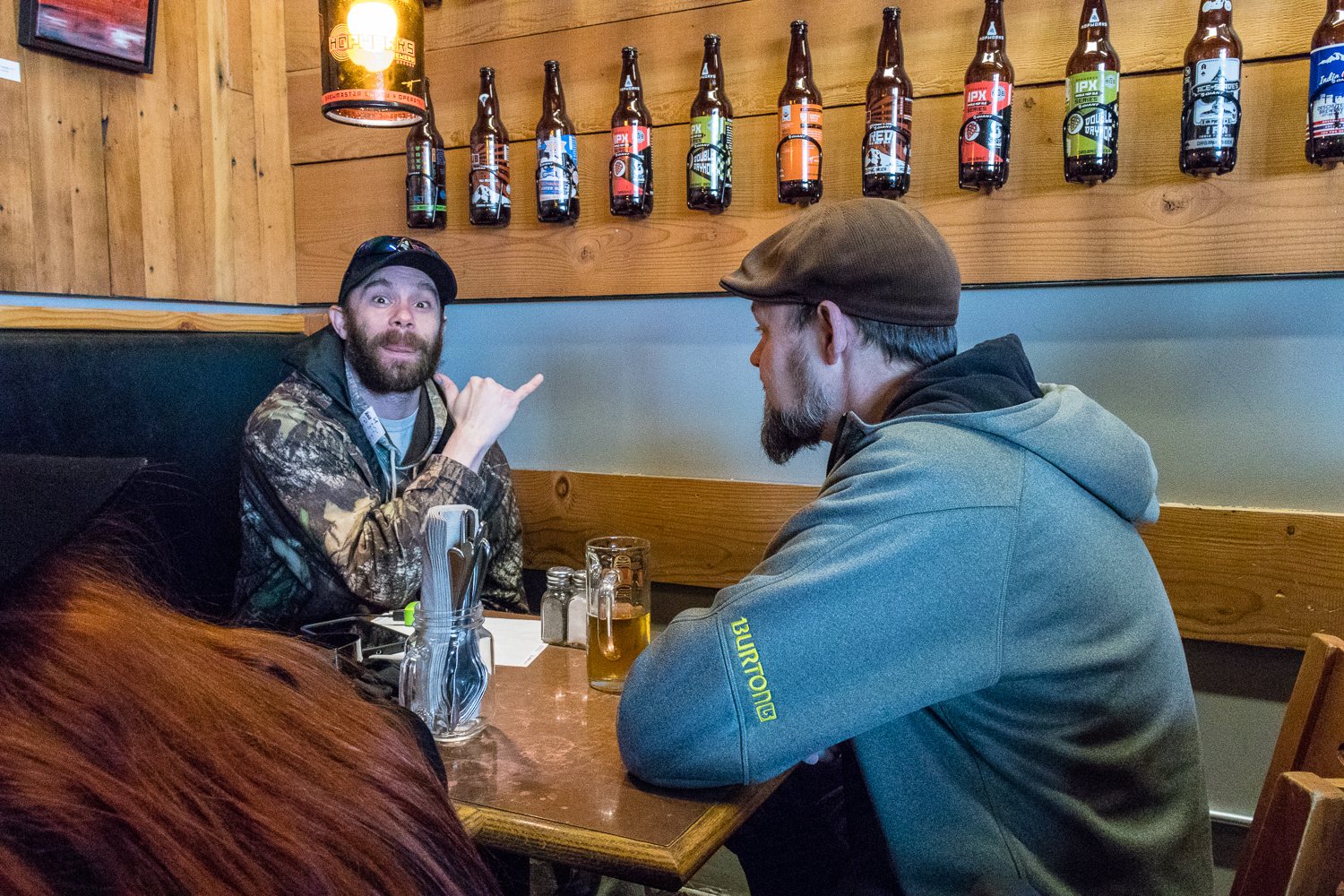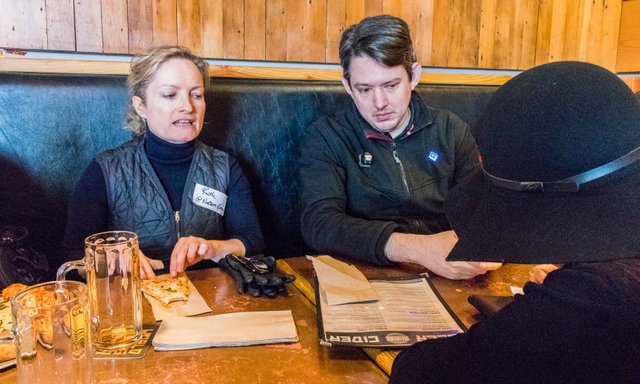 Our event organizer and Steemian wrangler @natureofbeing, along with @alexbeyman.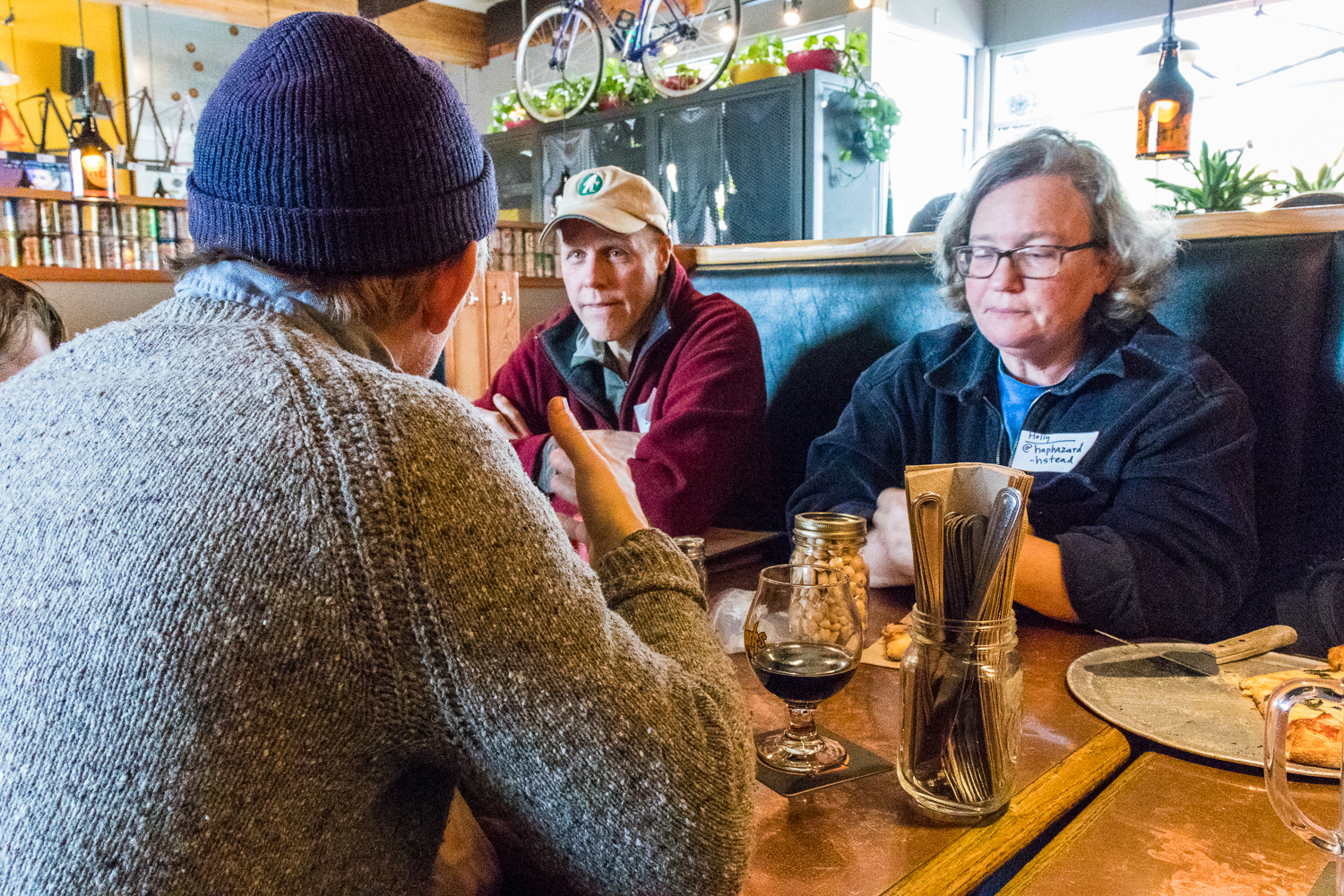 @ddschteinn, @haphazard-hstead, and the back of @greyhawk.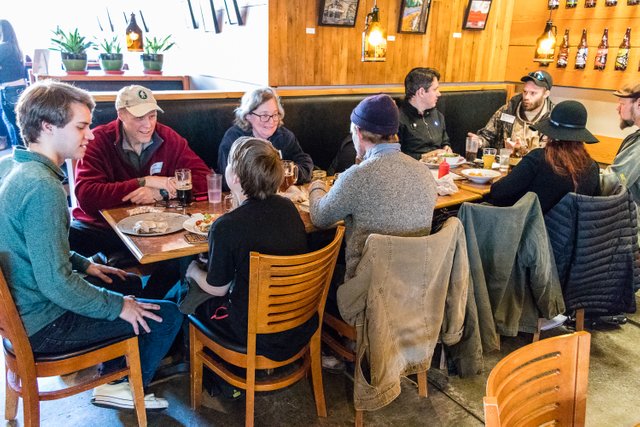 The whole gang!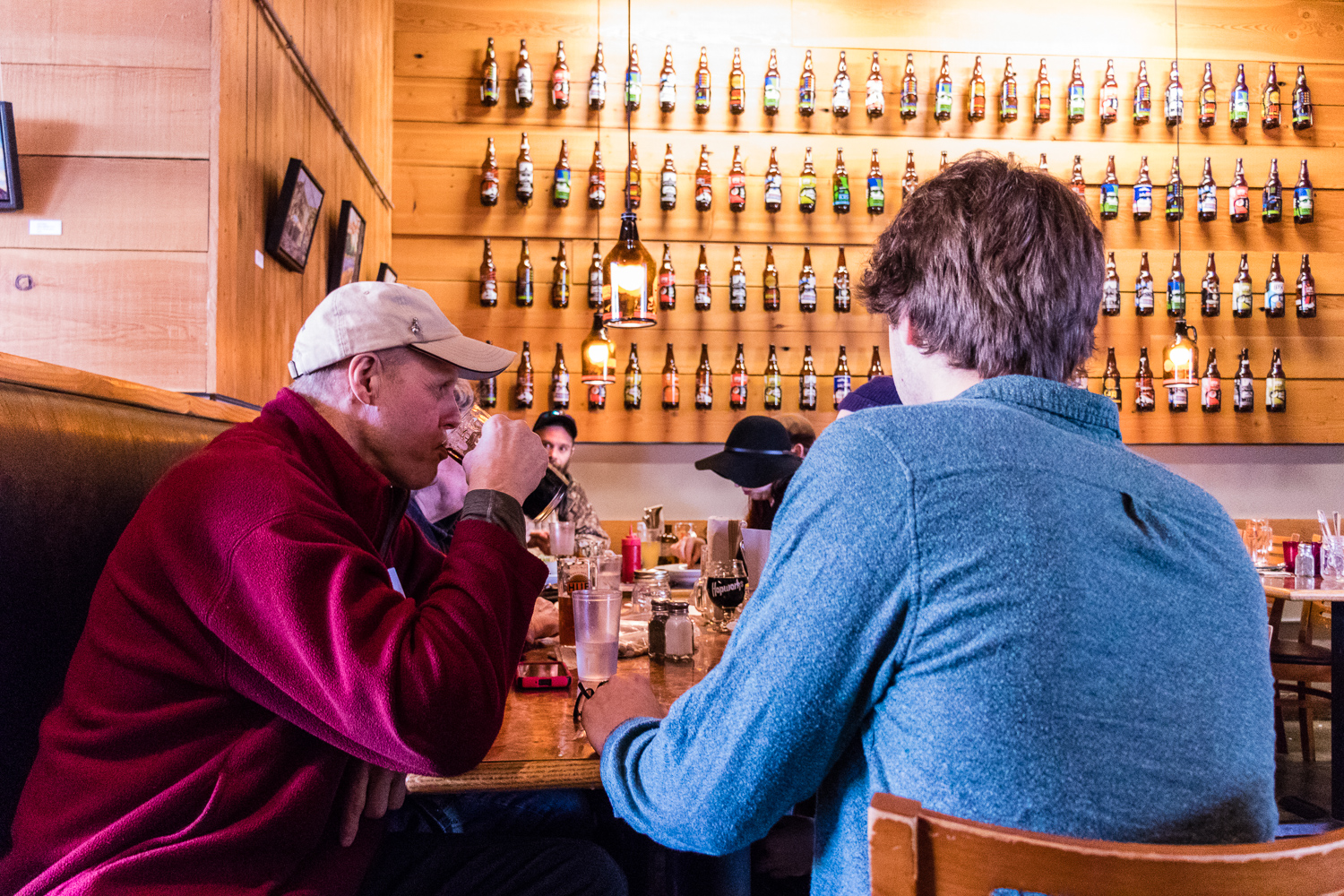 This photo of @ddschteinn and @nickh725 was my attempt to get fancy with all of the beer bottles in the background.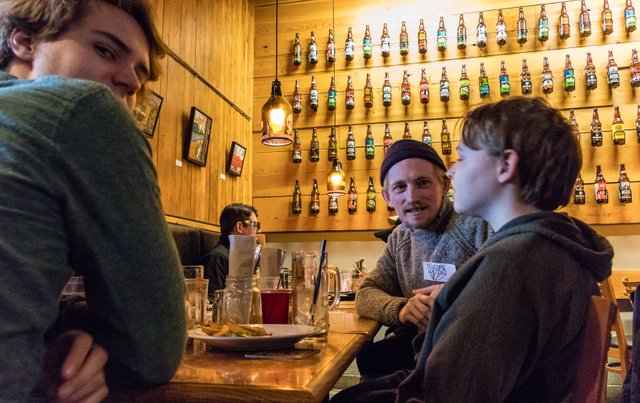 @nickh725, @alexbeyman in the back, @greyhawk, and @skunkybum.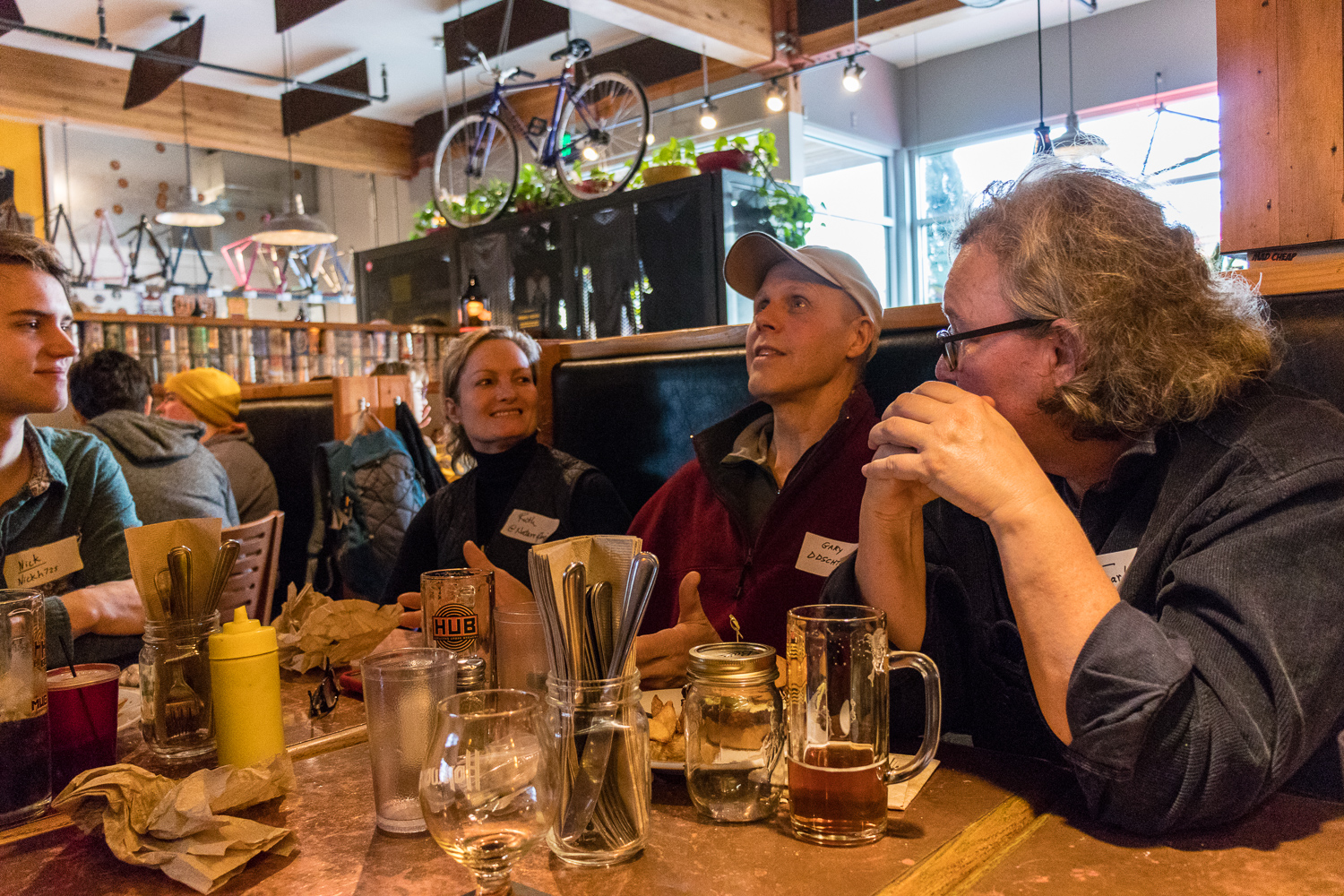 This is my favorite photo. It includes @nickh725, @natureofbeing, @ddschteinn, and @haphazard-hstead. I'll leave the captioning to you.
Thanks to everyone who came to the event. And an extra big thank you to @natureofbeing for arranging everything. It was great to meet all of you and spend a little time together. I'm looking forward to the next meet-up!