8 Great Websites to Check Your Steemit Performance
Without a doubt, one of the best things about the Steem blockchain is that people can easily build verticals and side projects on this accessible blockchain. Steemians, of course, love each new project, especially if the project is one that allows them to easily monitor their "Steemit Vanity Metrics™️".
Because who doesn't love congratulatory stats, right?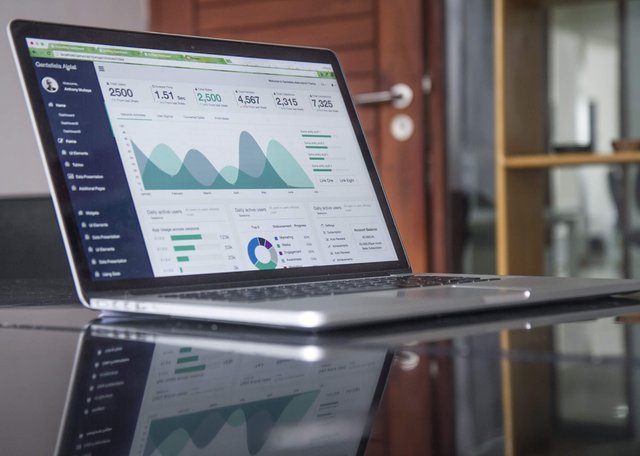 Sttistics by Carlos Muza on Unsplash
In this article we have a look at 8 interesting, dare we say cool, projects built on the Steem blockchain and serving the vanity statistics needs of each Steemian.
Steem.Cool
Steem.cool is a very simple website helping you figure out how far you are away from reaching the next reputation level. As on most similar websites, all you need to do is enter your Steem username and wait a little bit.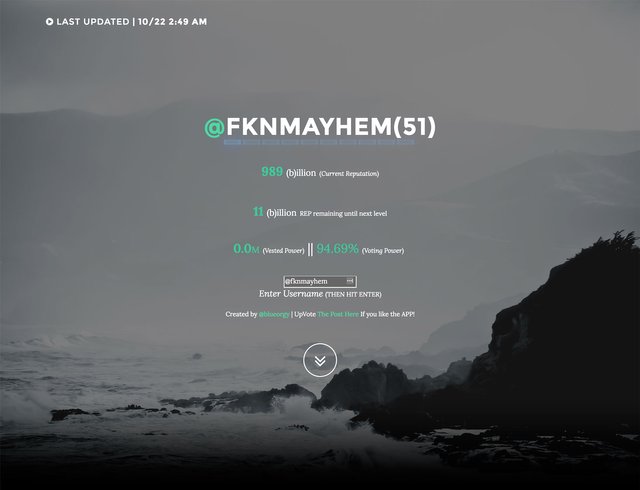 The site returns your actual reputation level, how many reputation points you already have and how much you will need until the next level.
Sadly enough, it doesn't give you any information about the Reputation Magic Sauce matrix. But then it could become too tempting to people to try to gamify it, wouldn't it?
If you're really curious how far you still have to go to become a protected Steemian, the lower limit for Reputation 65 is close to 28 (b)illion reputation score. At the time of writing this post, Steemian @scan0017 has the highest non-level 65 score with 27,424 (b)illion (Current Reputation), 401 (b)illion short of reputation level 65.
Steem.cool website by Steemian @blueorgy
SteemWhales
Steemwhales is an extensive leaderboard which shows advanced historical graphs for each Steemian's wallet and influence record.
One of the great things about Steemwhales is that it provides rankings for the curious, especially about the most powerful and influential Steemians. Ever wanted to know who is the 250th largest whale on Steem? Care to know how you perform in followers count? Who has received most curation rewards?
Steemwhales is your friend.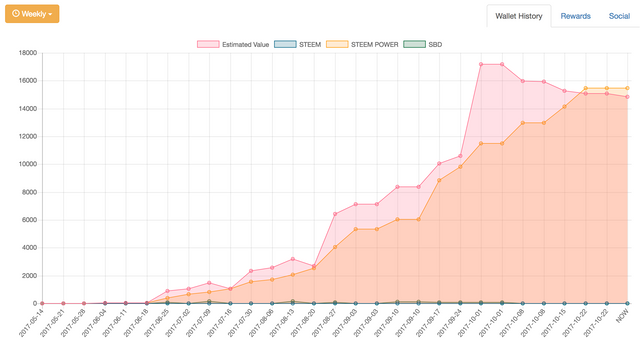 Because on Steem your wallet record is public, just like on most other blockchains btw, Steemwhales manages to display these historical records giving Steemians an insight in their growth and also rewards.
According to Steemwhales the 1% whales currently have close to 81% of all estimated value on Steem.
Steemwhales website by Steemian @heimindanger.
Steem.supply
Steem.supply is a handy little tool if you want to have a quick idea about how much SP/SBD you will be able to claim in the next 7 days.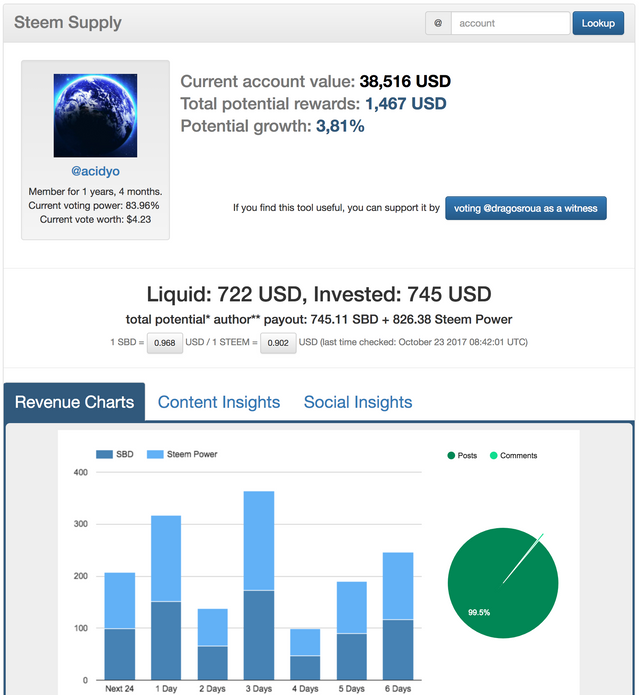 We love the quick estimate one can gather from Steem.supply, yet we have some issues with the site. As you can see from our screenshot, we do operate an ad blocker. We have no problems with ads ourselves, and may or may not use ads on some of our projects, but as they say so eloquent in Flemish: Trop is te veel.
Too much is too much. Which in this case not necessarily refers to the insertion of ads, but the integration of a website coin-miner. Without opt-in, albeit with opt-out.
As a Steemian who uses ad blockers, we honestly couldn't care. As a pro-user warrior, we struggle to promote projects which unsolicitedly hijack CPU cycles. Which is a pity because we actually do like Steem.supply's functionality a lot.
Surely, for developing Steemians and witnesses, there must be more creative ways to use small projects as side-marketing, rather than hijack CPU cycles.
Steem.supply website by Steemian @dragosroua
SteeMVP
Ever wondered who is the Steemian who has contributed the most valuable upvotes to your Steem content?
Wonder no longer, yo! 'Cuz the SteeMVP is in da house!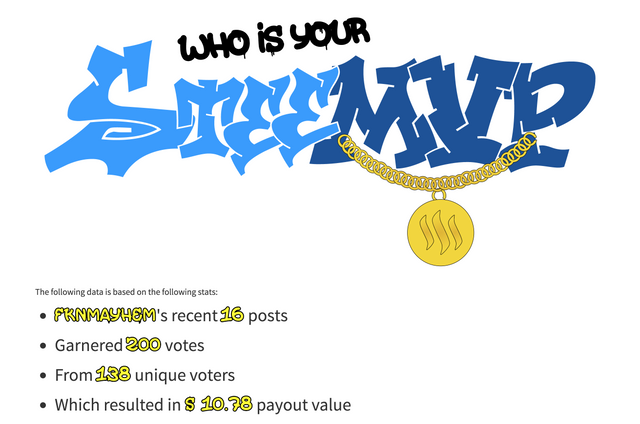 Capitalisation nightmare, complete with popular typography. :P
SteeMVP website by Steemian roelandp
SteemFTW!
Ever wondered when your voting power will be restored? Been too frivolous voting in recent days and, luckily, have a break planned in order to restore your VP but not sure where your VP will be at in some hours or in some days even?
SteemFTW to the rescue!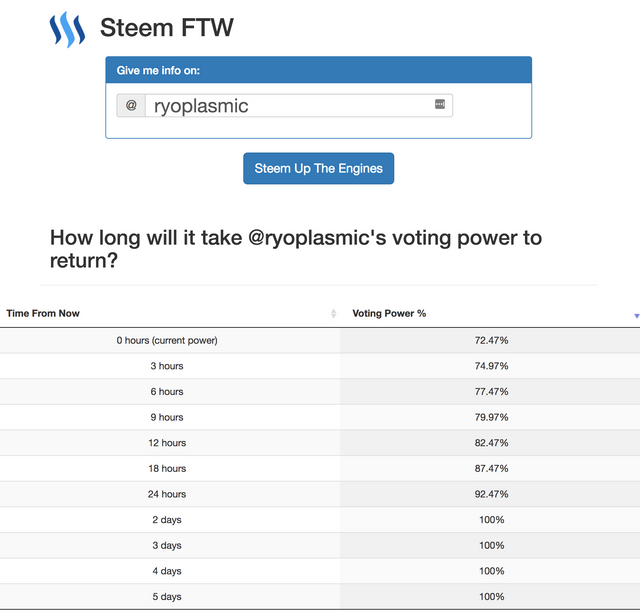 Nifty little tool had us at FTW!, although its URL may be slightly less awesome, yet, it's still a .win! 🤘
Who has the .ftw TLD btw?
SteemFTW website by Steemian @digimad
SteemNow
SteemNow is a handy tool to get a quick overview of the most recent upvotes, curation rewards, and author rewards you received for your account. Or to stalk anybody's account btw.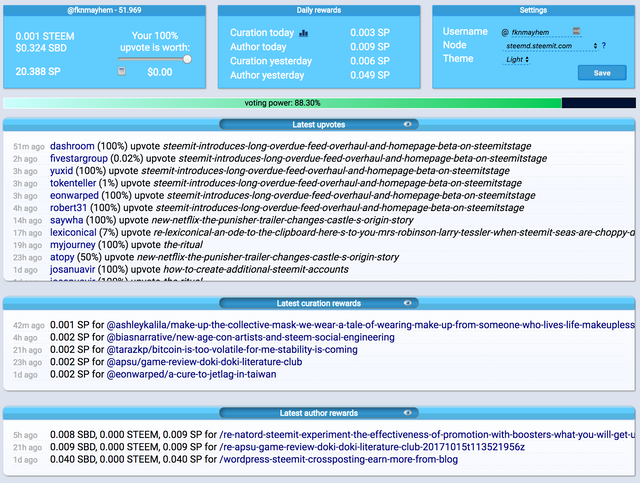 SteemNow can sometimes be rather slow to load but it does offer quite some bang for the buck. And, of course, there's always the nostalgic design which makes us smile. I guess it's not that difficult to please us, after all. 😜
SteemNow website by Steemian @penguinpablo
Steemstory
Not as much a performance monitor as in a cool way positioning where in the Steem timeline your account is, Steemstory visualizes the story of you in an awesome typographic way. Alright, it isn't Paul van Ostaijen, but cool it is!
Let's visualize that with an example, shall we?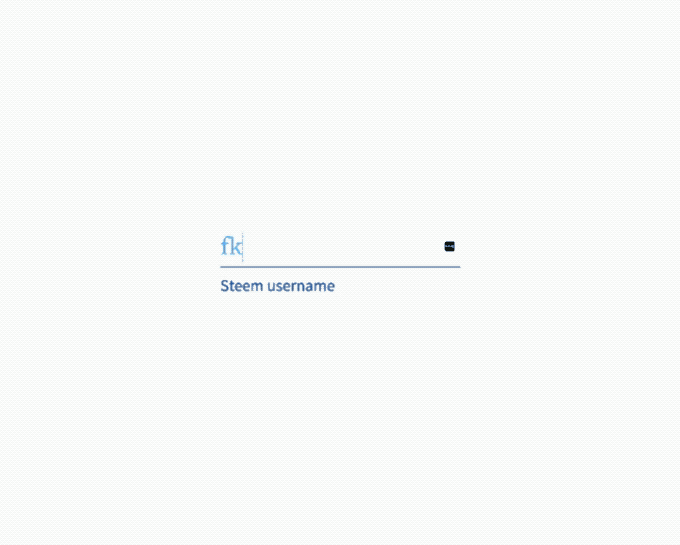 Steemstory website by Steemian @roelandp
Steemit Board
SteemitBoard has a more traditional, gamified, achievement-based approach to displaying Steemian users' performance. I guess, all thanks go to Denis Crowley, right?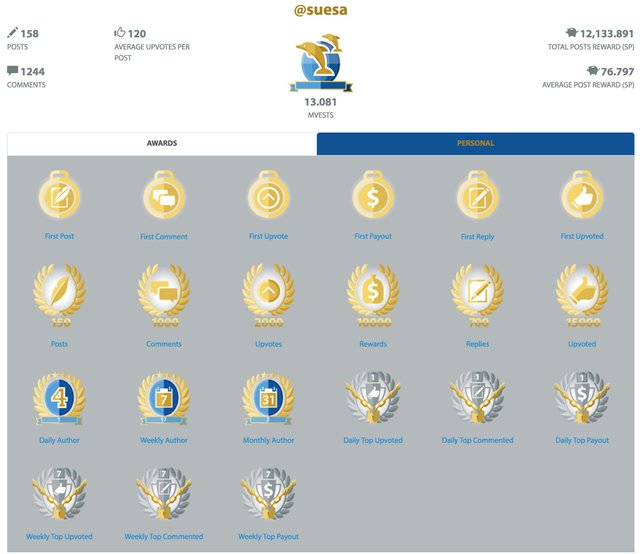 SteemitBoard website by Steemians @arcange and @captaink
The Mothers of All... Steemd and SteemDB.
Of course, this post wouldn't be complete without listing the Mothers of All Steem*, Steemd and SteemDB. Both are excellent interfaces to the Steem blockchain and provide lots of information around any Steem user account. Want to know detailed data for any post, stalk any Steemian for all their activities on the Steem blockchain? Steemd and SteemDB are your friends.
Honorable Mentions
Many more awesome projects are built, and being built, to cater to the Steem(it) community and serve new, easy ways to present data. We couldn't list them all here but honorable mentions go out to Steem Followers and SteemWorld.