Steemit.Chat Update—We're 35000+ Active Users Now!
It's been a while since we started this platform, and a year and half of running Steemit.Chat has been very exciting! It has served as a great place to network with other users, make new friends, collaborate on projects, share your content amongst other things.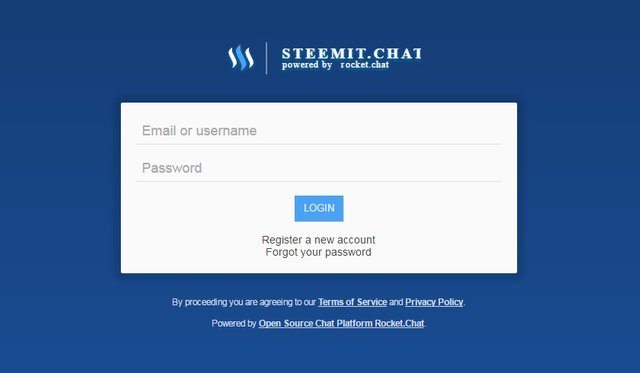 This time last year I think we had about 8-10x lower numbers. SteemFest 2016 led to a slight increase in the numbers but 2017 saw a steady rise in user signups on Steemit.Chat as Steemit.com continued to grow exponentially.
Exponential Growth
Today as I checked the stats, Steemit.Chat has crossed over 35,000 active users. Quite a remarkable figure. @riverhead and I certainly expected this to happen as we grew and it's great to see people find the place useful enough to come back every day and use it. It would be interesting to note the growth in usage over time.
Come on Over!
However, many people still don't seem to know that there is a place where you can connect with other members of our community. As this user @zararina found out after 2 months of using Steemit. She's even written a post on using Steemit.Chat if you are new. Check it out here!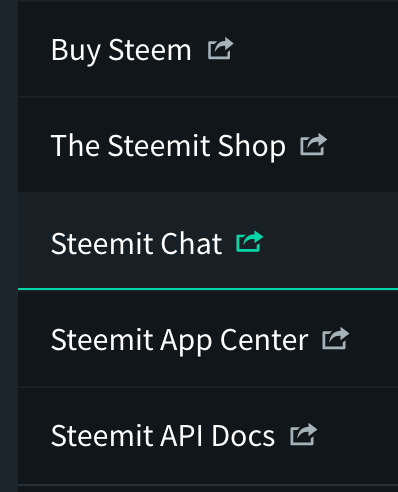 It's linked from the Steemit Menu and all you need to do is signup with the same username that you use on Steemit, create a new password and you are good to go.
Possibilities with Steemit.Chat
There are plenty of channels that you can use on our chat platform. Many members of our community are running their own public channels and private groups. If you are starting out on a new project and need a place to discuss, you are welcome to hop on to Steemit.Chat and request for a channel or a group.
If you are facing any issues on Steemit or Steemit.Chat we have a very active Help channel moderated by well known Steemians to assist you.
In case you face any phishing attempt you are welcome to DM me or other active admins: @pfunk and @gandalf.
@steemcleaners project runs a whole bunch of channels so if you stumble upon any plagiarised articles you can reach out to these guys!
There's a lot of things you can do on the platform. You can build your community, be part of an existing community or have a group chat.
You can find and direct message any user on Steemit.Chat but try not spam them with your links when you use this feature. There's also an option to have OTR (Off-The Record) private conversations via Direct Messages where your chat gets encrypted when you end it. It's also very secure.
Mobile App
Download Rocket.Chat app from Apple Store and Play Store. Steemit.Chat is powered by Rocket.Chat.
Win SBDs in Weekly Contests!
I'm also running the official weekly contest for Steemit.Chat users in the Steemit.Chat Contest Channel. You can head over there and checked the pinned post for the latest update on contest and win some free SBDs. With SBDs at an all time, you can earn a little bit every week if you win!
Protect Yourself
We've had a lot of issues with trolls, scammers and phishers on Steemit.Chat and as the number 1 place for communicating with other users of Steemit platform it is our duty to watch out for each other. Please don't hesitate in reporting any phishing or scamming issues in the Help channel or reach out to the channel mods or admins if needed.
Donot Spam Anyone With Links for Upvotes!
No further explanation needed! Simply use the Post Promotion channel!
Account Recovery
Please do not share your passwords anywhere. If you need assistance in speeding up your Steemit Account Recovery follow my guide here!
If you haven't used Steemit.Chat already, please give it a shot and you might just find it useful in more than 1 way. If you are a long time user, you are welcome to share your experience using it in the comments below.
A big thanks to @riverhead for keeping the lights on, @gandalf for assisting us with our servers, @pfunk and our volunteer moderators in key channels for their assistance with user moderation!
See you on Steemit.Chat
---
If you like my work kindly resteem it to your friends. You may also continue reading my recent posts which might interest you:
---