The 16th contest was about sharing the most difficult conversation you've ever had. There were some good entries and I've picked out a few as winners.
The 16th contest had to be extended beyond the usual timelines. I'm traveling a lot more now due to the meetups I'm conducting. I felt that instead of running a rushed up contest late last week, it would be good to wait until today to come back to the regular schedule.
Congrats to these Steemians who won Contest #16:
Congratulations to the winners and @vdux for contest idea suggestion. Cheers!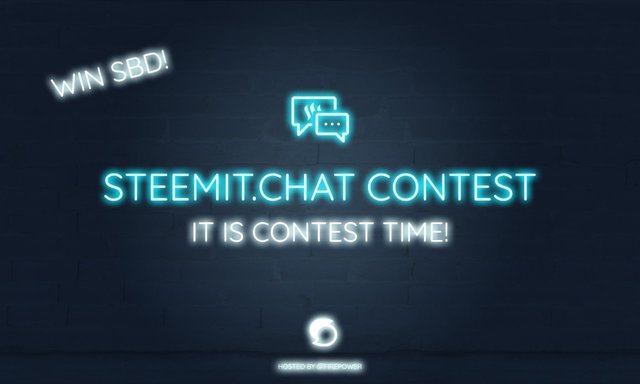 Contest #17
Let's get on with the 17th contest and it's quite simple. I'm sure many of you will participate in this. We'll run this in the official contest channel on Steemit.Chat.
Share your experience!
1 Entry per person.
Please answer this: What is the weirdest thing you've done in your life? - Keep responses below 200 words.
Post a single comment in steemitchat-contest channel with your entry.
You have until the next Monday till this post pays out or my announcement in the channel closing the contest (whichever is earlier).
There will be 5 winners who will get 10 Steem each sponsored by the new management of Steemit.Chat aka @followbtcnews.
Multiple entries will lead to disqualification so kindly post a single comment in the chatroom!
Contest will take place in steemitchat-contest channel on Steemit.Chat.
You are also welcome to drop more Steemit.Chat contest ideas in this post or in the contest channel and you may get some SBDs if your idea gets selected for a future contest.
Let contest #17 begin!
---
If you like my work kindly resteem it to your friends. You may also continue reading my recent posts which might interest you:
---