5 weeks and 550 followers later...Top 12 Things I Learned On Steemit
I joined Steemit around June 13th after much anticipation and waiting to get my account approved. In the 5 weeks since then, I already am starting to feel like I'm not a newbie. I'm know there is still a lot to learn, but I find myself explaining the basics to newbies now...so I must have learned something along the way. I have compiled a list of the top 12 things I have learned, in no particular order.

1. You have to put in WORK to move up in the Steemit world
Unless you are a YouTuber or Blogger already with a lot of followers, it will take effort to get followers on Steemit. This means writing quality posts that take a lot of time even when you get 20 views.
2. Most readers tend to speed read
...unless the subject matter really really interests them. Using bullets or headlines to organize your posts makes it easier to read and get your point across. Avoid using run on sentences and don't have 20 sentences in one paragraph. Make it easy to read.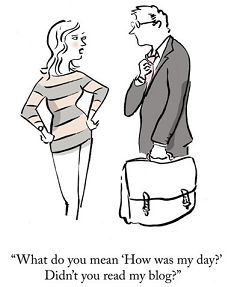 3. Use Images!
Pictures are so important to a good post. It keeps readers engaged by providing the visual image to what you are talking about.
4. Humor!
You have got put some humor into your posts. Laughing makes everything better.
5. Don't Be Fake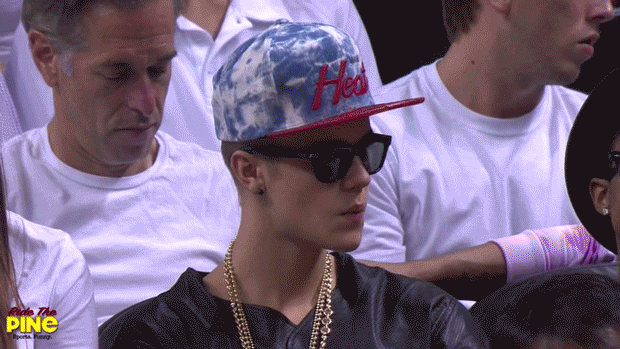 You may fool some people, but it'll probably catch up with you at some point.
I see way too many users on Steemit say they are a day trader or stock/options/forex/energy trader. First of all, it's very rare of any one person to be a pro in stocks, options, forex, and energy. Pros tend to stick to small segments so they can become experts. Second, anyone who has bought/sold crypto could be defined as a trader....but that doesn't make you a professional trader. That would be like me calling myself a basketball player. I play for fun...I'm not a pro. Big difference.
6. Develop Your Brand
If you dance around too many subjects and styles, it may be hard for readers to really differentiate you from others. It's going to be easier for you to write good content if it's something you enjoy and like to talk about.
I see too many people pretending to be something they are not because they feel it's a trending topic. Doing that just hurts your brand. Instead, try talking from the point of view in what you are an expert in. Are you a marketing guru...talk from that angle. Are you a surfer, talk from that angle.
7. PEOPLE LOVE POSITIVE NEWS!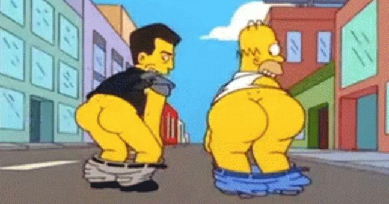 Steem is going to the moon, Ether to the moon, we will all be driving lambos and making it rain.
Fuck that...see number 5 above, sometimes you have to keep it real. Even if it means a lower payout on a post. You'll gain more credibility if you keep it real.
8. Quality followers are the most important thing on Steemit
I have found 3 ways to get quality followers:
Interacting with people that comment on your posts.
Finding posts/authors that interest you and comment/upvote their posts.
If you have more time, then find some interesting channels on Steemit Chat
See my post on why quality followers are so important if you want to read more.
9. Follow for Follow doesn't help you
It gives you followers, but those followers don't care about your content so they won't upvote/comment. Without upvotes/comments, you won't generate interest or income from your posts.
10. Do your own math before using bots
I have seen so many posts about how much money bots make you. A lot of these posts are written by authors trying to win contests setup by bot creators. I have read some of these "how to use" and "how to make money using" bot posts. Majority of them are crap. I have even asked some basic questions and the authors usually don't know. One guy even posted a pretty handy calculator for figuring out bot return...except he didn't write it. When I pointed out that there was a math error on the calculator, he had no response.
Everyone is claiming to be a pro. Read what they have to say, and then do some basic research before you put your money into it. Most bots lose you money, some make you money if used correctly. See my post on bot returns I did a week ago...it's probably dated by now, but you can get a sense of the process.
Here is quick/free tip for bots: Randowhale and MinnowBooster can make you money depending on how much voting power it has, but you have to check that before using. Booster and Whaleshares lose you money 95% of the time.

11. Don't blindly follow just because someone has a lot of followers
The more followers someone has, the less time they have to interact with each of those followers or to read your content. Read their content first and see if you even like their style.
Would you care to read spam posts about how to make rental income?
Would you like to see a million pictures about a random resort in the Caribbean?
Would you be interested in reading a post with one line of text and then a video about someone hanging out and talking about nothing?
How about a post with no text, just a youtube video, and then 50 thousand cypto addresses for you to donate to them.
You can find all of those on the trending feeds on a regular basis. You may enjoy that type of content, but I don't care to see any of those. I get enough spam in my email about timeshares, I can go to TripAdvisor to see resort pics, I sure as hell don't care to see videos about someone doing nothing in their yard, and if I have to scroll through 2 pages of your stupid ass donation addresses then I'm not even going to bother to upvote/comment.
These authors may be doing something right if they consistently make it to the trending page. Some get bot votes, some have a huge following in YouTube. Unless you do the same, it probably won't work for you.
12. Don't post about large quantities of bitcoin or Steem you just bought or sold
Scratch that...people love this shit. I'm going to try this out soon.
Conclusion
I have definitely done some trial and error in the past 5 weeks, and you may have to do the same to really see what works for you. Hopefully, you can get something out of my experience.
If you have read a couple of my posts, what do you think my brand is? Curious to hear from you!