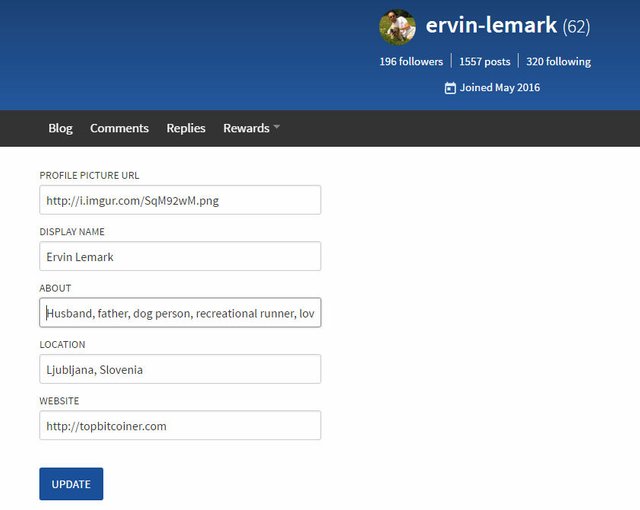 Tell everybody at Steemit.com about yourself and proudly display it on your blog page
Four new fields were added with the latest interface upgrade:
display name
about
location
website
Check them in action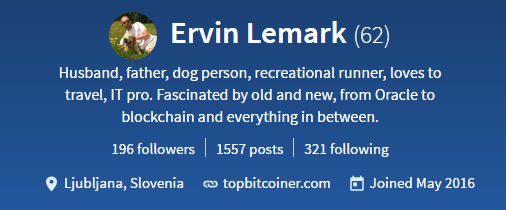 ---
User interface additions also include:
views counter
full power badge
show order balances in your wallet
Excellent!
Have a great weekend, everybody!
---
Better and Better!